Equipment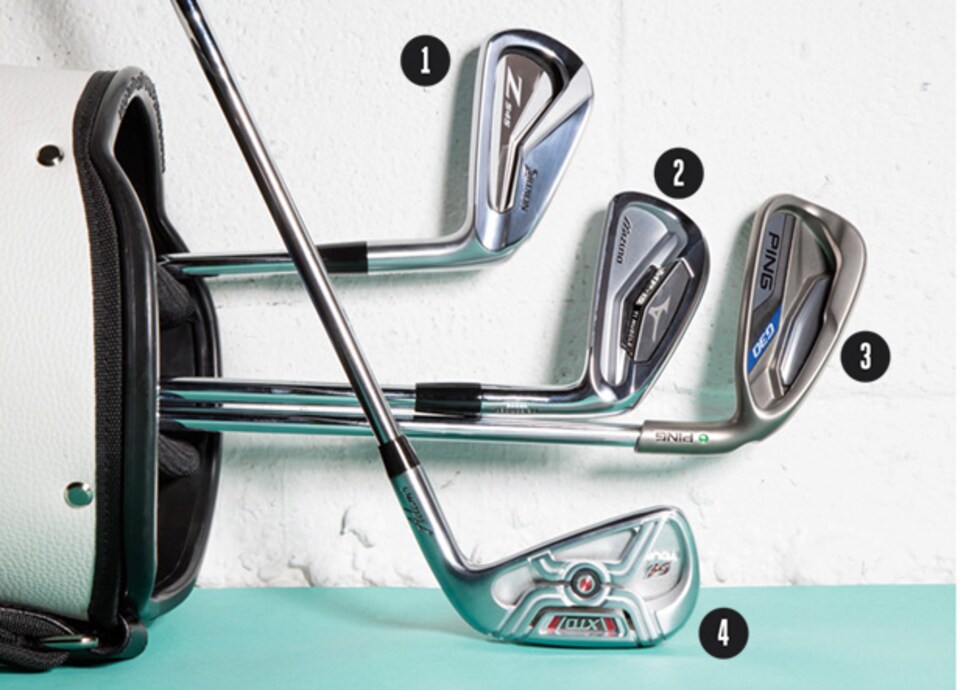 Today's iron sets are a split personality of game improvement and playability.
The lines between different types of irons aren't as clear as they used to be. Today's sets, whether designed for top-flight pros or average Joes, are a split personality of game improvement (long irons) and playability (short irons). "We take a calculated approach to get more ball speed, and as a result more distance and more height in the long irons," says Marty Jertson, Ping's director of product development and an accomplished player who has competed in the PGA Championship using his company's game-improvement irons. "That optimization is different on the shorter irons, where we focus on consistency and control." These sets show how designers are mixing forgiveness with finesse.
If you want more distance but don't like an oversize look, this multipiece iron has a thin, high-strength steel face welded to a forged, carbon-steel body for extra forgiveness and more spring at impact.
PRICE: $1,000 (set of eight irons)
How do you make a compact forged blade more forgiving? You replace the steel in the center of the cavity with lighter titanium. This gave Mizuno weight to position on the perimeter for more stability on off-center hits.
We all need help with our long irons, so the G30 offers larger shapes and thinner faces in the 4- through 7-irons. Conversely, the short irons have thicker faces to help control flight and increase spin.
Even tour players like Ernie Els (who helped on this design) want forgiveness. Those cross braces in the cavity stabilize the head for better off-center hits, and the slot in the sole gives the thin face more flexibility.
PRICE: $700 (set of seven irons)