The Loop
Phoning It In: New apps for your golf game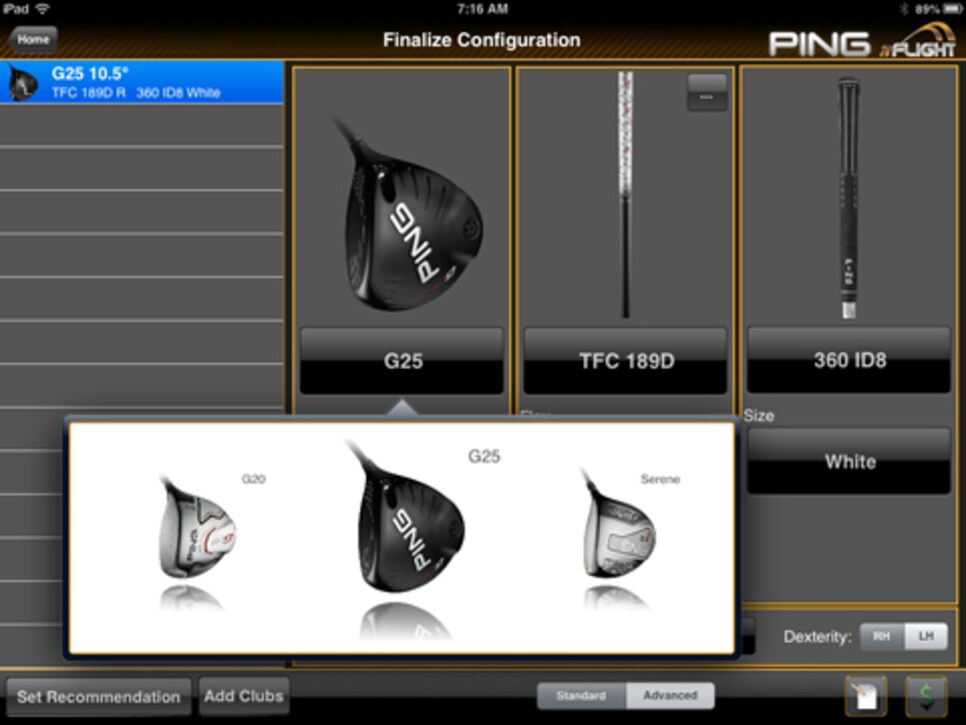 Fine-tuning: Companies like Ping are offering apps to help you make sense of adjustable settings.
It's not that golf has gotten more complicated, it's just that its tools require more of a personal commitment to technology. That might explain why more equipment companies are offering smartphone apps to help golfers optimize their games. TaylorMade last week unveiled an app that guides golfers through its R1 driver's 168 settings. It begins by asking what shot shape you want or what mis-hit you'd like to fix. If the recommended setting of movable weights, loft and sole-plate adjustment doesn't produce the desired result, the app offers more suggestions until you get the ball flight you're seeking.
Others with free product apps include Titleist, which has a ball-selection guide among its many features and lets you compare your swing with its staff pros; Fujikura, which recommends shafts based on your ball-flight preferences, then connects you with certified fitters; and Ping, whose two-year-old iPing app aims to improve golfers' putting consistency. Ping also offers its nFlight clubfitting software as an iPad app for fitters to use wirelessly.