Equipment
New Exotics CBX Forged irons live up to their materials heritage, add unique, functional flange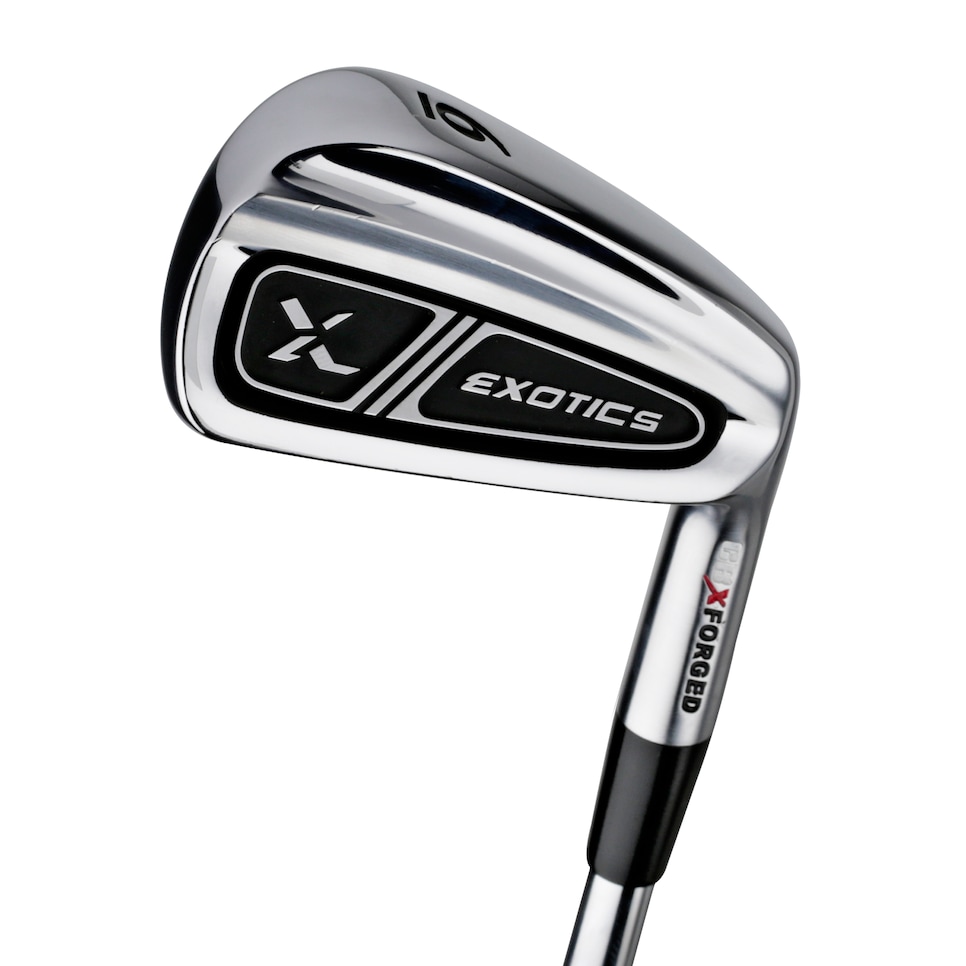 The new Exotics CBX Forged iron, true to Tour Edge's Exotics line heritage, uses advanced materials, but its most interesting aspect might be more subtle yet no less effective than high-tech metals or processes.
Traditional in shape, the Exotics CBX Forged is a players iron minimal offset look that features a CNC milled face and precisely CNC milled grooves to control spin on all shots through the bag. There's also a milling process in back to provide a cavity that lowers the center of gravity and adds forgiveness on off-center hits. The cavity is filled with a thermoplastic elastomer alloy badge to enhance feel.
The major enhancement of this forged design however is made possible by that precise cavity milling process. The removed material saves mass that is redistributed to a dual flange feature that adds weight low and aims to improve feel on shots hit lower on the face through that extra mass behind the ball.
The Exotics CBX Forged uses the Japanese carbon steel S25C, which features a similar low-carbon content to 1025 carbon steel.
The Exotics CBX Forged is offered with an array of stock steel shafts, including True Temper Dynamic Gold AMT, True Temper XP95 and KBS Tour, as well as UST Mamiya Recoil graphite. The Exotics CBX Forged begin shipping in April ($125 per club in stock steel, $150 in stock graphite or custom).