Equipment
It's too easy to assume that all of today's adjustable drivers can be tweaked to fit any player. Fact is, certain kinds of drivers—maybe even some that aren't adjustable—will work better for your swing than others. For example, a driver with offset or a closed-face angle might help squelch your slice more than some clubheads with adjustable weights. A lightweight driver (about 300 grams or less) is going to be easier for slow-speed players to swing faster. And for the fastest swings, a driver designed to yield extremely low spin helps squeeze out a few extra yards. The more you know what you want your tee ball to do, the easier it'll be to find a driver that does it. Here are five to add to your search.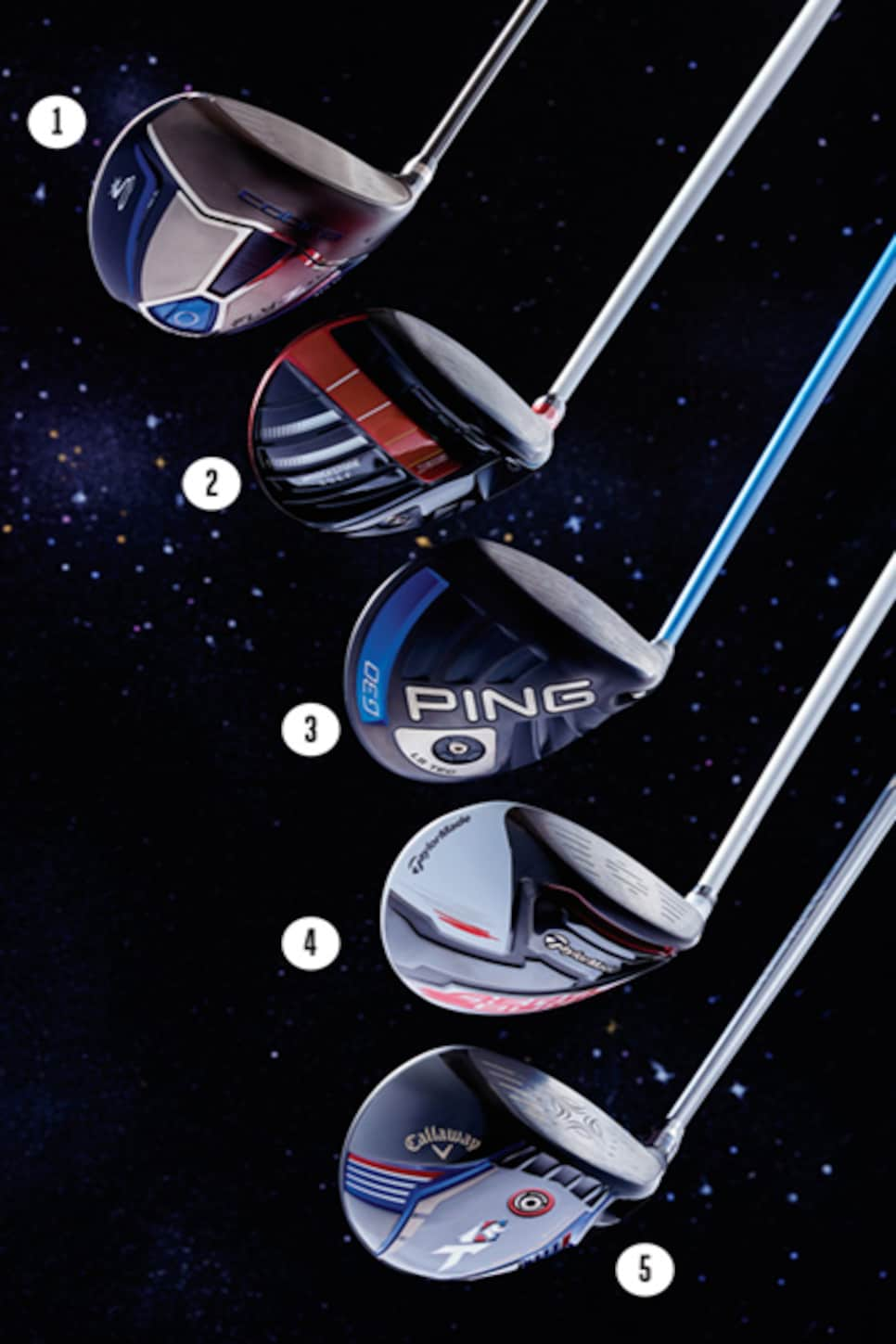 It's amazing how much farther you hit it when you're not slicing shots into the trees. The offset provides more time to square the face, and extra mass in the back gets the ball in the air fast.
Those ribs across the bottom stabilize the head and help shots fly farther with less spin. The extra thin crown helps, too. Extra weight in the heel builds in a little more draw.
Too often drivers billed as "low spin" sacrifice off-center hit stability. This design mirrors the forgiveness of the original G30 with the consistent spin reduction that players with fast swings need.
You want the ball to go faster, so this driver helps in three ways: It's lighter, its sleek head is more aerodynamically efficient, and its face gets extra flex from the largest sole slot in company history.
By using a light composite, the crown rises in an aerodynamic curve but still keeps weight low. That means this compact head takes off more spin, which is ideal for high-speed swings.