Equipment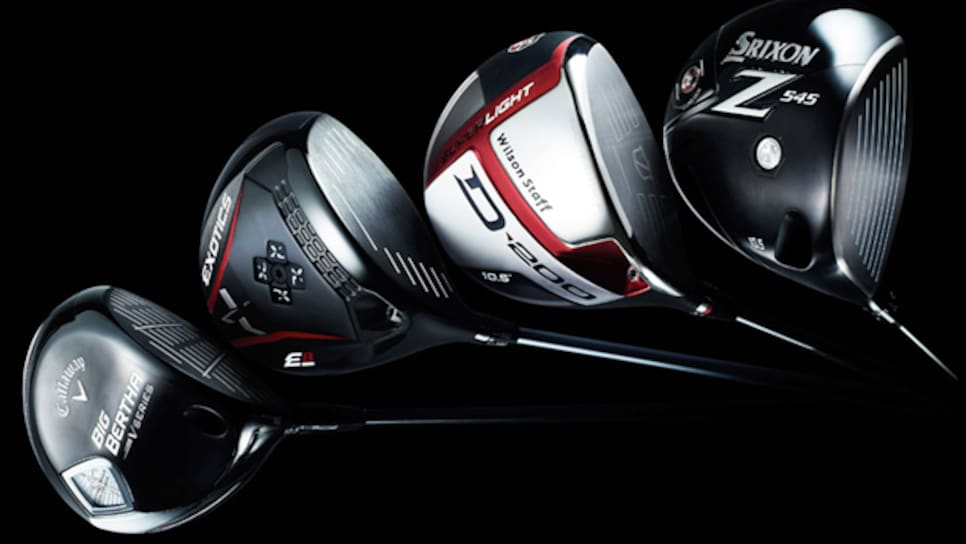 Driver technology these days is all about speed. New adjustable clubheads make it quick and easy to find your ideal launch conditions. They also help off-center hits fly faster so mis-hits go farther. And some drivers are lighter than ever to help you swing the club faster. "We're talking about improving the kinetic energy of the golf club and translating it to the golf ball," says Callaway's Alan Hocknell. Translation: More science leads to more distance.
CALLAWAY BIG BERTHA V-SERIES
This driver is lighter than typical to help you swing the club faster, and Callaway has fortified the adjustable head with a lightweight composite crown to maximize stability.
Compared to past models, the face is faster (the dimpled channel in the sole is larger) and the head is more adjustable (8.5 to 12 degrees and there's a sole-weight kit).
WILSON STAFF D200 SUPERLIGHT
The lighter head and shaft reduce the club's overall weight by 10 percent compared to many standard drivers. The theory: Less weight means more speed for the same effort.
The face, which wraps around the the crown and sole, is more flexible on off-center hits. And if you can't get dialed in with its 36 adjustable settings, you need a lesson.