The Loop
New driver on tour: The 3-wood
Increasingly on tour, the fairway wood off the tee is the better part of valor, and the rush of products to meet that growing market is starting to take hold.
Ping, TaylorMade and Callaway all have introduced new or updated fairway woods with a primary function of hitting tee shots.
"It's a trend you see on tour more than you used to," says Evan Gibbs, Callaway's senior manager of product performance. "Part of it is a length thing, part of it is consistency and part of it is the shot shape they're looking for. Some players can control their shots a little bit more with the fairway wood, and the shape of the hole can also have an effect."
Certainly, Phil Mickelson made the whole idea of attacking a golf course without a driver and relying on just an oversized 3-wood (Callaway's X Hot 3-Deep) intriguing after his win at last year's British Open, but there have been plenty of others who've done it in the past. Most notably of course is Tiger Woods with his famed "stinger" tee shots. Woods' won his the British Open in 2006 hitting the driver only once and he punctuated last year's win at The Players with a fairway-splitting 5-wood off the tee on the final hole.
Although there is no specific data on whether fairway woods are being hit by tour players more today than they used to, it is statistically interesting that 2013 had the lowest driving distance average for all drives since 2004. In addition, the percentage of 300-yard-plus drives on the PGA Tour in 2013 (20.6) was the lowest it had be in a decade. That number is trending up so far this year, however.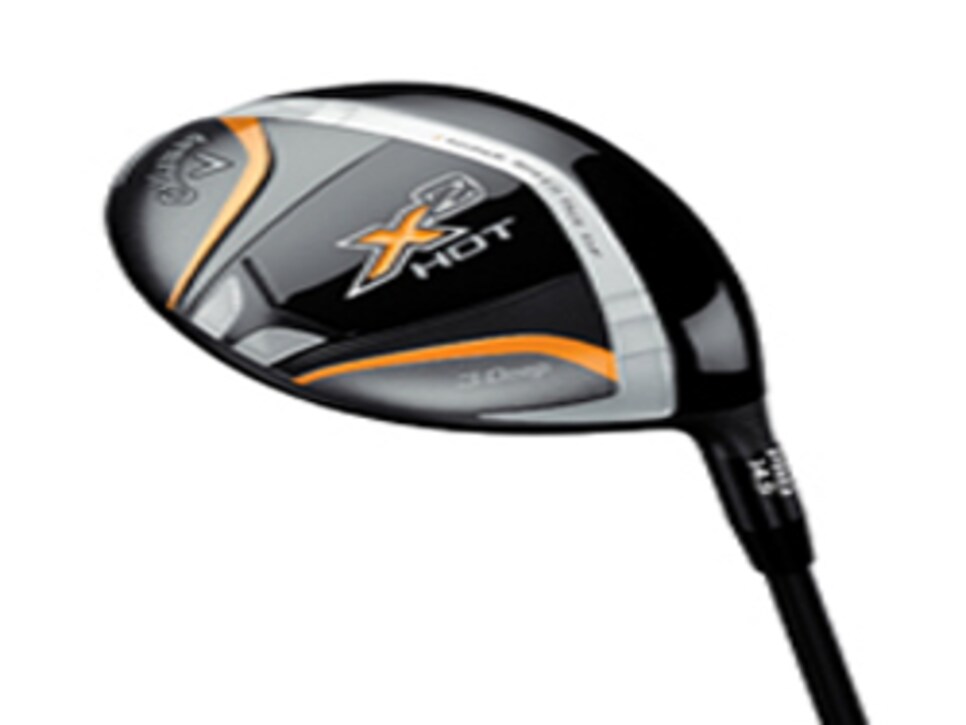 Mickelson is now playing an updated version, the new X2 Hot 2-Deep, which is part of Callaway's new line of tee-ball-oriented fairway woods that also includes a 3-Deep and 5-Deep. All feature a Carpenter 455 steel cupface design with a taller face than the standard X2 Hot Pro fairway woods. While the 2-Deep at 203 cubic centimeters is almost exclusively a driving club, the other lofts have been engineered to be a little more playable off the turf. A flatter roll radius is designed to help impacts lower on the face launch higher with a little more spin. But again, the larger profile is geared to tee shots.
"One of the benefits is a visual one of more confidence at address," Gibbs says. "I think a lot of players when they see a super shallow face off a tee it doesn't look as forgiving. Also a lot of shallow-faced 3-woods if you hit it a little high on the face you can lose some ballspeed and the launch conditions overall can change quicker than on a deeper faced fairway wood. You've got a little bit more room in terms of impact location where the ballspeed isn't going to drop off as much."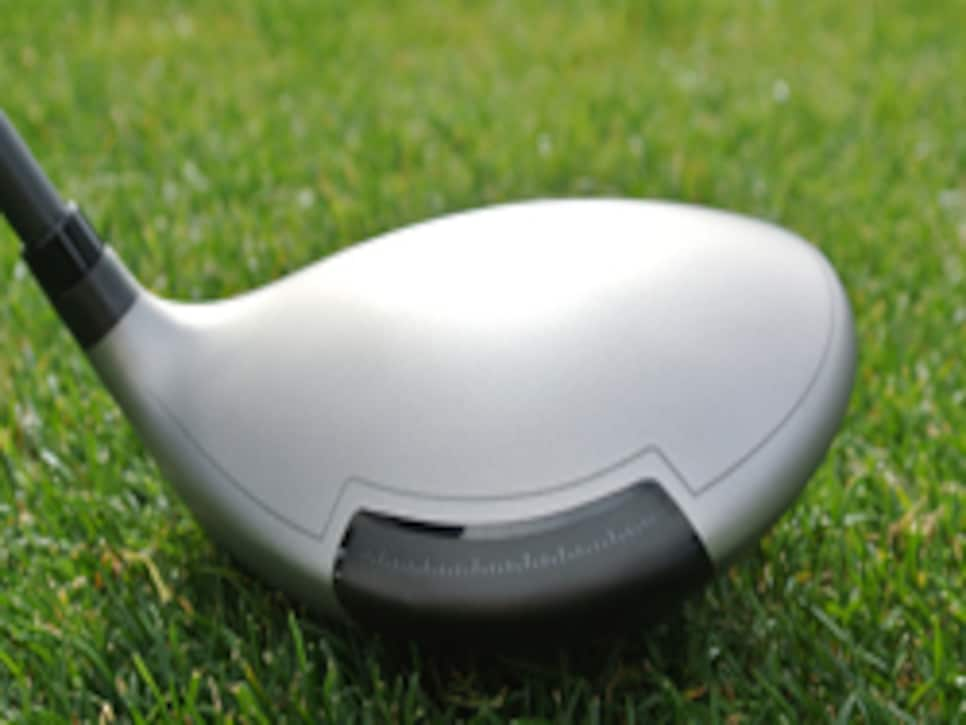 TaylorMade's SLDR driver might be the No. 1 driver in play on the PGA Tour, but there's a new downsized version that's already making the rounds at tournaments and on the U.S. Golf Association conforming driver list. It's around 250cc and is listed at 12 degrees and is expected to hit the marketplace next month. The club first made an appearance on tour at the WGC-Cadillac Championship and it has been listed on the USGA's roster of conforming clubs since February.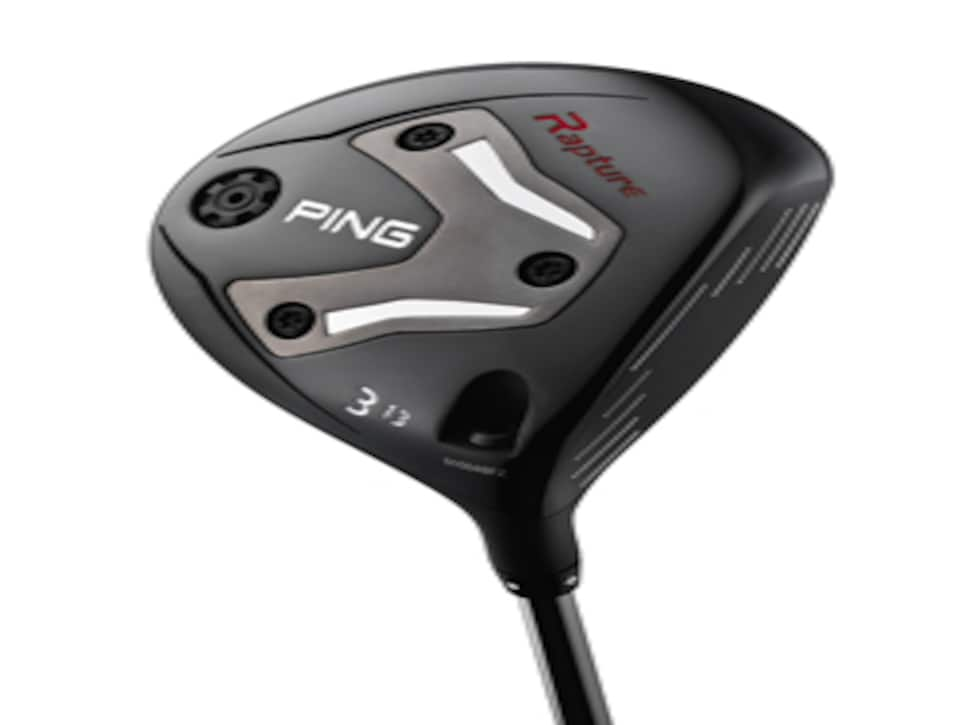 Ping's Rapture 3-wood is the only new entry that brings titanium into the mix. It features an 8-1-1 titanium body, high-strength beta-titanium face and dense, injection-molded tungsten sole plate. At about 220cc, the Rapture is nearly a third larger than the company's current largest 3-wood, the G25. Only available in a 13-degree loft, it's clearly positioned as a backup driver ($450).
Mickelson has said the technology in this current crop of fairway woods has made him a better player. While more forgiving and slightly larger, they feature centers of gravity that are low and in some cases forward to help increase launch angle while maintaining lower spin.
"It's made my 3-wood perform like a driver," he told me last fall during a Golf Digest cover photo shoot. "Not only do I hit the ball off the tee so much longer, but it's so much easier for me to hit straight."
For Mickelson and for an increasing number of tour players, straight is the new long. That seems even more important at the most important events, Mickelson says.
"The 3-wood technology made my year in 2013 phenomenal," he explained. "This was specifically true in the majors where driver is not really needed. Once you get past 285 yards, let's say, most of the fairways are pinched in so tight and start turning. So you're not really hitting straight up the fairway anymore, but almost across it, and that tends to take driver out of your hands. So I was able to play the entire summer and in the major championships without a driver and play very effectively because the 3-wood went so much farther and was so much easier to get in play."
So is the 3-wood the new driver? Maybe, but what it really might be is a thinner-faced, hotter and lighter version of the old driver. Remember the original oversized driver, Callaway's Big Bertha, from 1991. It checked in at 190cc with a 43-inch shaft. In other words, smaller and shorter than this new crop of fairway woods.