Eye on Courses
A new course from Davis Love III will be the first in the Florida panhandle in over 20 years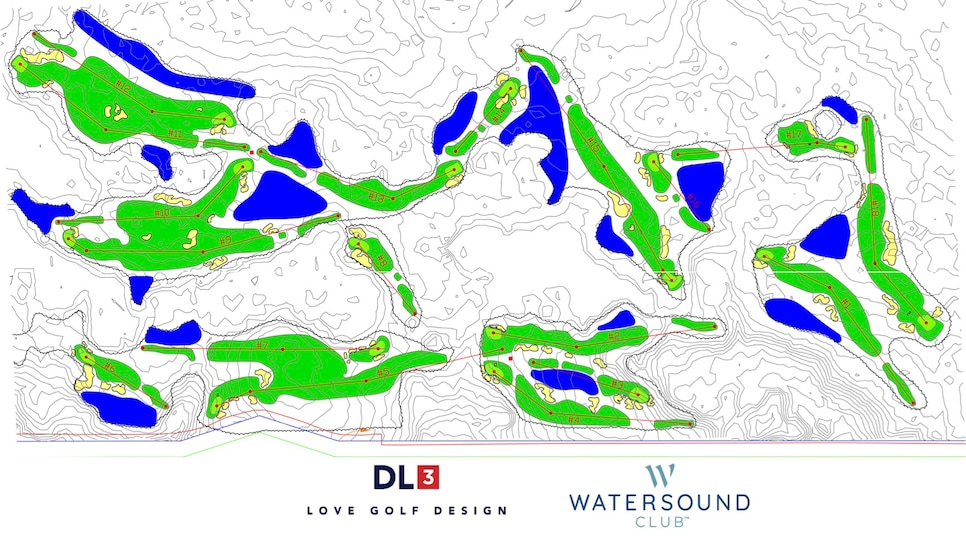 Love Golf Design, the architecture firm of brothers Mark and Davis Love III, will break ground this week on the first 18-hole course to be built in northwest Florida in over two decades. The new regulation design is being called WaterSound III and is part of the large WaterSound development off Highway 30A, 15 miles west of Panama City Beach.
WaterSound III is the first of two proposed courses at the development as demand has surpassed availability at WaterSound Club's three existing properties: Camp Creek, a 2001 Tom Fazio design; Shark's Tooth by Greg Norman, built in 2002; and the Origins Course, a flexible six- or 10-hole short course built by Love Golf Design in 2007.
Located within forested property directly north of Shark's Tooth, the land for WaterSound III features subtle grade changes and sandy soils. The golf experience will emphasize the site's natural habitat of sand, pines, indigenous vegetation and grasses. Future housing, set back from the golf, will touch only a portion of the course, which circles out and back giving wide berth to a protected bald eagle environment where generations of birds have established nests.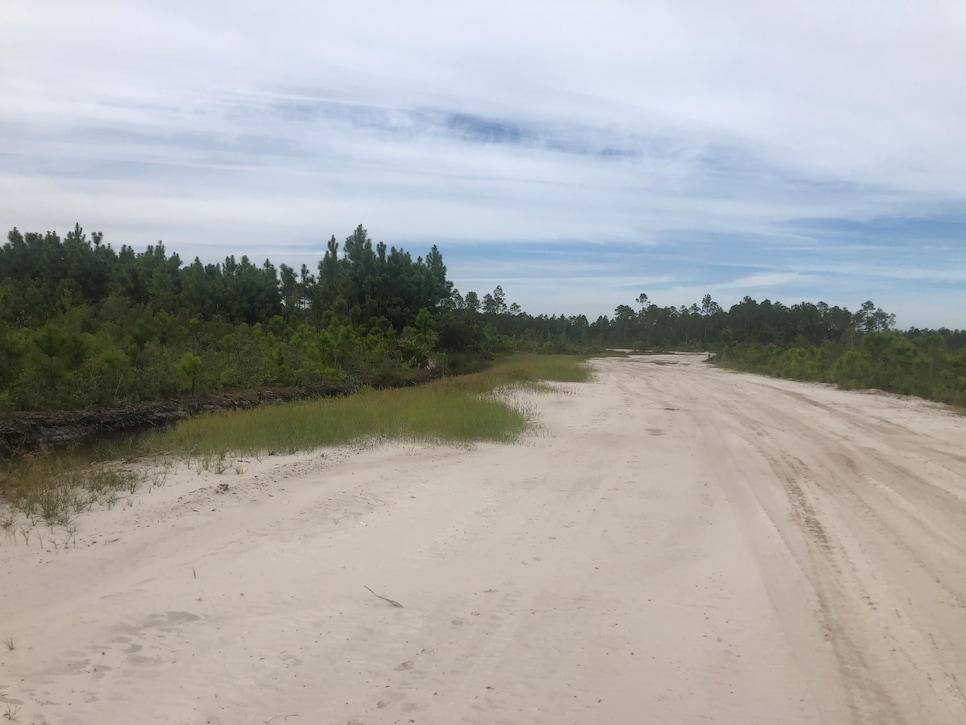 Scot Sherman, the lead architect for Love Golf Design, says the architecture will be wide and spacious but proportional to the site, comparing the concept to the courses of Melbourne's Sand Belt in Australia.
"Davis and Mark have always loved how the bunkers at courses like Royal Melbourne, Yarra Yarra and Metropolitan fit right into the greens," he says. "They have that thick top edge with the sand flashed up to the surface, and we want to mow the greens right out to the edge of the bunker cut line."
To emulate the playability of the Sand Belt courses and marry it to the topography, Sherman says the holes will be constructed low to the ground. "It will play as low as we can make it. We'll be excavating some lakes for irrigation and using the material to shape it up a little, but the concept is to stay very low and running."
While no formal announcements have been made, WaterSound III could be the first of several new courses coming to the region in the next several years. A stand-alone nine-hole course is also scheduled to begin construction soon, and it's no secret that prominent resort developers have been looking at properties in rural northwest Florida, which possesses sandy, dunes-like pockets and more elevation changes than is common in other parts of the state.
Like central Wisconsin (Sand Valley), south-central Florida (Streamsong) and coastal Oregon, the Florida panhandle could become a previously unimagined golf destination.