The Loop
New commissioner: Major scheduling changes -- including PGA Championship to May -- on table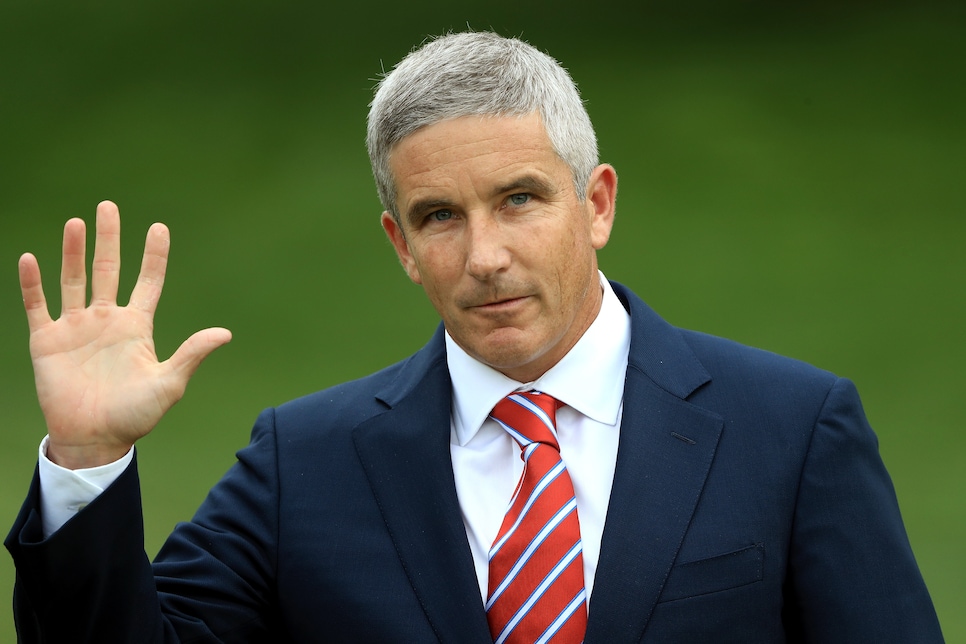 Jay Monahan is starting his first week as new PGA Tour commissioner, and he's not wasting any time getting to work. According to an interview with the Wall Street Journal, one of his proposals involves a major reshuffling of the schedule.
WSJ's Brian Costa writes that Monahan wants to maximize the sport's attention during the NFL's offseason. That prerogative entails moving the PGA Championship from its August date to May.
"That's certainly something that we would like to see happen," Monahan said.
The development is not out of left field. In November, CEO of the PGA of America Pete Bevacqua told the Golf Channel's Rex Hoggard that a May date for the Wanamaker Trophy in 2020 is "very much on the table." Geoff Shackelford also wrote in Golf World about the game's desire to mix up the schedule beyond just Olympic years.
However, a permanent May move for the PGA Championship will have a domino effect. Most notably, the Players Championship would have to change from its spot on the calendar, likely returning to March (it was moved to its current May date in 2007), and the FedEx Cup playoffs would end Labor Day weekend instead of late September.
"Having big events every month, culminating in the FedEx Cup playoffs in August prior to the NFL season, that would be a very powerful schedule," Monahan remarked.
Monahan cautioned the swap is unlikely to happen in 2018. But the tour can opt out of its TV deal with CBS and NBC that year, providing the necessary platform to implement such a change.