The Loop
New Cobra King Oversize irons reenergize the power of the past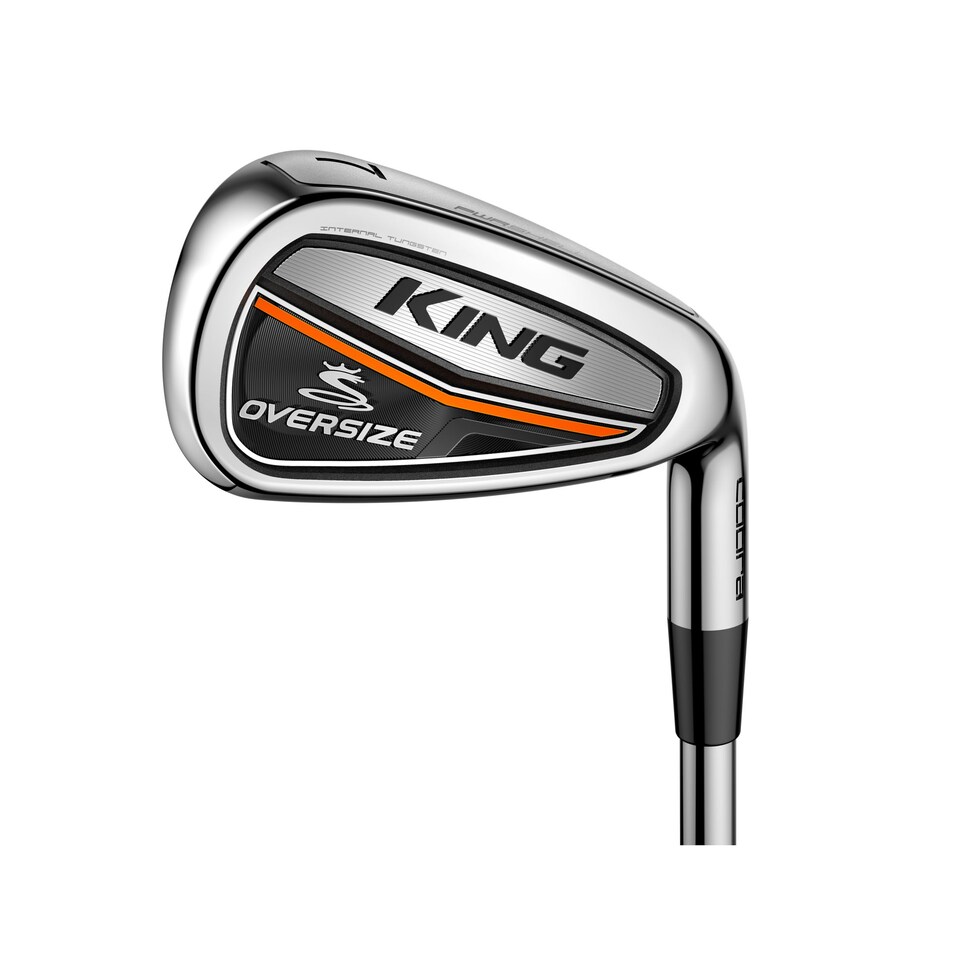 Nearly a quarter century ago, Cobra introduced its first set of King Oversize irons and basically started a shift in iron design focus from control and forgiveness to a not-so-subtle injection of distance.
The large, thin face design on the new King Oversize helps create the effect of a larger trampoline for more face deflection and greater ballspeed. A key element of the frame is how the sole is thinned toward the leading edge to contribute to the flexibility of the face. The iron also uses high-density tungsten in the toe to position the CG low and centered within its hollow frame.
The thin face on the new King Oversize isn't merely more flexible. The designers use the grooves to tune performance selectively through the set. The 4- through 6-iron use V-shaped grooves for less spin and more distance, while the 7-iron through pitching wedge feature U-shaped grooves for increased spin and more control. Finally, the grooves on the gap and sand wedge feature wedge-specific spacing for maximized grab and contact with the ball for optimal spin on the shortest shots.
Available Nov. 4, the standard set in the new King Oversize is 4-iron through gap wedge. In-store price is $1,000 in True Temper XP 85 steel shafts and $1,100 in UST Recoil 460 ES graphite shafts.