The Loop
New Ben Hogan Co. irons offer new take on game improvement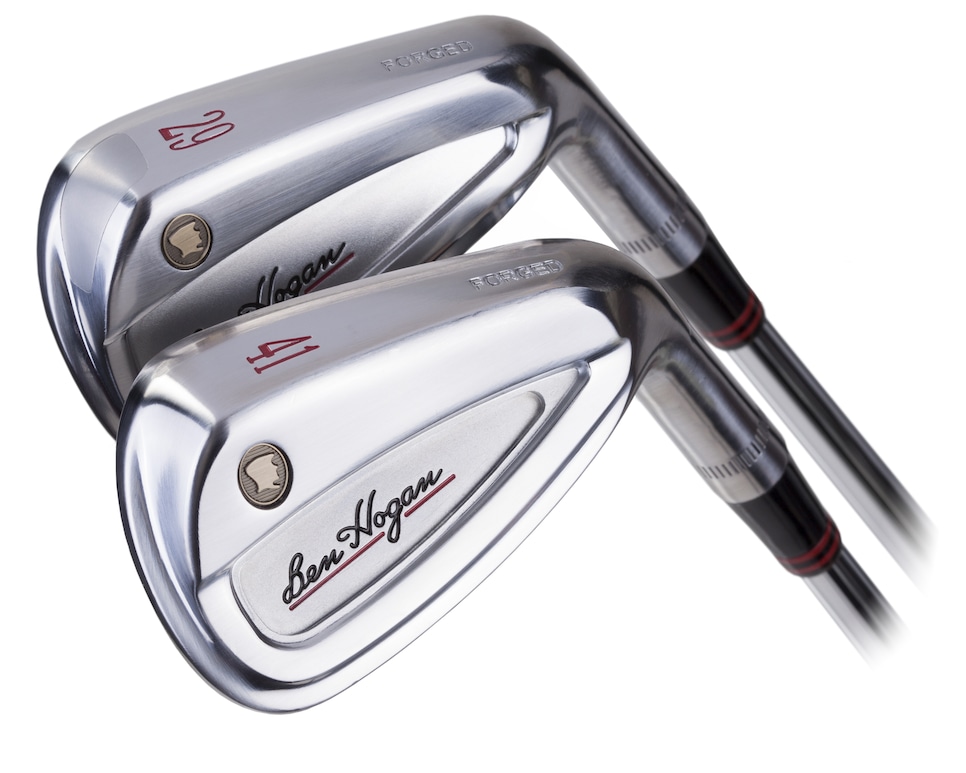 Thus far, the newly relaunched Ben Hogan Golf Equipment Co. hasn't been hesitant to pivot away from industry trends when it comes to iron designs.
Its first year saw the brand's only irons be a classically styled forged blade. Not only was that set presented in 28 single-degree loft increments from 20-47 degrees, it also eschewed using traditional iron numbers on the sole for engraving the actual loft of each iron in the set.
For its second set, the company debuts this week at the PGA Merchandise Show in Orlando its first game improvement iron. Like last year's Ft. Worth 15 irons, the new PTx uses a construction that takes a pass on another collection of industry-wide assumptions. Instead of pressing for ultra-thin faces, oversized shapes and specially heat-treated, cast stainless steel alloys with viscoelastic vibration-dampening badges, the new PTx irons will emphasize the value of a forged construction on feel and shot consistency.
"Our approach is to make a clean- and simple looking golf club with a lot of horsepower under the hood," says Ben Hogan president/CEO Terry Koehler.
That technological horsepower starts with two different kinds of iron constructions within the set. The longer irons (20-31 degrees) will be a hollow construction with a forged steel body and a forged variable thickness face piece. Within that frame, 17 grams of tungsten is positioned toward the toe. The heavier tungsten helps to lower the center of gravity and better line up the CG with the center of the clubface.
On the mid and short irons, a co-forged design mixes forged titanium inside a forged carbon steel for more consistency across the face.
The secret weapon in this two-pronged design is center of gravity location. Koehler says that on today's typical game improvement irons the CG gets lower as the loft gets higher. Koehler says the two constructions mean the CG on the PTx is lower on the lower lofts and higher on the higher lofts. That means more help launching the harder-to-flight long irons and more help controlling the trajectory on the short irons.
Like the Ft. Worth 15 irons, the PTx is offered in individual one-degree loft increments. The goal is to arrange each golfer's set in specific loft pattern that creates more distinct distance gaps through the set.
Available in April, the PTx irons retail for $170 per club in steel (KBS Tour V or KBS Tour 90 are standard) or $185 in graphite (UST Mamiya Recoil is standard). Other custom shafts are available.