The Loop
Nerve injury has Harrington giving up distance, but not hope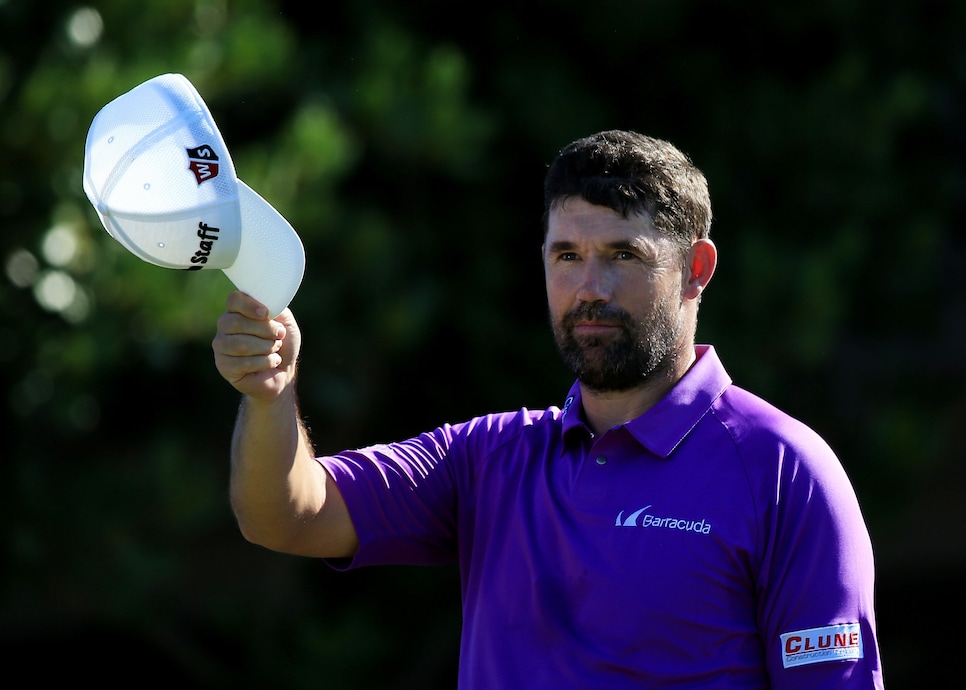 PALM BEACH GARDENS, Fla. -- Padraig Harrington is teeing it up for a fifth straight week, despite the prospect of surgery for a trapped nerve in his neck, an injury that has been plaguing the 45-year-old for months.
"At the moment, I'm going through trying to calm down the nerve with a cortisone injection," Harrington said Tuesday from the Honda Classic, where he won in a playoff two years ago. "I've had numbness in my right hand. I have atrophy in my right tricep. Probably lost about five miles an hour of clubhead speed.
Or, as he put it, about 50 yards compared to where Dustin Johnson was hitting it last week at Riviera.
He wasn't alone. Johnson outdrives everyone.
"Yeah, it's hurting at the moment in that sense, that it's a bit of a struggle off the tee," Harrington continued. "And nearly more of a struggle with the irons in terms of, like I struggled to hit an iron over 200 yards at the moment, which that's a bit of a battle."
Harrington, who tied for 39th at the Genesis Open, said that he'll continue to try to rehab the injury and get a second opinion before deciding whether to move forward with surgery.
If he opts for the latter the decision will have to be made quickly. Surgery would require up to three months without hitting a shot, and with the Open Championship returning to Royal Birkdale, where Harrington won in 2008, the Irishman badly wants to be there.
"If I go and have it done, pretty much immediately, I'd be ready to go back playing just sometime in mid-June," he said. "The injury has kind of changed my focus, saying, well, looks like I won't be getting into those first two [majors], that I'd better get ready for the Open Championship. And it is all about that now. My focus has moved to being sharp and ready for the Open."