LPGA Tour
Nelly Korda is just as excited about a rivalry with Jin Young Ko as we are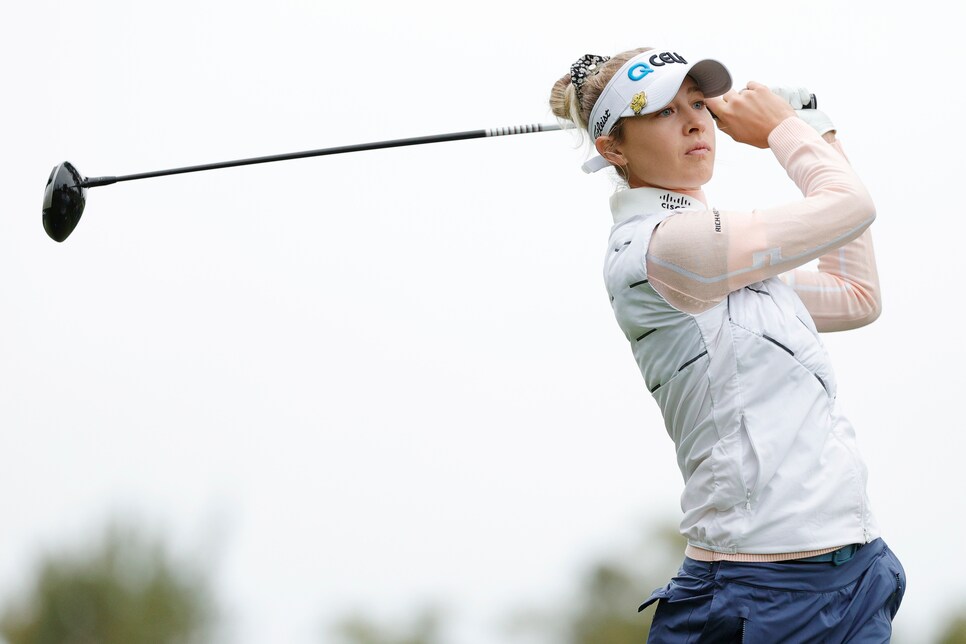 When we mapped out the things we'd like to see on the LPGA Tour in 2022, a rivalry between Nelly Korda and Jin Young Ko was at the top of that list. The two players, ranked No. 1 and No. 2 in the world, respectively, were in an incredibly close race for Player of the Year at the end of 2021. It came down to the final round of the final tournament of the season, with Ko ending up the victor thanks to a specatular closing 63 at the CME Group Tour Championship. The buzz around the two players was exciting, but short lived; the season ended just as the fun began.
But in 2022, Korda is ready to pick up where they left off.
"I think it's a good rivalry," Korda said to the media on the eve of the Hilton Grand Vacations Tournament of Champions, the first LPGA Tour event of 2022. "It's nice to kind of, in a sense, feed off someone, and hopefully we continue playing well and have many more battles coming in on Sunday the last final holes."
Though the two make great competitors—they combined for nine wins in 2021—Korda says there's no friction between them.
"We're still good friends. We chit-chat here and there," Korda said.
While Korda prepares for this week's stop at Lake Nona in Orlando, which has a limited field of 29 players, unfortunately, Ko is not among them. Their next battle will have to wait.