Equipment
Need some shoes for Masters week? FootJoy's got 'em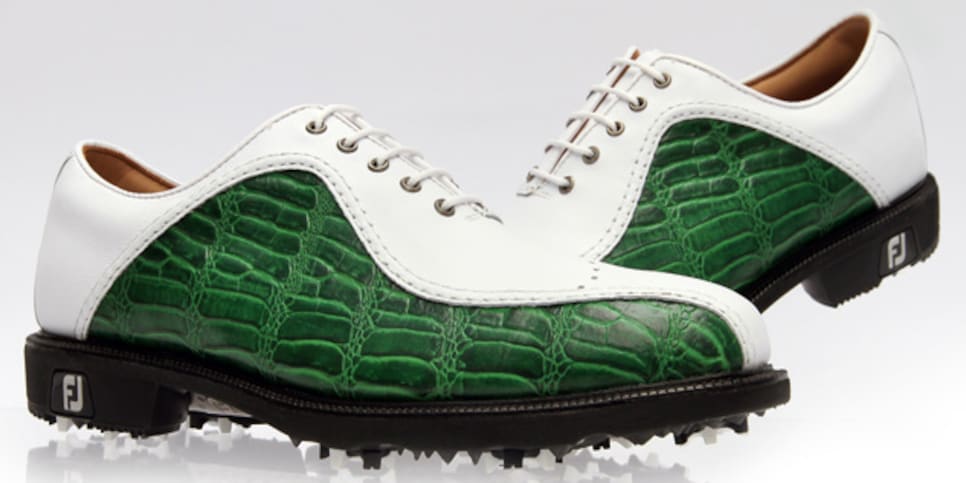 It's three weeks until Masters week, and FootJoy is offering a limited edition opportunity to look like one of the pros driving up Magnolia Lane next month.
Only 300 pairs of MyJoys with a green theme are available starting today. That's in the world. Models are available in either men's or women's styles, including FootJoy's flagship D.N.A. and FJ Icon models. Pricing ranges from $150 (Contour Casual, LoPro) to $340 (FJ Icon Bicycle Toe). There are 10 styles available for men and six for women that can be configured with this special limited edition leather.
The MyJoys program allows users to style their own shoes, including selecting choice of colors and textures for the base, saddle, accent and laces. Shoes also can be monogrammed or affixed with a logo or flag of your choice.