The Loop
NCAA men's champion Braden Thornberry knocks football through uprights at Ole Miss game ... with a golf club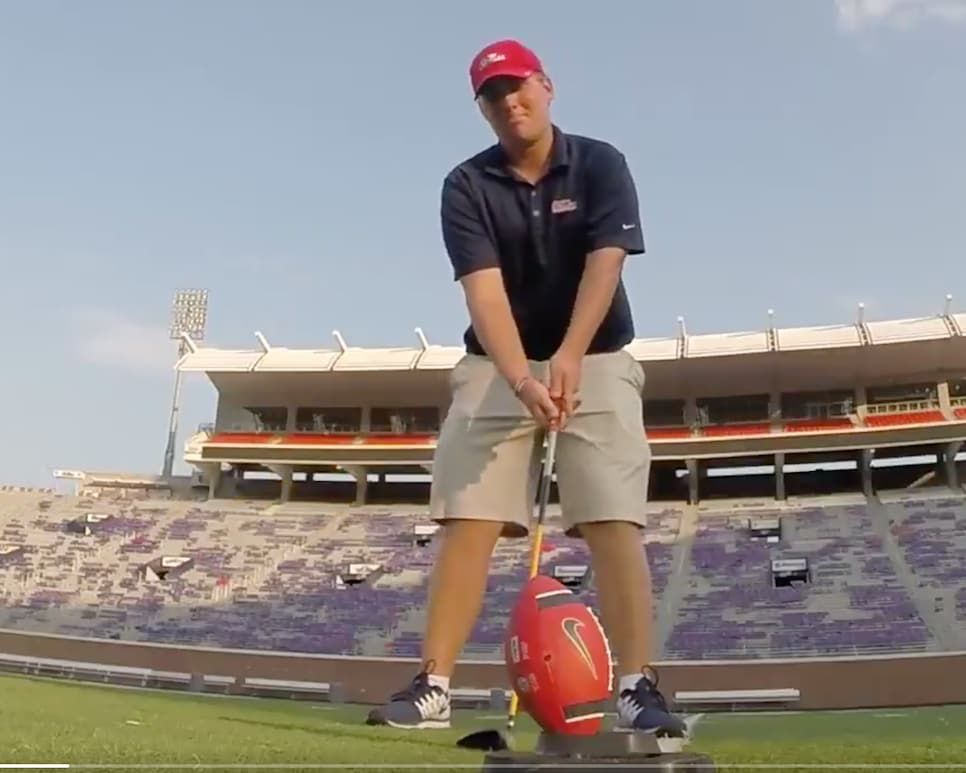 Ole Miss junior Braden Thornberry, the reigning NCAA men's golf individual champion and a member of last month's victorious U.S. Walker Cup squad, was recognized for his stellar season on Saturday during the Rebels home football game against LSU. The 20-year-old junior signed autographs outside the stadium prior to kickoff but what was more to his liking was when he got to go on to the field during a break in the action and show off his, well, ball-striking skills:
Yep, Thornberry split the uprights with a football that he hit with a golf club.
As it turns out, Thornberry actually has a thing for fooling around with golf clubs on a football field. He's even invented a pseudo-sport he calls folf.
Don't believe me how serious the guy is at it? Check out this "documentary" about Thornberry's folf career.
And just in case you forget how good Thornberry is when he uses his clubs to hit a golf ball rather than a football, consider that early on Saturday morning during a qualifying round of the team's next tournament, guess who made a hole-in-one: