NCAA GOLF
NCAA crowns D3 women's champion day after third round was scrapped because of unplayable pin position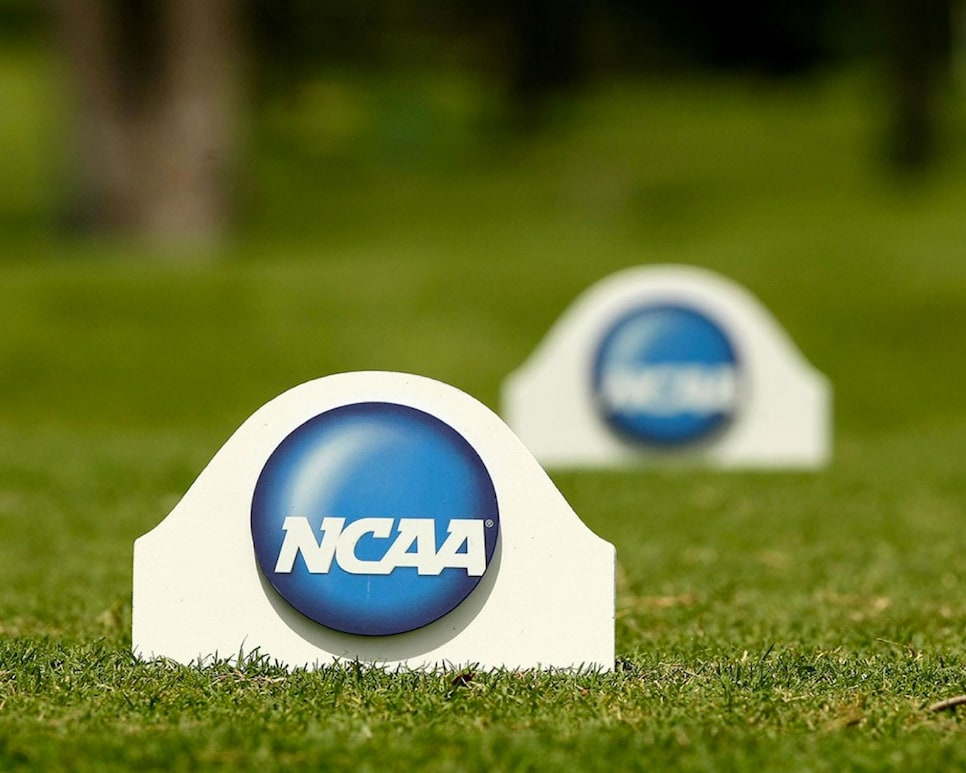 A Division III women's champion was crowned in Florida, although no one could've imagined what would've happened during the week to get to that point.
George Fox University from Newberg, Ore., shot 12-over 304 Friday during the final round of the NCAA Division III Women's Championship at Mission Inn Resort's El Campeon Course to claim the title by five shots over Washington University-St. Louis. Washington University senior Annie Mascot shot a final-round 68 to vault 12 spots up the leaderboard and claim medalist honors in Howey-in-the-Hills.
But Thursday, the championship made headlines for reasons other than how the golfers played. The 308-yard, par-4 sixth hole during the third round got downright goofy when players who missed putts would see the ball roll back toward them or even off the green. (Click here to see a compilation of the videos on social media.)
A large portion of the 151-player field had already finished the third round, which ultimately was stopped because of bad weather in the area. The Division III women's golf committee then decided to completely wipe out all the scores from the round and shorten the championship to 54 holes.
Scores reverted to 36 holes, 14 teams were cut and the top 15 teams and top six individuals on teams that did not advance moved onto Friday's third and final round.
George Fox University bettered its score each day by seven shots, shooting 318-311-304 to finish at 57-over 933 and claim its first national championship in golf and fourth overall for the university. Liana Brown (T-7), Alison Takamiya (ninth) and Makensie Toole (T-13) led the Bruins by all finishing among the top 13 individuals. Washington University shot a tournament-best 299 to jump up two spots and challenge for the overall title, before finishing second at 62 over.
In the individual race, Mascot made six birdies and a lone bogey to shoot five-under 68 on the par-73 layout. It was the best score of the week by three shots. She shot 78-78-68 for a five-over 224 total on the week. Redland University senior Hannah Jugar and Mascot's Washington teammate, Sydney Kuo, a sophomore, tied for second place, three behind Mascot.
As for the sixth hole on Friday? It wasn't much of a problem as the pin was set in a more conservative position. It played as the seventh most difficult hole on the day, playing to a 4.54 stroke average. It gave up five birdies and five double bogeys.