The Loop
NBC identifies Tiger Woods at Cowboys-Giants game, fails to notice Jordan Spieth sitting right next to him
The New York Giants lost their season opener to the Dallas Cowboys because they forgot that running the ball when you have the lead late in the game and your opponent has no timeouts is Football 101. And apparently, NBC, which was televising the Sunday night game, overlooked something just as obvious.
During the first half, a camera showed a luxury box at AT&T Stadium and Tiger Woods was identified as being at the game. See, there he is: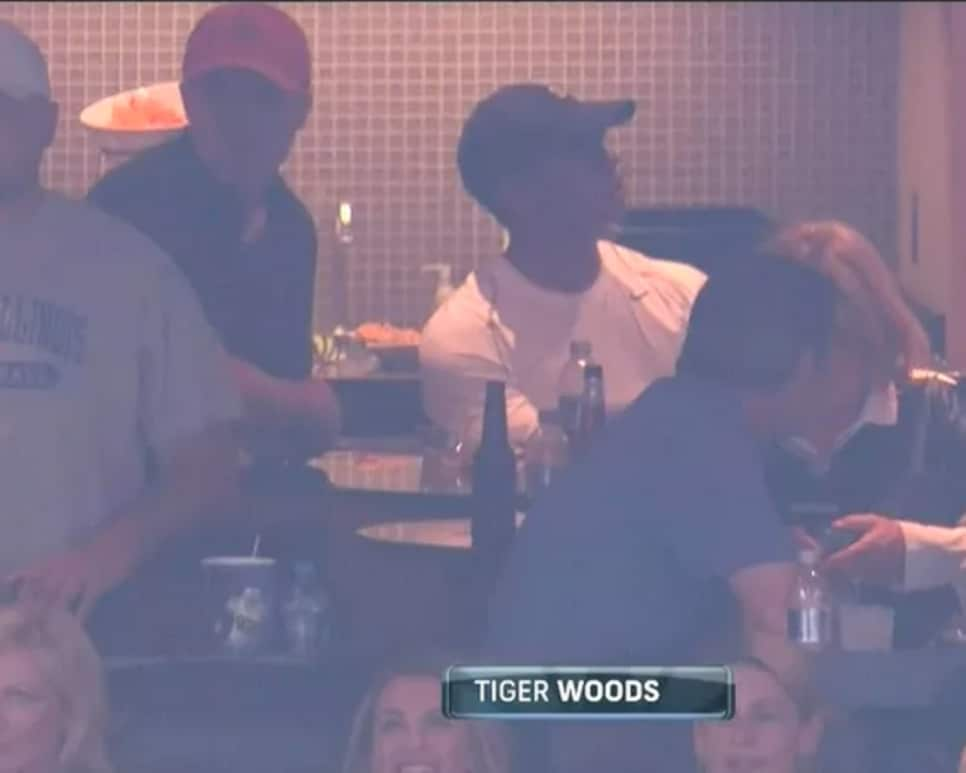 But who is that right next to Woods wearing the red hat? None other than World No. 1 Jordan Spieth, who also happens to be one of the biggest celebrity Cowboys fans out there. Whoops.
Spieth is coming off back-to-back missed cuts to start the FedEx Cup Playoffs, but boy was he ready for some football this weekend with the PGA Tour having a rare bye week. The 22-year-old star returned to the University Texas on Saturday to watch his Longhorns win and get honored at halftime.
However, he received no such honor during the Cowboys game and got no love from NBC despite being his sport's top-ranked player and winning two majors this year. Which begs the question: What does it take for Spieth to get noticed?!
Maybe NBC would have pointed him out if the network still had TV rights for his U.S. Open win. Maybe he'd have gotten a shout out if he had completed the calendar Grand Slam. Or maybe he just needs to wear his green jacket everywhere.