News
NBC had a fantastic code name for Paul Azinger while it secretly recruited him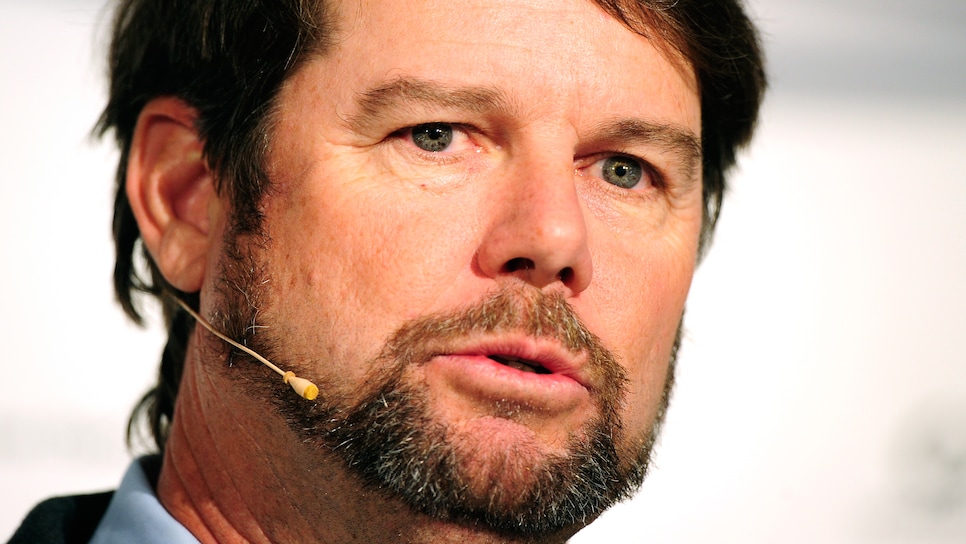 In a teleconference with media to formally introduce Azinger, NBC Sports lead producer Tommy Roy detailed how the deal came together for the analyst over the past few months. He also revealed the secret — and humorous — code name Azinger was given to try to keep a lid on his hire: Ruby Tuesday. Seriously.
Why Ruby Tuesday? Take it away, Tommy:
"I wanted to meet at a place where there was a pretty good chance we wouldn't be recognized from people in the world of golf. So we decided to meet halfway, and Paul got to Ocala and we found a Ruby Tuesday's just off the freeway, so that's where we met."
I mean, Ruby Tuesday is a decent enough spot with a top-notch salad bar, but was there not a Chili's in the area? Anyway, Roy went on:
"Whenever we have big-time deals at NBC, we operate in total secrecy, so from that time forward when we had any internal texts or communications on this, we always referred to Paul as Ruby Tuesday."
Love it. Now what's the over/under on when Dan Hicks calls his new booth partner that?