News
In Paul Azinger, NBC gets Johnny Miller candor, but delivered its own way
In succeeding the legendary Miller, Azinger hopes to enlighten in the same way, even if it means ruffling a few feathers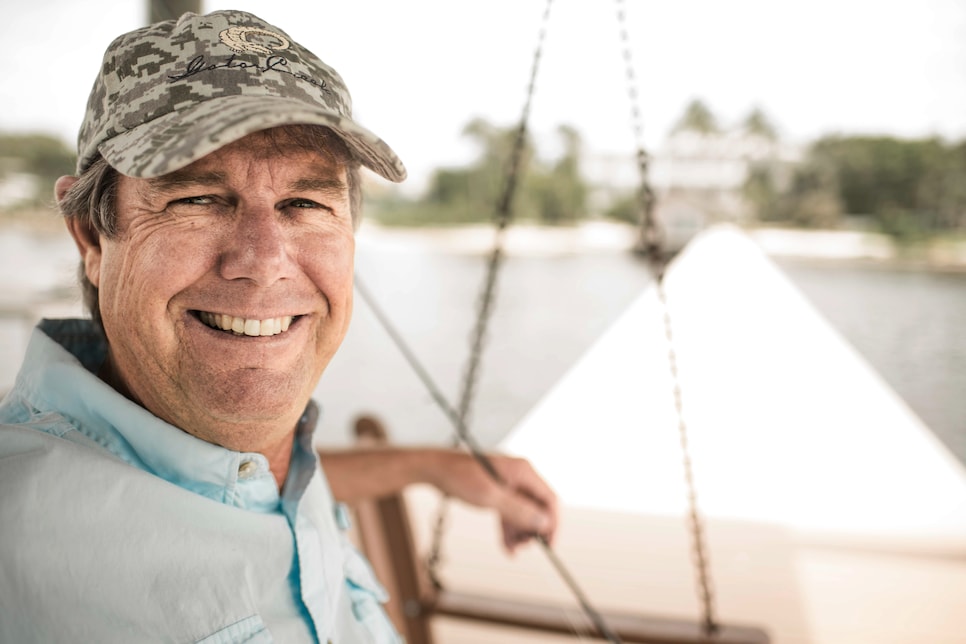 Photo By: Photos by Dom Furore
Paul Azinger is not Johnny Miller. And, frankly, who could be? As Azinger himself said, "Johnny had such an impact that he could say something that was more memorable than the event itself."
How could anyone fill those shoes? Well, Azinger is going to try, though even he admits that he'll only be akin to a size 11 to Miller's size 16 when it comes to candid commentary. Azinger on Monday was introduced as the successor to Miller as NBC's lead golf analyst. He has signed on for 14 events while also retaining his role as lead analyst at Fox Sports for the U.S. Open and the U.S. Women's Open. Such is his gift for garrulousness that he has been granted permission to work for both networks.
How hot a commodity is Zinger? A third outlet requested his services, but he declined an offer to sit in the tower for Turner Sports in its coverage of The Match, next month's pay-per-view exhibition in Las Vegas in which Tiger Woods and Phil Mickelson vie for a winner-take-all $9 million pot.
The affable Floridian, who is a former PGA champion, cancer survivor and winning U.S. Ryder Cup captain, was genuinely surprised a few months ago when NBC approached him about the coveted role. After all, the network has a veteran broadcast team, and it tried out the likes of David Duval, Justin Leonard, Davis Love III, Tom Lehman and Brandel Chamblee as possible replacements for the top spot.
None of them were Johnny, either. None came close. That's not a criticism. It's just that Miller was the Mentos dropped into a Diet Coke; he provided fizz in copious amounts.
Azinger didn't win the job simply because he's edgier. He has proven himself as a solid broadcaster through the years, first as an assertive foil to Sir Nick Faldo in ABC's three-man booth with Mike Tirico and later as an insightful chatterbox with ESPN and then Fox.
The guy can talk. And talk. And he is fun to listen to. Azinger always has been a high-energy soul, which never was on greater display than during the 2008 Ryder Cup, when he infused a lightly regarded U.S. lineup with enthusiasm and determination and watched them overwhelm Faldo's favored European team.
That is the guy NBC is getting.
"A change like this doesn't seem that significant to me because they still have their whole team in place, and it's a great team," said Azinger, 58, who actually got his first shot at TV commentary when NBC producer Tommy Roy asked him to sit in during the 1995 Ryder Cup at Oak Hill in Rochester, N.Y. "They're just going to get a different voice from the booth, but with thoughts similar to Johnny's, more or less. I'll just say it differently.
"The unique thing about Johnny is that he would boo a bad shot, but you never heard him boo. He just told it like it was. Golfers don't get booed. He booed them without saying boo. He booed them with honesty that he had when assessing a golf shot.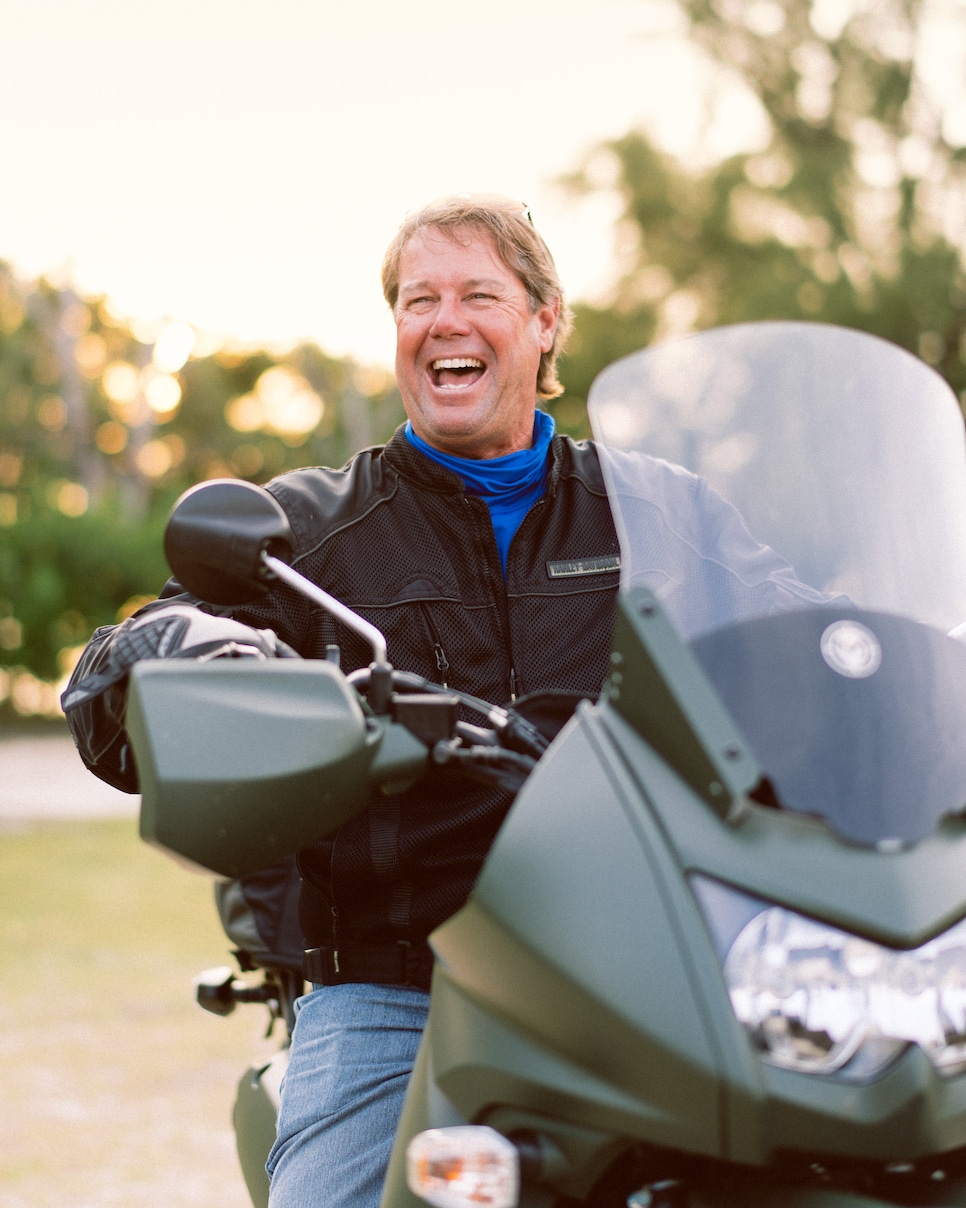 "I'm not going to try to be Johnny," Azinger avered. "That would be impossible anyway. I'll be myself. That doesn't mean I won't trash somebody if they do something wrong. I'll just trash them in a different way than Johnny would. I will identify the ups and downs."
Interestingly, before accepting the job, Azinger had a long conversation with the man he is replacing. Of course it was long. The stream-of-consciousness quotient had to be high between the two of them. Azinger didn't take away any pointers, but he did get Miller's point, which is, to do the job right, fear isn't an option. Neither is a filter.
If you spend too much time measuring your words, you'll come up short in the job.
"I do have enough diplomacy to know what is the right or wrong thing to say or I'd have gotten fired a long time ago," Azinger said. "But for me, stuff does come flying out of there from time to time, and, really, that's the way it's supposed to be. Johnny told me, 'Talk from the heart if you can.' And Johnny heard it constantly from fans, 'Hey, keep telling it like it is.' That was his advice to me: Tell it like it is, and don't hold back. People at home will appreciate it."
In addition to being a fine player—he won 11 of his 12 PGA Tour titles before being diagnosed with lymphoma in his shoulder in 1993—Azinger is a student of the game. He has collaborated with former tour player Phil Blackmar on a deep dive into the golf swing, breaking it down to understand its components and fundamentals. He remains strategically attuned to tour courses, particularly on the Florida swing. Some of his best golf came in the Open Championship and Ryder Cup, the jewels in NBC's schedule along with the Players.
And even though he long ago lost his appetite for competitive golf, he loves the game. The Fox gig whet his appetite for more reps. And now he will be getting them.
"I can't believe how lucky I am," he said. "It's exciting and it's humbling. I get to talk golf with that broadcast team? Plus the guys I work with at Fox? Are you kidding me? It just doesn't get any better than that.
"Bottom line, I'll be enthusiastic about who is winning and who is losing," he added. "I'm not out to hurt anybody because that's not what golf is all about. But I have to be candid about what's happening in front of the viewer. They're an intelligent bunch out there. They know what's what. Johnny is right. I have to tell it like it is for the people at home."
Don't worry, he will. Because stuff just comes flying out of there.