The Loop
NBA star J.R. Smith HATES it when people tear up driving ranges the wrong way
On Thursday morning, the Golf Digest Twitter account posted a link to a post/graphic showing golfers how to properly practice on grass ranges. Essentially, you work backward in a straight line, placing your ball at the back edge of your previous divot to maximize space and tear up as little of the turf as possible.
Cleveland Cavaliers guard and golf fanatic J.R. Smith emphatically agreed. Here was his response just eight minutes later:
Smith must be feeling mixed emotions right now. On one hand, he's in the playoffs and on a team that has a legit chance at winning an NBA title (Thanks, LeBron) for the first time. Very cool. On the other, the Cavs' success has really put a cramp in his golf -- both playing and watching. Not cool.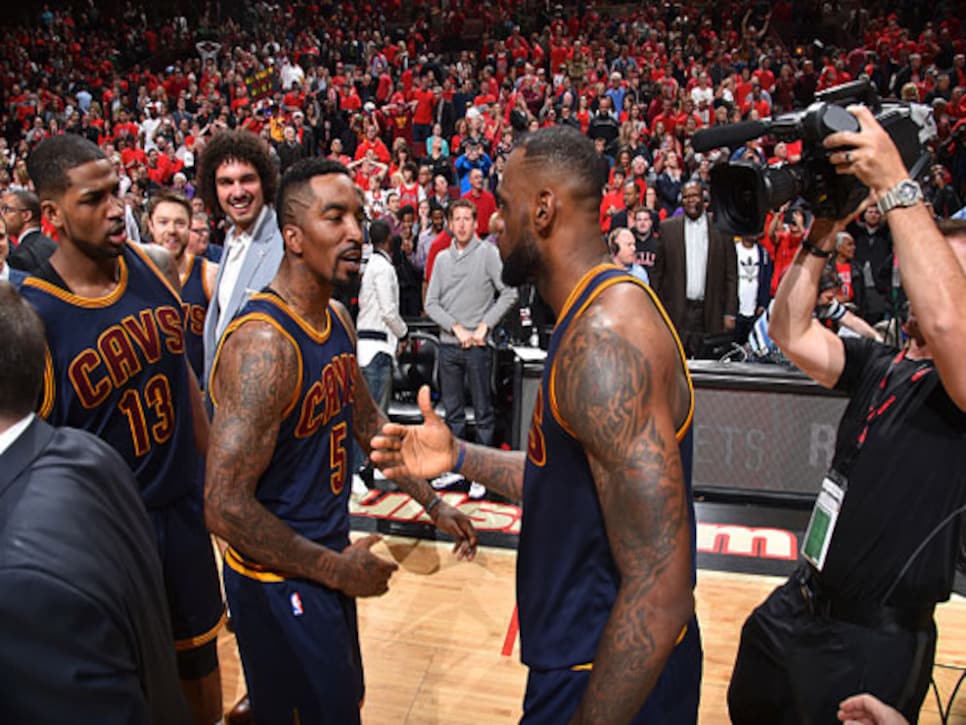 As a member of the Knicks at this time last year, Smith traveled to both the Players and the Wells Fargo Championship. We spoke to him at TPC Sawgrass, where he described his hectic golf schedule (the Knicks' season was long over) of playing in the mornings and then coming out to watch the tournaments (in particular, he's a big fan of Rickie Fowler, Bubba Watson and Lee Westwood) in the afternoon.
At that time, Smith had played golf on all 21(!) days since the end of the NBA's regular season. That means he'll have a lot of golf to catch up on this summer once the Cavs' season concludes. As fellow golfers, we hope when the 11-year vet finally starts playing as avidly again that he's finally doing it as an NBA champion.