The Loop
Nautica will have you wrist ready with its NST 09 watch
It's a common misnomer that luxury and value are mutually exclusive. The latest example that proves this isn't the case is Nautica's new NST 09 Multifunction Chronograph.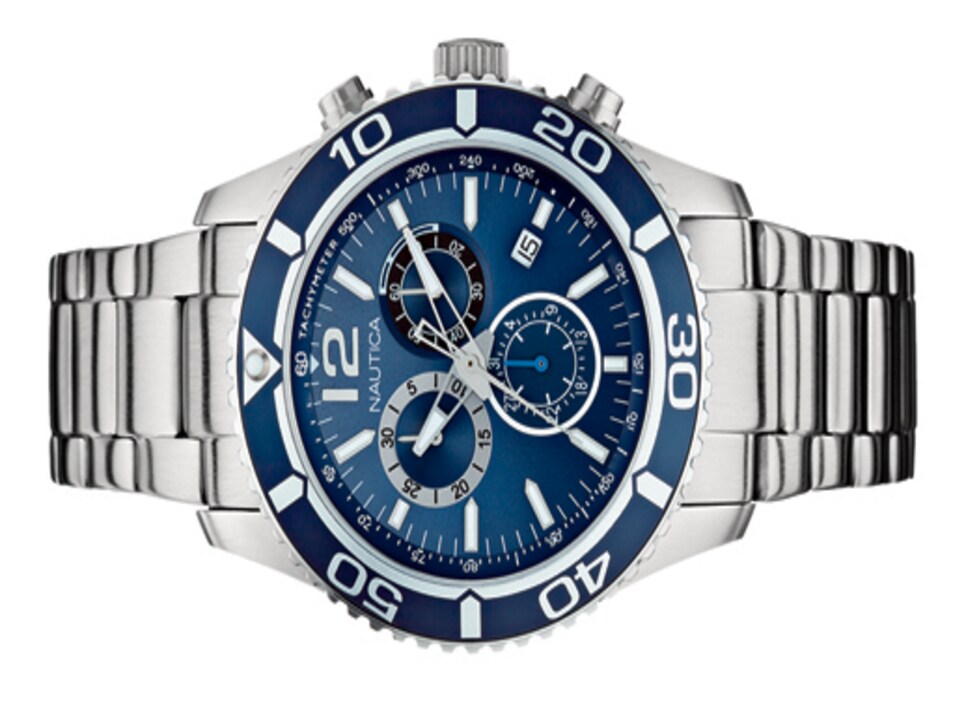 The watch, which retails for $165, has a sleek design featuring a stainless-steel bracelet and sporty blue dial, making it a perfect casual timepiece. It also fulfills the needs of the athletically inclined. Water resistant to 100 meters, it has a tachymeter to measure speed and other timing features.
The NST 09 makes a great gift, particularly for milestone events like graduation and engagements. Or, for those lucky enough, maybe even a hole-in-one.