News
National Club Association sets up charity effort for Oakland Hills employees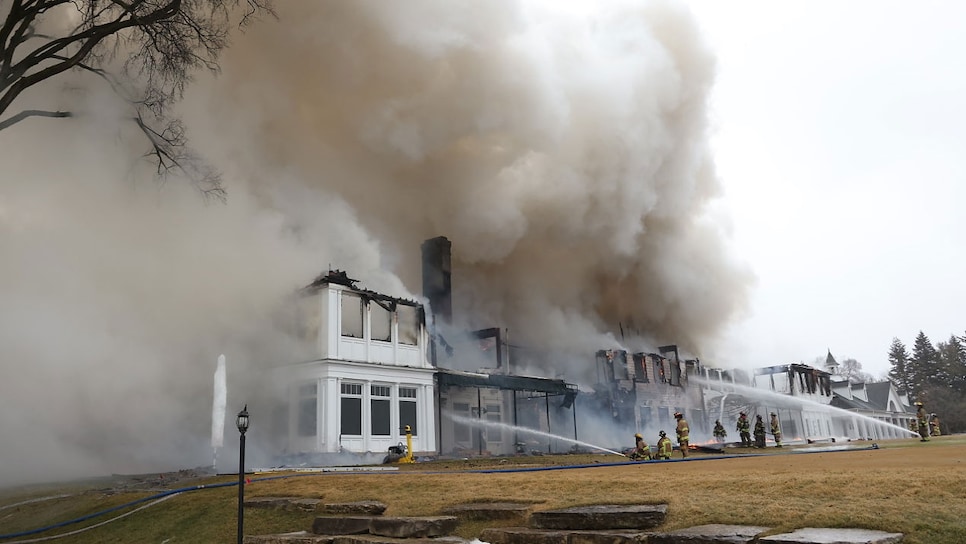 In that light, ClubsHelp, the philanthropic arm of the National Club Association, is stepping in to create an opportunity to support those at the club impacted by the fire.
Henry Wallmeyer, president and CEO of the NCA, the national advocacy and educational organization that supports the private club industry, stated "the club's dedicated staff is facing a devastating situation and needs our community's help."
ClubsHelp was created in 2020 as a 501(c)(3) charitable foundation for club employees at the start of the COVID-19 pandemic. It is launching an Employee Assistance Fund for Oakland Hills, which will be fueled by donations raised at the ClubsHelp website. ClubsHelp has made an initial $5,000 donation and will match donations for the first $15,000. The fundraising goal is $250,000.
The fire at the club on Wednesday is expected to be nearly a total loss, but according to reports fire fighters, workers and members formed a chain gang of sorts to save some of the club's vast collection of golf history and memorabilia. A report from WXYZ said two women who worked at the club since 1977 were standing outside the fire, embracing and in tears. "That is my home burning," one said. "Everyone who works there is family. That is our home."
The NCA's Wallmeyer urged the NCA's 500 members to make donations in an email sent out Saturday afternoon.
"ClubsHelp and NCA rely on the powerful network of golf course owners, club managers, golf course architects and golf professionals, members, and corporate partners to help," Wallmeyer said. "I know our community will be there to support them now."