The Loop
Nathan MacKinnon will fill up the Gatorade cooler, walk the dog AND paint ya back porch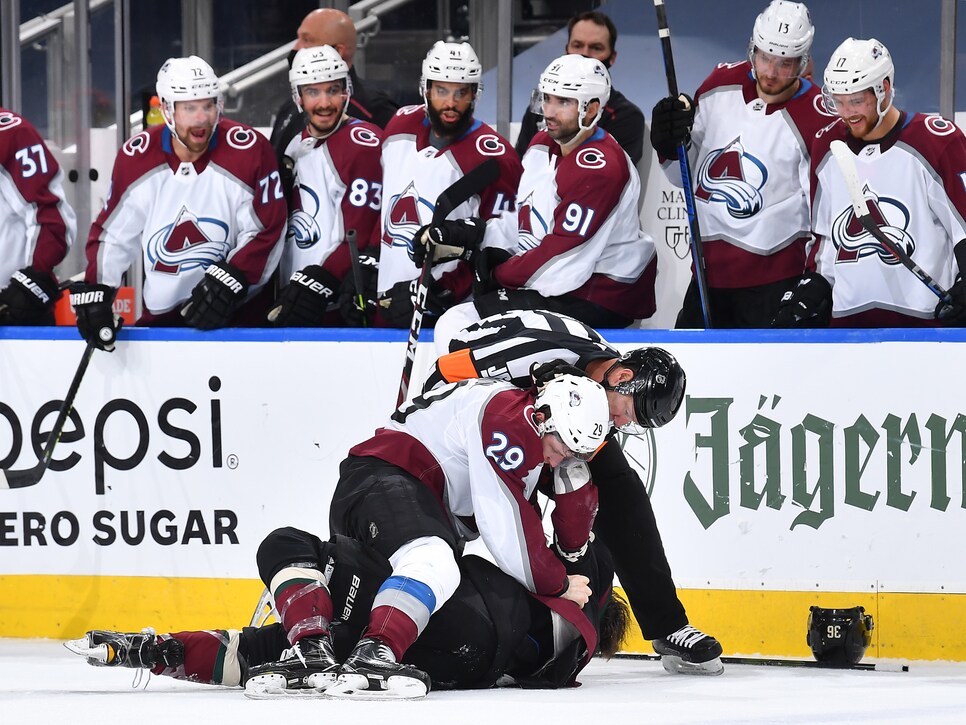 Of the many incredible scenes in my favorite movie of all time "Friday Night Lights," there's one in particular that I look forward to the most upon every rewatch. It's the scene where Boobie Miles' uncle and guardian L.V. is singing Boobie's praises during a summer practice to a bunch of college scouts. The best line he delivers is the one at the very end of the clip - "OHHHH, aaaaand he can pass!" But I think the funnier one is "he'll fill up da Gatorade coolah, walk the dog and paint ya back pawch":
This was the first thing I thought of when I was watching Colorado Avalanche superstar Nathan MacKinnon absolutely DUMMY the Arizona Coyotes on Monday night. MacKinnon, who deserves mention among Sidney Crosby and Connor McDavid when discussing who the best player in the NHL is, did just about everything a hockey player could possibly do in the Avs' 7-1 Game 4 drubbing of the Yotes. Well, he didn't score a goal, but he had two assists, a massive check, a few jaw-dropping highlights and a fight in which he manhandled a guy two inches taller and 10 pounds heavier than him.
In other words, he filled up the Gatorade cooler, walked the dog and painted the back porch:
This is all just from Game 4. How about this check from Game 3 on Saturday:
Or this shift from Game 2:
And this ridiculous goal from Game 2:
It's like he's playing a different game, and he's not afraid to bang bodies and not only get into fights, but ragdoll people in them. That's just not something you see from a top-three player in the league. Normally, a player of his stature is the one being protected, not the one doing the protecting, and the scoring, and the skating.
OHHHH, and he can pass!!!!