The Loop
Father-son golf bond is the real McCoy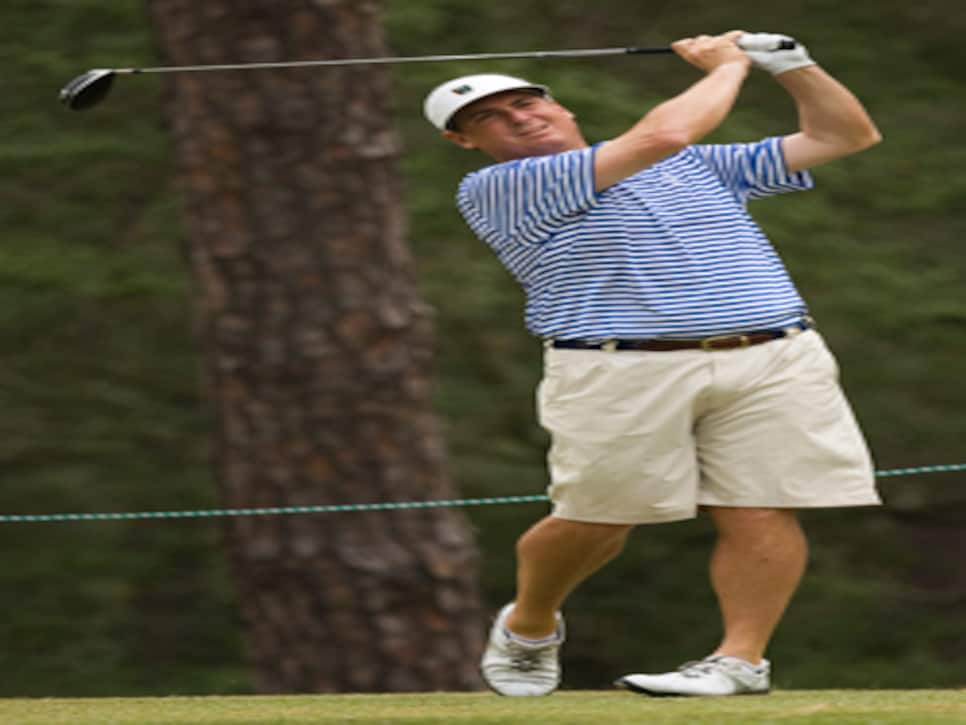 "It's either going to be him having to calm me down or me having to having to calm him down," Nate said. "It will be cool to have that experience together."
The caddieing tradition goes both ways in the McCoy family. Mike carried the bag for Nate's appearance in the 2009 U.S. Amateur, but his most successful loop was the finals of PGA Tour Canada Q school last year. Mike helped Nate get through that stage and launch his son's pro career.
This past weekend the two West Des Moines natives were based at the family's winter home in Jupiter, Fla., for different forms of golf. Mike was in the Crane Cup at the Floridian in Palm City, where he finished T-15 against a field that included former U.S. Amateur and Mid-Amateur champions. Nate flew in from the cold to prepare for the second stage of Web.com Q school in Gautier, Miss. If Nate advances to the finals, Mike could be carrying and advising on the Stadium course at PGA West, Dec. 12-17. "If he could get me to the next level, that would be awesome," Nate said.
Mike, who played golf at Wichita State, says Nate, who graduated from Iowa State, had a better college and amateur career than he did. When Nate was in college, the two traveled together and competed against one another in the Northeast Amateur and Porter Cup, and were even paired in the Sunnehanna Amateur, where Dad sent a message and came out on top.
They see short-game shots the same way and are identical in their iron distances, but those aren't the only parallels between father and son as they reach this crossroads.
Mike was 24 when he went through two Q schools before opting for a career in insurance and regaining his amateur status. He was age 50 and playing in his 38th USGA event without a title before beating Bill Williamson 8 and 6 in a 36-hole final at the CC of Birmingham on Oct. 10.
"There wasn't a lot of middle ground," McCoy said of the playing opportunities in the 1980s. "It's not like today, so [when my playing career didn't work out] I sort of had the instincts to get into business."
Nate, 23, married college sweetheart Ashley Costanzo, a former goalkeeper for the women's soccer team at ISU. She is working as a high school p.e. teacher while her husband tries to advance through his second tour school. If pro golf doesn't work out, Nate would like to coach college golf.
For a man who sells insurance for a living, the best policy father Mike could provide as a parent was to keep pursuing his goal of a national championship.
"You want your kids to be happy," he said. "So I've tried to be supportive in every way I can."
[Photo of Mike McCoy at the 2008 U.S. Amateur by Chris Keane/Getty Images]