News
Nate Lashley, who lost his parents and girlfriend in plane accident, is close to earning his tour card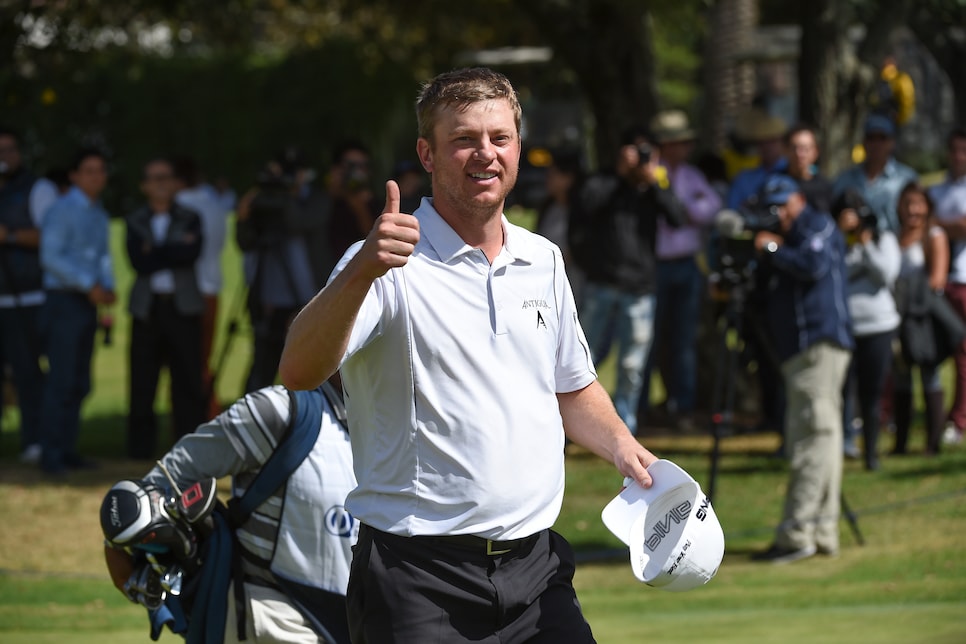 Nate Lashley won the Corales Puntacana Resort and Club Championship on Sunday, the first Web.com Tour title in his career. At 34, Lashley is second on the circuit's money list, in solid position to earn his PGA Tour card. In itself, a minor-league journeyman finally reaching the show, while touching, is not particularly newsworthy. But once you learn what Lashley had to overcome to reach this precipice, he'll instantly earn your rooting interest.
While he was a junior at the University of Arizona, Lashley's parents and his girlfriend visited him in Oregon as Lashley competed in the 2004 NCAA West Regional. After the tournament, Lashley returned to Tucson while his parents and girlfriend were set to fly to their hometown of Scottsbluff, Neb. However, he began to worry when he didn't hear from the trio. He would find out three days later they were killed in a plane crash near Gannett Peak in Wyoming.
"It was a huge part of my life," Lashley said in a 2016 interview with the Lake County News Sun. "It was pretty tough for quite a while, definitely for a few years. I tried to use golf in college as something to do other than always think about it. Golf is very mental. It was difficult to play and tough because you always are going to think about it."
Being a mini-tour player is a rough go for any player, let alone one in their mid-30s. But after the tragedy, Lashley realizes golf's spot in the larger context of life.
"It puts some perspective because you never know what's going to happen," Lashley said. "It makes golf a little easier from looking at the perspective that golf isn't such a big deal."
Lashley has bounced around the world for almost 12 years, yet is finally catching a break. He topped the PGA Tour Latinoamerica money list last year for an invite to the Web.com Tour. Through a third of the season, he's fourth in scoring average, with three top-10s and six top-25s.
"It's unbelievable," Lashley told the Omaha World-Herald after his Sunday victory. "Words can't really express it. I'm extremely happy and I feel extremely fortunate to be able to be here and be playing well and get a win this week."
Lashley needs a few more respectable finishes to secure his PGA Tour card for 2018. Still, for the first time in his career, Lashley's mini-tour marathon has an end in sight. And what a story it would be if he can get cross that finish line.