The Loop
Natalie Gulbis speaks at 2016 RNC: Donald Trump can clean up America's mess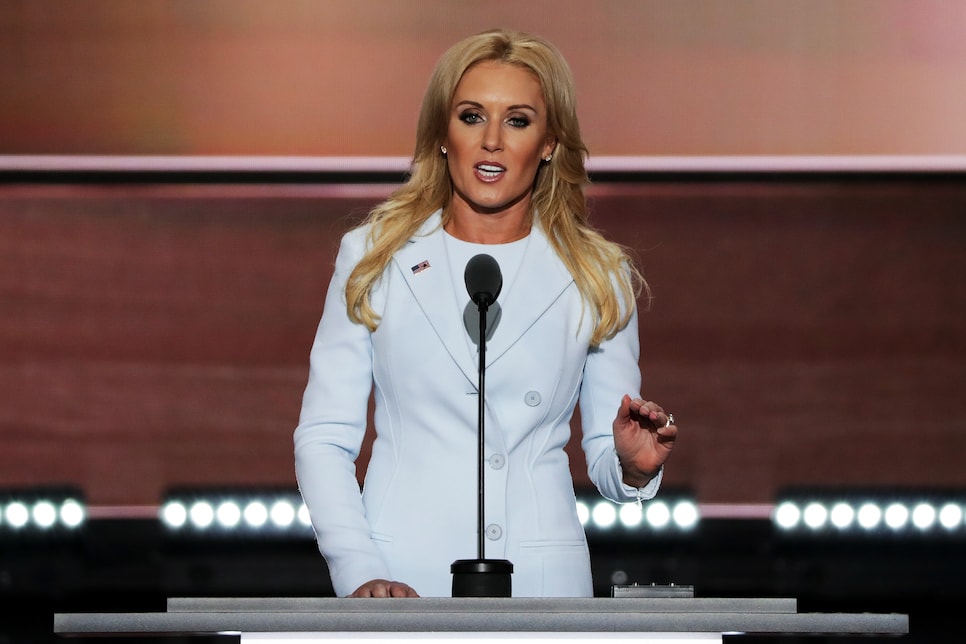 LPGA player Natalie Gulbis spoke to the crowd at the 2016 Republican National Convention Tuesday night, sharing her belief and endorsement in Republican presidential nominee Donald Trump.
"I believe that God's timing is perfect, and he puts people in our lives to help make a positive impact on those around us, and to help us achieve our goals," the 33-year-old said to the Cleveland assembly. "One of those people for me, is Donald Trump."
Gulbis relayed a story about playing golf with the real estate magnate. She told Trump about her struggles trying to get her dreams and ideas taken seriously, thinking her aspirations were falling on deaf ears because she was a woman.
Trump, Gulbis said, was the first person in power to instill confidence in her hopes.
"He encouraged me to think of myself not as a female athlete but as a business person," said Gulbis. "In everything you do, be fearless."
Gulbis' speech was relatively shorting, just under four minutes. However, she left the crowd with a passionate assertion.
"I believe this is the greatest time to be a woman in the greatest country in the history of the world, but I have no delusions that there isn't a mess to clean up. And we desperately need someone to clean up that mess. That person is Donald Trump."