News
Nasa Hataoka wins Toto Japan Classic with an assist from Minjee Lee's disastrous front nine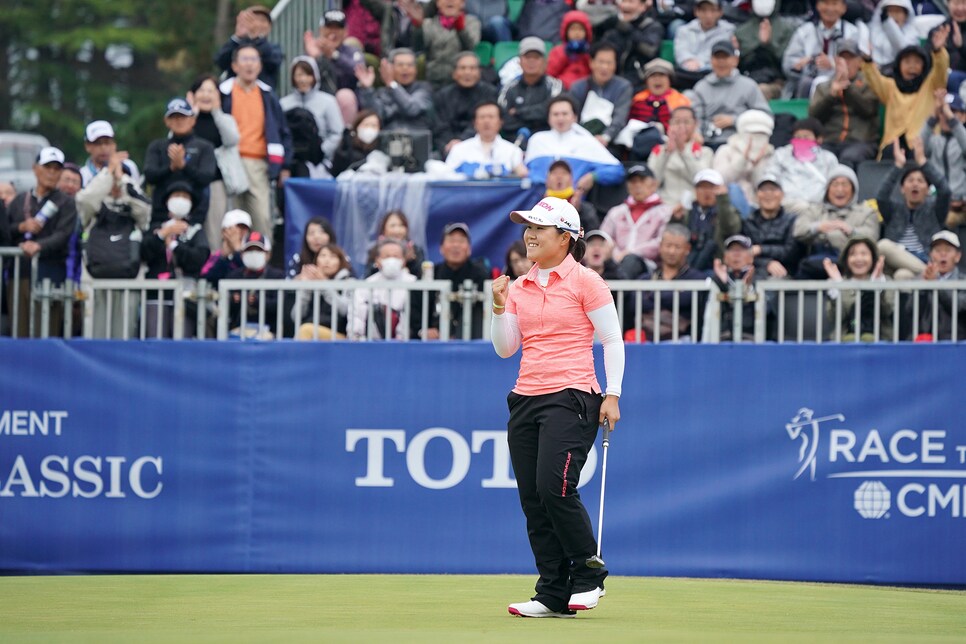 It was a tournament that Japan's Nasa Hataoka wanted to win more than others, but to do so required a timely assist, and Minjee Lee provided her one.
Hataoka's two-stroke victory in the Toto Japan Classic on Sunday was made possible by Lee's early collapse, a front-nine of seven-over par 43 at the Seta Golf Club in Shiga, Japan.
It allowed Hataoka an opportunity to overcome the four-stroke deficit with which she began the final round and to post her second victory of the season, this one coming in her home country.
"I'm so proud," she said. "I'm so happy to win this event. Actually, I wanted to win this tournament before it began. I am really happy to accomplish it."
Hataoka, 19, closed with a five-under par 67 to complete 54 holes in 15-under par 202, two ahead of Momoko Ueda and Saki Nagamine of Japan and Carlota Ciganda of Spain.
"I set my goal to 15 under," she said. "I couldn't reach that. But I saw the scoreboard and Minjee was dropping her score. So I told myself, just stay ahead of her. I tried not to be too aggressive. Just played my own golf then. I saw the scoreboard after the sixth hole, on the way to the seventh hole. That time I was tied, then I was on top of leaderboard."
Lee, a rising star from Australia, began the final round with a three-stroke lead, but bogeyed the third and fourth holes, double-bogeyed the seventh and eighth and bogeyed the ninth. She shot a six-over par 78 and tied for 15th.
"I had a really bad front nine," Lee said. "It was just, I don't know, maybe a lot of brain farts in a row. But I didn't really hit the shots that I wanted very solid, so obviously it didn't go the way I wanted. I've had a really good run in the Asia swing, so yeah, it's a shame I finished today like this."