Courses
Name this golf course and win free golf for life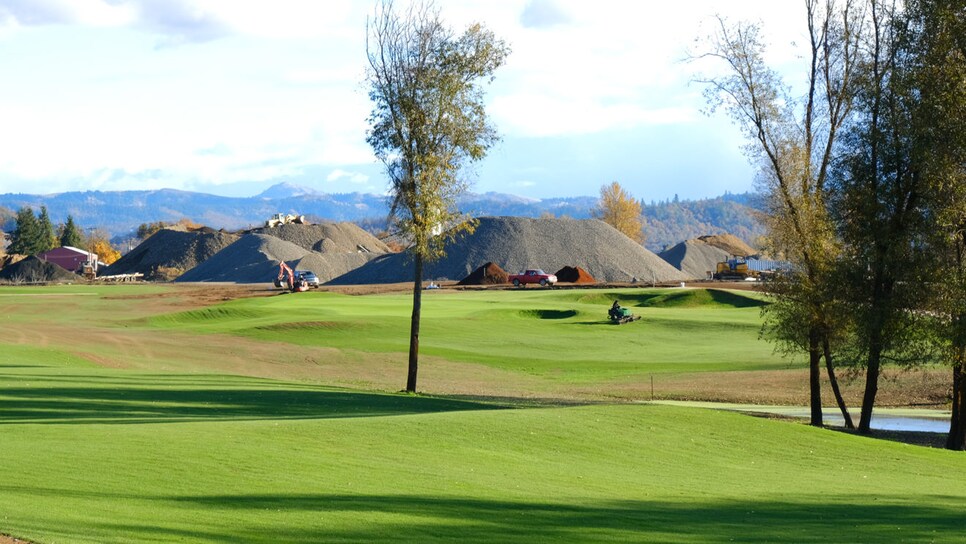 Naming is an art. Arguably a lost art; look no further than the current landscape of nicknames—most of which are just initials or abbreviations—that creative christenings have died a hard death.
But for those who feel they have this skill, a lifetime of free golf awaits.
Dan Hixson, who has designed Pacific Northwest gems at Silves Valley Ranch, Wine Valley and Bandon Crossings, has a new project set to open this year in Roseburg, Ore. Set in a mined-out quarry, Golf Digest architecture guru Derek Duncan relayed the course was originally to be called "Callahan Ridge," but the name was scrapped. So too was "Frank's Pocket," an ode to the property's owners. So the team has turned to the public for its baptism.
The "Untitled Roseburg Golf Project's Name Our Course Sweepstakes" is, well, just that. Those wanting to get in on the action can do so here. The winner gets a free pass for life at the Roseburg site, and as an added bonus, the Roseburg Golf Project is entering all participants plus anyone who follows the "NameOurCourse" social media accounts into a drawing for a sneak peek of the course this summer.
Because it's an open contest, we're guessing there's going to be a fair share of "Golf Course McGolfFace" submissions, but we have faith in our fellow hackers. Our two submissions: "The Pit" and "Jake's Gold," the latter a nod to Oregon's own Peter Jacobsen. Honestly, "Untitled Golf Course" has a nice ring to it, too.
However, get your entry in soon: The contest ends at midnight PT on March 1.