News
Kim And McPherson Beat The Wind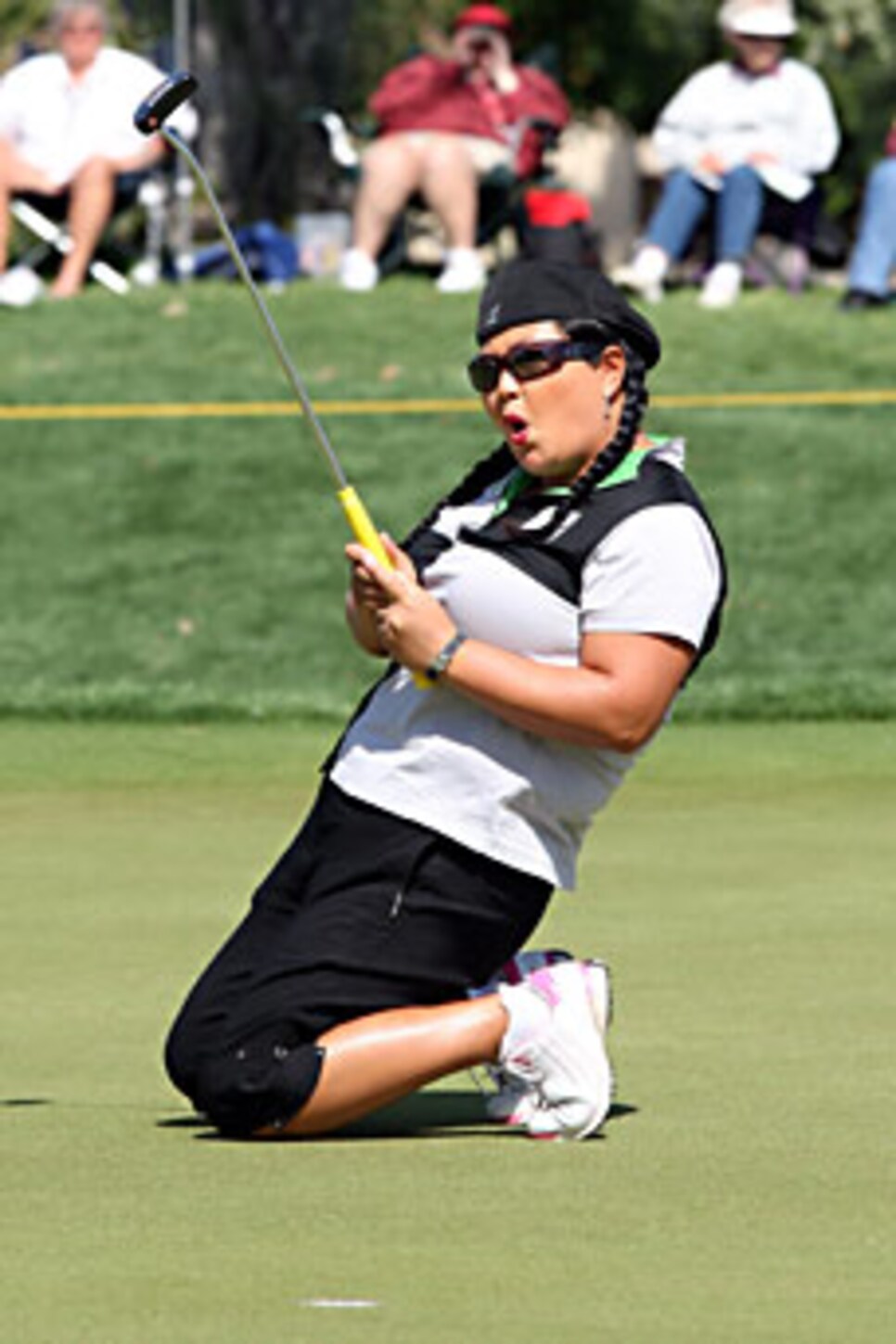 Kim has two LPGA career wins. Her last was the 2005 Tournament of Champions.
RANCHO MIRAGE, Calif. (AP) -- Flags whipped and tree branches swayed in a strong desert wind that was expected to stir up the leaderboard at the Kraft Nabisco Championship.
Kristy McPherson and Christina Kim teed off well before the wind started gusting Friday and solidified their positions at 6-under 138 at the halfway point of the LPGA Tour's first major of the season.
First-round leader Brittany Lincicome teed off just after noon and managed to move to 7-under through her first nine as she battled the breeze. Lincicome had a 6-under 66 in perfect conditions on Thursday.
McPherson shot a 70 and Kim a 69 at Mission Hills. McPherson was two shots off the lead on Thursday while Kim was three back.
"Yeah, I was counting my blessings for a good tee time," McPherson said. "That's part of the game."
Those who teed off in the late morning and afternoon had to contend with the wind.
"The back nine started getting a little breezy and I made two bogeys back-to-back on two and three, both of them because of poor tee balls into the wind and you let the wind take it away a little bit, which I think is going to be the hardest part out here," said McPherson, who started her round on No. 10.
"It's going to be a lot easier to play this course from the fairway than it is the rough."
Cristie Kerr also teed off in the morning and shot a 68 for a two-day total of 169.
Defending champion Lorena Ochoa teed off at noon and was 2-under through nine. She struggled with her driver on Thursday, shooting a 73.