The Loop
Na a visceral reminder of golf's slow-play issues
The laborious manner in which Kevin Na plods his way around a golf course can be akin to watching paint dry, preferably Valspar Paint, of course.
Valspar is the new title sponsor of the PGA Tour's Tampa Bay tournament, and Na had a brush with victory, before coming up a stroke short on a windy Sunday on the Copperhead Course at Innisbrook Resort.
Na, however, was trending, as the Twittersphere might say, over the final two days, well ahead of the man he was behind at the end of play on Sunday. Australian John Senden won the Valspar Championship, his second PGA Tour victory.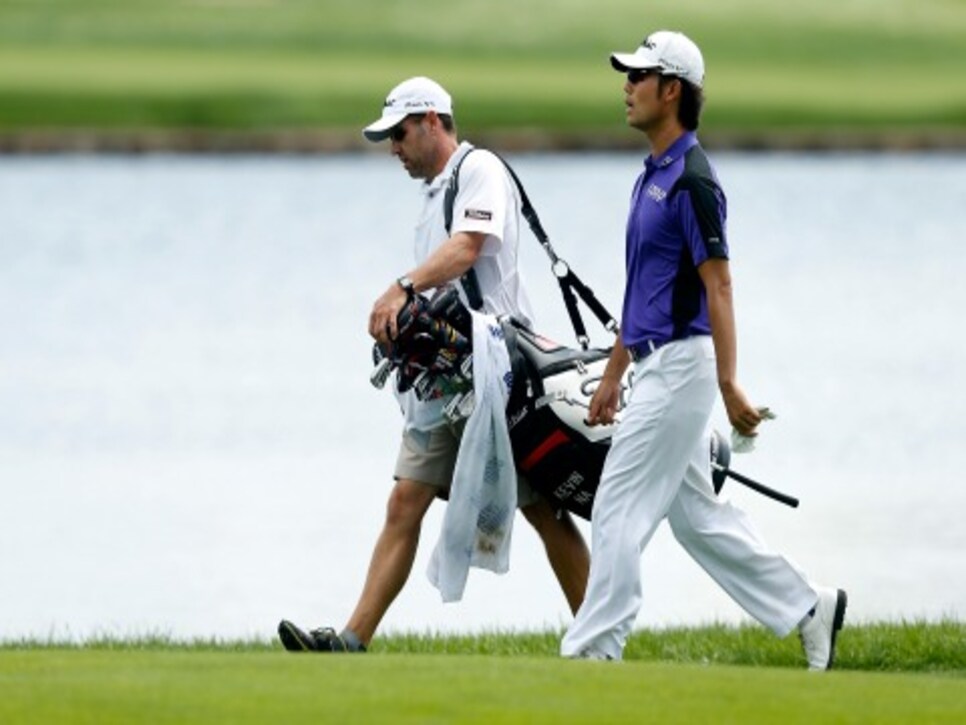 It was not unlike Senden's first win, in the John Deere Classic in 2006. He was upstaged that week, too, by Michelle Wie, who was still under the illusion that she could compete on the PGA Tour. Wie, at least, was gone by Friday afternoon of the Deere Classic, withdrawing with heat exhaustion.
Na was there until the end, a visceral reminder that the PGA Tour still has slow play issues, notwithstanding efforts at rehabilitating Na's reputation as one of the worst offenders.
"Slow play is killing the PGA Tour and our game!" Billy Horschel wrote on Twitter Saturday afternoon, despite his having been nowhere near Tampa. Horschel was on Florida's East Coast, participating in a Tim Tebow Foundation event, and was responding only to what he'd heard about Na's deliberations.
Na insists that he has picked up the pace, that he now is a victim of his reputation preceding him. "It's not fair," he said Saturday. "I've had a lot of guys come up to me and say, 'you know, you really changed.'Â Louis Oosthuizen said to me, 'Kevin, you're not slow.' I said, 'Well, thank you.'Â But it doesn't mean the viewer is going to change what they think about me."
Still, he received a bad time on the 13th hole on Saturday. His playing partner, Robert Garrigus, who doesn't dither, also received a bad time, his first in 17 years on tour, he said. Together, they failed to keep pace with the group ahead and were put on the clock by a rules official.
Afterwards, Garrigus' caddie, Brent Henley, told Golfweek's Jeff Rude, that, "it ain't fair playing with Kevin Na. It ain't fair." Henley said that Na's pace put Garrigus off his rhythm.
Na has improved, having largely eliminated the false starts that plagued him at the Players Championship two years ago. But he is still more marathon than sprint and a contributor one of golf's maladies.Slow play is not an accessory to killing the game, as Horschel suggested, but it is injurious.
Drying paint is never going to hold an audience.