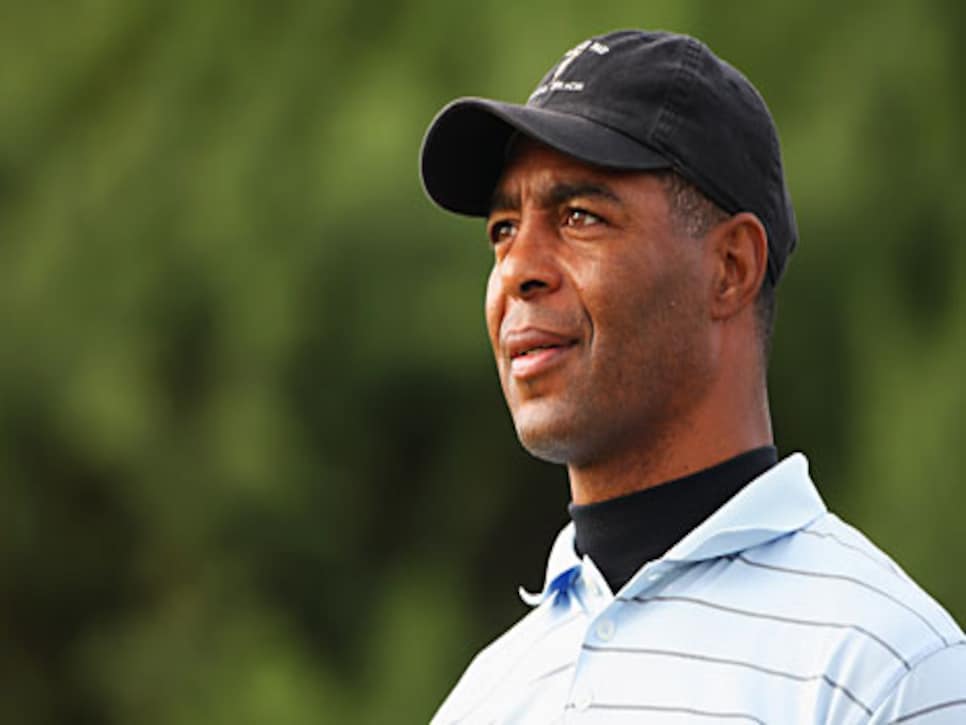 Marcus Allen says the instincts that served him well as a football player don't always help him on the golf course.
__*Editor's Note: *__In "My Game," a weekly series, GolfDigest.com asks noted personalities to expound on their experiences in golf, and what keeps bringing them back. This week, Hall of Famer Marcus Allen, a Heisman Trophy winner from USC and a former Pro Bowl running back with the Raiders and Chiefs, discusses how a football injury has presented a challenge in his quest to master a second game.
I've said this time and time again, that the position that we play, running back, is much more challenging than what quarterbacks go through, and as a result it has been a challenge for my golf game.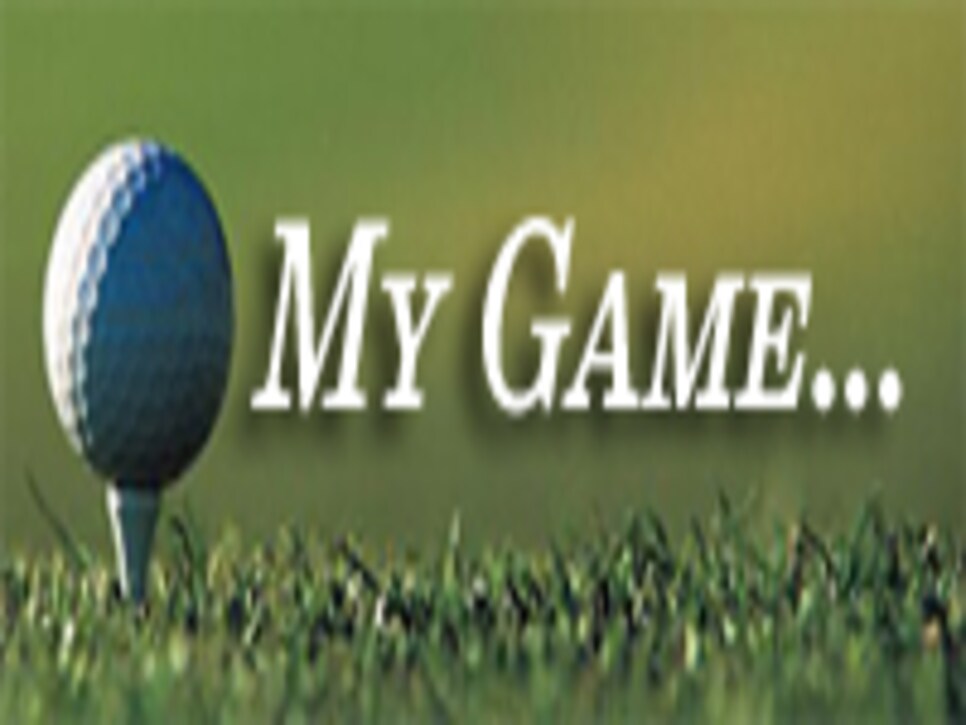 Quarterbacks rarely get hit. They don't have as many injuries. I was a running back, and as a result I can't straighten my right elbow. I've had to build my golf swing around this. Fortunately I never had any knee operations, but I had surgery on my elbow; they took out my bursa. I don't know if it was from that, or hyperextension, hyper-flexing, or helmets hitting my right elbow, but it doesn't extend like I want it to. It's hard to convey to people, to get them to comprehend what you're talking about. Because of the injury, my arm doesn't go straight. It restricts me in some movements.
It hasn't restricted my love for golf. I started playing in my late 20s, when I was still with the Raiders, and immediately fell in love with it. I was like everyone else in the world; after you hit one good shot, you fall in love with it. I play a couple times a week, to an 8-handicap.
Everyone has their own internal clock, so tempo is innate. I've always had good tempo and it came naturally. It's not something I work on. Like John Wooden says, "be quick, but don't be in a hurry." The thing I've been working hard on is getting the club in the right position, so that I avoid taking it across the line at the top and coming at the ball too steep. I work with Brady Riggs at Woodley Lakes Golf Course in Van Nuys, Calif., one of the top teachers in the country.
I've always had this joke: I know how to win, I've just got to learn how to play. Football has taught me how to win. I don't get nervous in crunch time or anything like that. I just have to develop my swing. I know I have to complete my turn. But my biggest challenge also is innate, the animal inside that makes me want to go after the ball hard, that wants me to be aggressive. I have an aggressive gene inside and just want to go get it, causing me to swing at the top instead of letting gravity rule and accelerating through the shot.