Always powerful off the tee, Alfonso Ribeiro has improved his touch around the greens.
__Editor's Note:__In "My Game," a weekly series, GolfDigest.com asks noted personalities to expound on their experiences in golf, and what keeps bringing them back. This week, actor Alfonso Ribeiro (Fresh Prince of Bel-Air, Silver Spoons) discusses the joy he took from crushing the ball without regard to direction and how he discovered it was even more fun once he learned to control it.
I started playing about 20 years ago, because a couple of buddies of mine went out and played once in a while and I decided to go with them. The first time was in Los Angeles, at Griffith Park Golf Course. We went out on a weekday and smacked the ball around and waited to see what happened. I fell in love with the game immediately. I've played it ever since. I'm very passionate about the game.
It was very hard for me in the beginning. I played baseball as a kid and so I was able to hit the ball far. I had no idea where it was going, but I was crushing it from day one. It was one of those things that was fun for me: Look how far it was going! I played that way for probably five years, before I finally was able to start tightening the dispersion.
I took a lesson at the Harmon School of Golf in Las Vegas, Butch's place, from one of his kids. Will Smith had taken a bunch of us over there. From then on, it just got better and better. I went from a 14 handicap to a 7 in one year, then from a 7 to a 5, 5 to 3, 3 to 2, and I've been there ever since.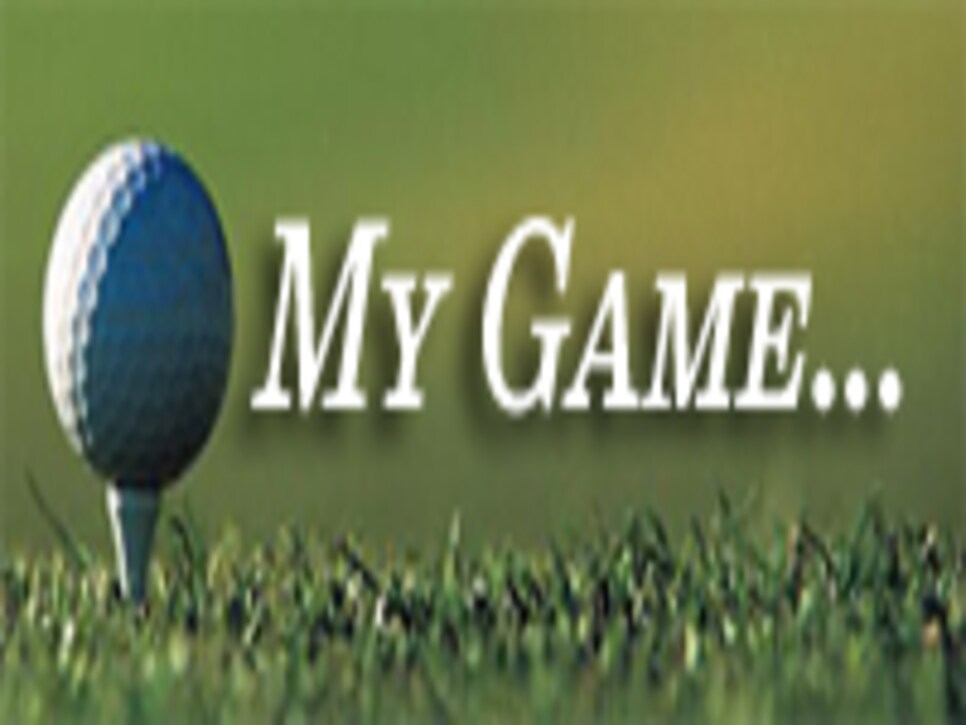 I work on the game all the time, and typically play two to three times a week at my club, Lakeside Golf Club in Toluca Lake, Calif. I have a coach there, Kevin Bailey, an assistant pro. He's my guy. If I get out of sync, he just gets me right back in sync.
It's easy to get out of sync, too. When you think about baseball, you've got an entire diamond in which to hit it. In golf, there's a target and you have to hit it to that target. You have to be very precise. That's what makes it a special game for me, the challenge. The ball's not moving. Go ahead and try to hit it to where you're trying to hit it, and good luck. It's a tough game.
The other side of it, of course, is the mental game -- a tough, tough game. I love that part. And whether it's golf or acting, it's basically the same: Being able to focus and deliver. Whether you're delivering a joke or a dramatic moment with tears, you're called upon to do it at that moment. That's what a golf game is. You have a shot you need to hit and you need to do it now. In between scenes or shots, you go off do what you do and then you've got to bring your focus back immediately.
My strength off the tee remains the strongest part of my game. Now I'm starting to become a better putter, allowing me to play to my handicap on a more consistent basis. I play with a lot of the great golfers at Lakeside. We compete, have our little Nassaus for a few dollars every day we go out. It makes it easier, standing over a three-foot putt, whether it's for $35 or $100, knowing you've got to make it and having a chance to make it.