The Loop
My U.S. Open prediction: Pain and a return from obscurity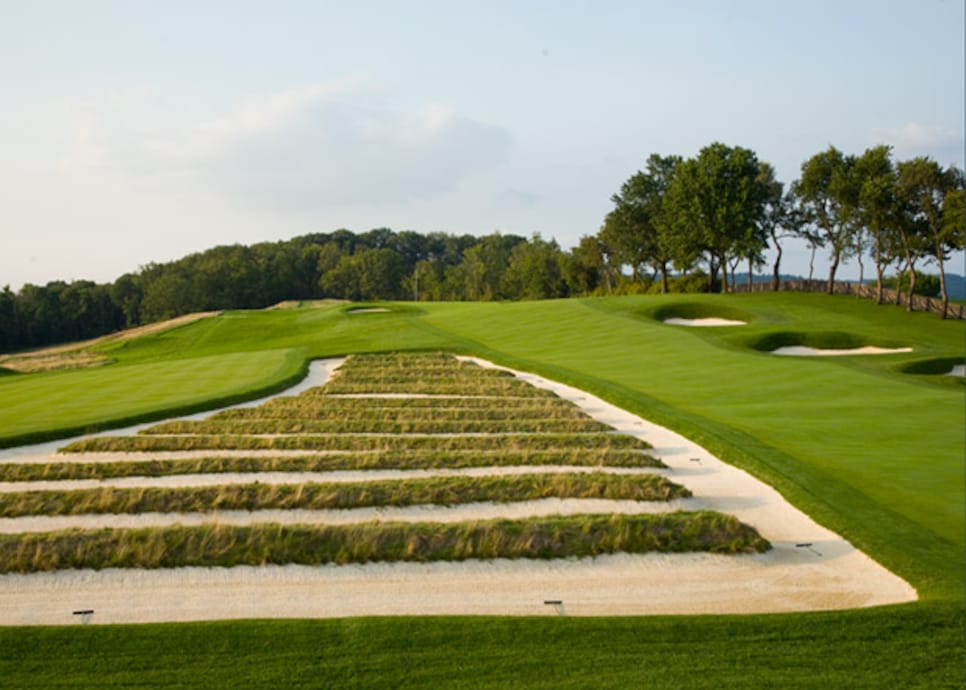 I love the U.S. Open for two reasons. First, it exudes despair, agony and pain. So in terms of how I relate to golf, it speaks to me. As someone who struggles to make pars and routinely finds himself embarrassed and spiritually denuded by the game's evils, I watch the U.S. Open every year with the kind of schadenfreude that some psychologists might term clinically disturbing. Or so I've heard.
But conversely, I think I love the U.S. Open because it is just that: Open. Meaning there is a way, theoretically, I could find myself playing in it. Just like there's a way, theoretically, I could find myself living on Mars.
Of course, the U.S. Open's open-ness is what makes choosing its winner so difficult. But that hasn't stopped me, despite the fact that my choices to win the U.S. Open, like all of my legendary major championship prognostications, have been so decidedly and wildly incorrect: Boo Weekley in 2013 (missed cut), Bill Haas in 2014 (T35) and Phil Mickelson in 2015 (missed cut). My ridiculously complicated and relatively pointless statistical formula hasn't exactly helped, either. Nevertheless, several Excel spreadsheets later I am ready to release my choice to history.
This year's U.S. Open venue is rich with a history of excellence and despair. Oakmont prides itself on its brutish past and presence. When Angel Cabrera won in 2007, he played freakishly well and finished at 5-over. This is like winning the Olympic decathlon with a broken leg and a bad case of whooping cough. This week, the descriptions of Oakmont have taken on the sort of language usually reserved for cataclysmic spectacles that require their own made-up, name, like Snowpocalypse or Mt. Midoriyama.
But this year's U.S. Open is rich with another quality I find appealing: Obscurity. Which in its own way is a kind of despair. The field is replete with players who barely have standing in the world of professional golf, unless you consider "standing" to be what Roy McAvoy had in Tin Cup. More than half the participants teeing it up at Oakmont on Thursday have a world ranking outside the top 100, 53 of those are not currently in the top 300 and a full 32 players either do not have a world ranking or are positioned outside the top 1,000 players in pro golf. In a way, no different than you and me.
The collection of no-names, not-yets and never-gonna-bes that make up the bulk of this year's U.S. Open are some of its best stories. You can have your pre-race, media center favorites like Jordan, Jason, Rory, Rickie and Bubba. I prefer the overlooked and enigmatic, the washed away detritus or unformed golfing zygotes lingering in the corners of professional golf. Stories like those of Thitiphun Chuayprakong (No. 375), who won a trophy with a tiger on it earlier this year in Bangladesh and gained a spot in this year's U.S. Open thanks to the withdrawal of a different Tiger; or Jason Allred (No. 754), a U.S. Junior champion from the (Bill) Clinton years who is one of 27 players to make it to Oakmont by navigating both local and sectional qualifying; or Gregor Main (No. 1,714), whose fourth best career finish, according to the Official World Golf Ranking website, is a missed cut.
But as much as I love those stories, even I know those guys and their kind aren't winning a U.S. Open.
It takes a proven winner, a multiple major champion, to survive the mammoth test being presented by Oakmont and its punishing rough and crazy fast greens (cue one of the endless stream of Twitter and Instagram videos of balls buried in Oakmont's thick grass or rolling off the back or front of Oakmont's marble-like putting surfaces). But in the spirit of obscurity, I will choose a lesser known hero, perhaps the most overlooked or otherwise forgettable two-time U.S. Open champ ever.
I tied my statistical formula to elements I believe might be crucial to success at Oakmont, which from what I can gather by watching Golf Channel's Live From the U.S. Open all night long will require the eventual champion to either develop superpowers, cure the Zika virus, invent a religion or all three. And not content to rely on standard statistics, I chose the more obscure, thanks to the PGA Tour's ShotLink system, which breaks down performance into categories so specific it makes eHarmony look like drunk dialing. Under driving accuracy, I chose "distance from the center of the fairway." Around the green, I chose "scrambling from the rough." For putting, it was "three-putt avoidance from distances greater than 25 feet." Finally, for scoring, I went with "bogey avoidance." It seems like a perfect recipe for Oakmont. I weighted the data and determined the average. (In the case of players who did not have ShotLink data, I opted for the statistics on their respective tours that were most similar to these).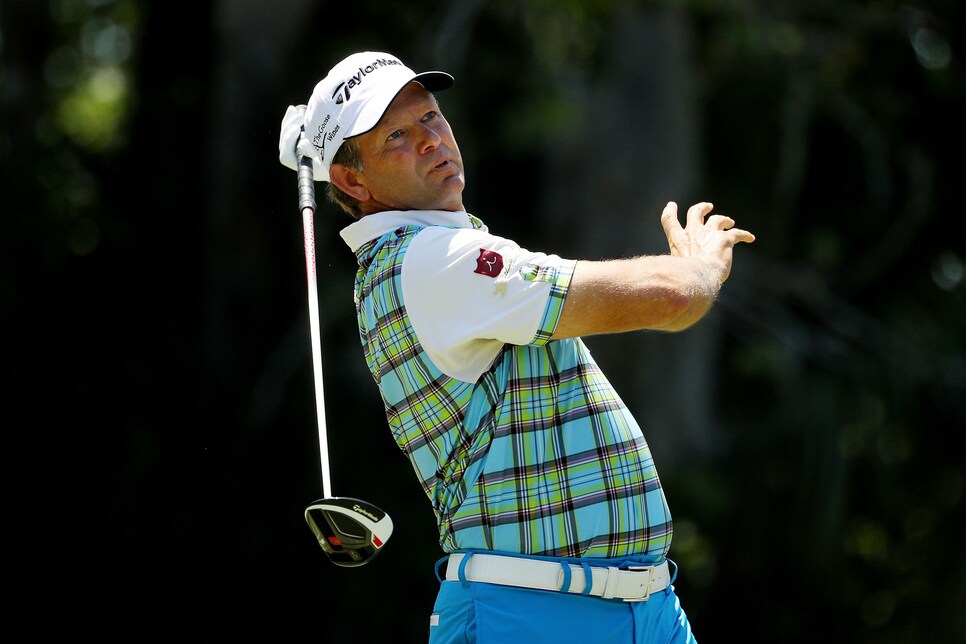 Mike Ehrmann/Getty Images
Thus, Retief Goosen, whose heart rate of approximately 12 is just ideal for a venue as vicious as Oakmont, is my choice to win the U.S. Open. Retief, which I believe is Afrikaans for "I've been struck by lightning that burned my clothes off, so, yeah, this rough is, uhh, not that big a deal," is more obscure than his name. He at the very least would give Ralph Guldahl and Alex Smith a run for their money as historically overlooked two-time U.S. Open winners.
But Goosen's unflappability and nervy putting amid nearly unplayable conditions were hallmarks of his victories at Southern Hills (2001) and Shinnecock Hills (2004), and it could be just what's required again. Might be why the USGA granted him an exemption this year, reminiscent of another tough-as-nails, resilient veteran that got an exemption back in 1990 and went on to win his third U.S. Open.
Plus, like Hale Irwin a generation ago, Goosen is playing well enough to make you wonder, specifically when it comes to my statistical formula. He is ranked in the top 12 in both average distance from the center of the fairway and three-putt avoidance. Sure it's been a decade of despair and self-doubt since he won a U.S. Open. Sure, the last time he came close at a U.S. Open he shot a final-round 81 (Pinehurst, 2005). Sure, he's on the backside of a career whose last victory came in a tournament named for a kind of glasses that get darker the more light you thrust at them.
But then that seems just about right. In the end, he's No. 1 in my book in the only U.S. Open qualifying stats that matter: surviving despair and rising from obscurity. I'm pretty sure those are the qualities Oakmont will demand, a sort of hopeful bad-assery. But then that's really what a prediction is, isn't it?