The Loop
My Trip To Tahoe, Day 1: Edgewood
Fifteen years after looping for Mike Shanahan at the 1995 celebrity event at Edgewood, I've come back to report a travel story about Lake Tahoe.
Before I got to all of the golf, I had to catch the end of the World Cup on Sunday morning. I landed in Reno and jumped into a sports bar to watch the final.
Good game. All a bit defensive--both teams not wanting to blow it. Thankfully there was a legit goal to win it. The soccer haters would've feasted (again) if it was a bad call and/or it ended on penalty kicks. Rightfully so on both counts. I'm looking forward to a few rule changes, better use of technology and four more years for the U.S. to develop better players. Not necessarily better athletes, we have enough of those, we need better tacticians.
After the game I sped to Edgewood for the first of six rounds in four days.
Edgewood is a George Fazio design (1968) and Tom (his nephew) has made some changes. I played the blue tees (6,878 yards). You're at a little over 6,000 feet, so you gain roughly 10 yards due to the elevation. The golf index was pinned down at perfect (high 70s, slight breeze). And I was racing against time to get the round in. Now I'm in a race to post this entry because I have Clear Creek and Timilick today.
Here's the first hole at Edgewood. Can't beat the backdrop: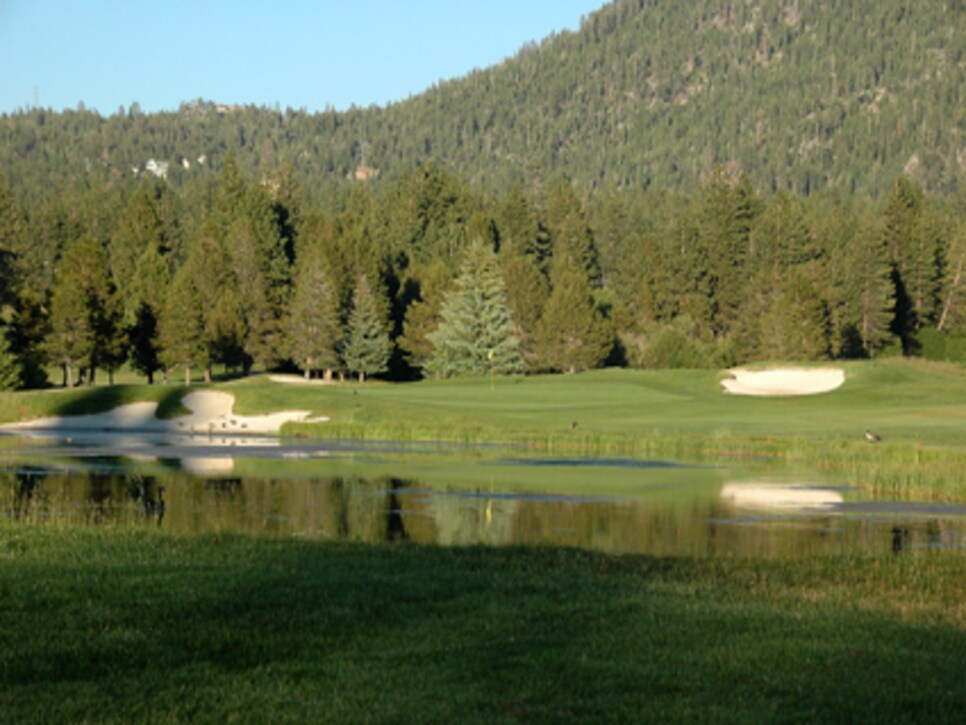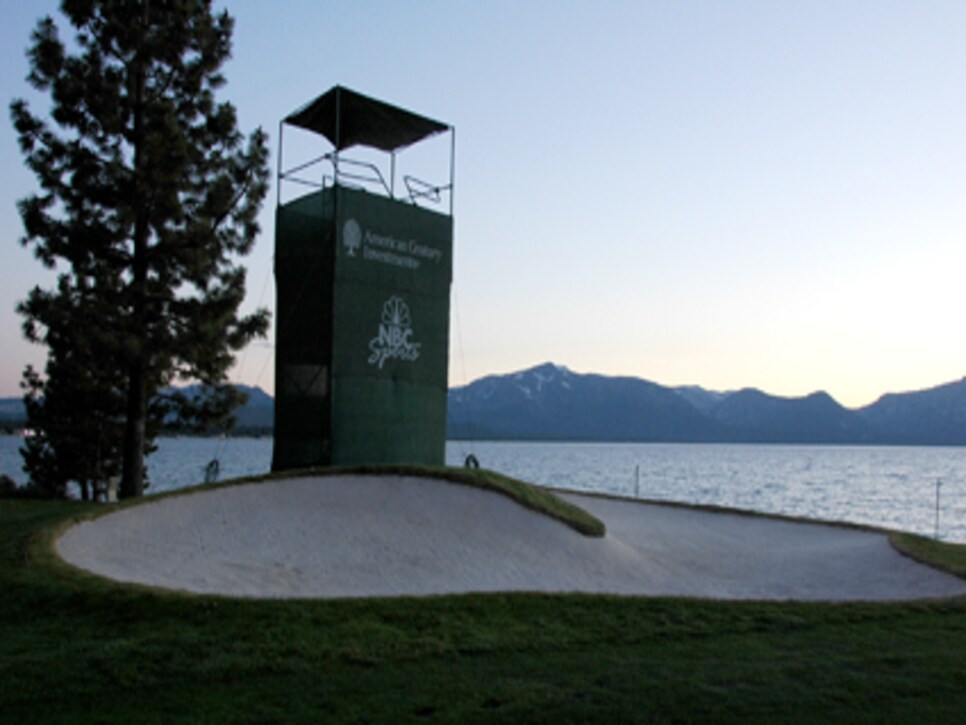 As for the course, there's not much to dislike about Edgewood, except for maybe the fact that only three holes are along the lake (you can't help but wish there were a lot more). My favorite hole, by far, is 16 (547 yards).
The late afternoon sun can affect your view through the trees and down to the water, but it's still a spectacular scene: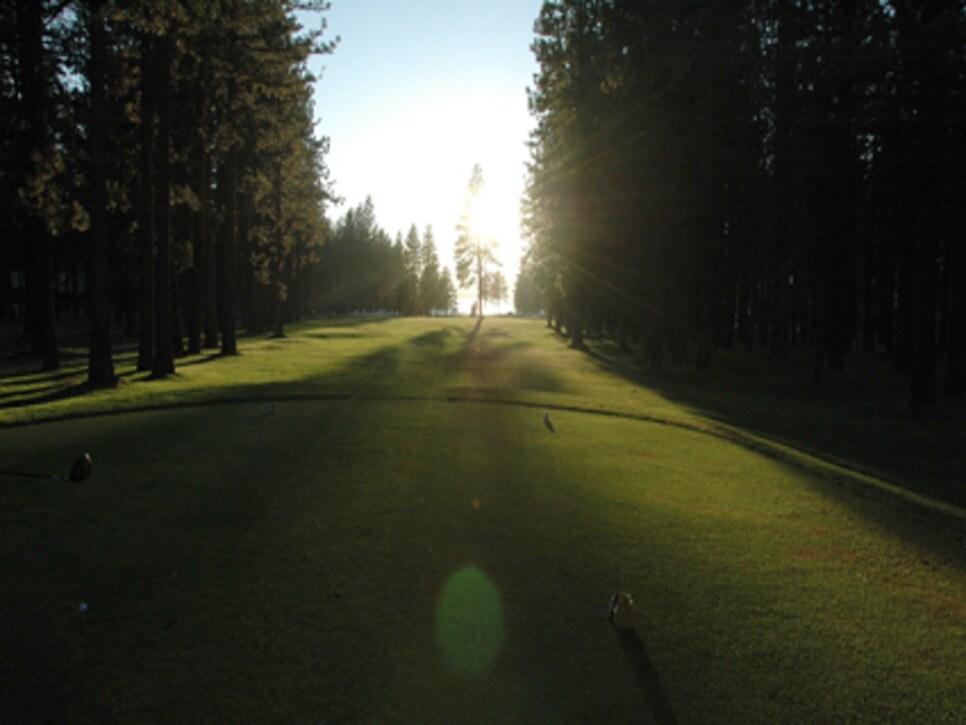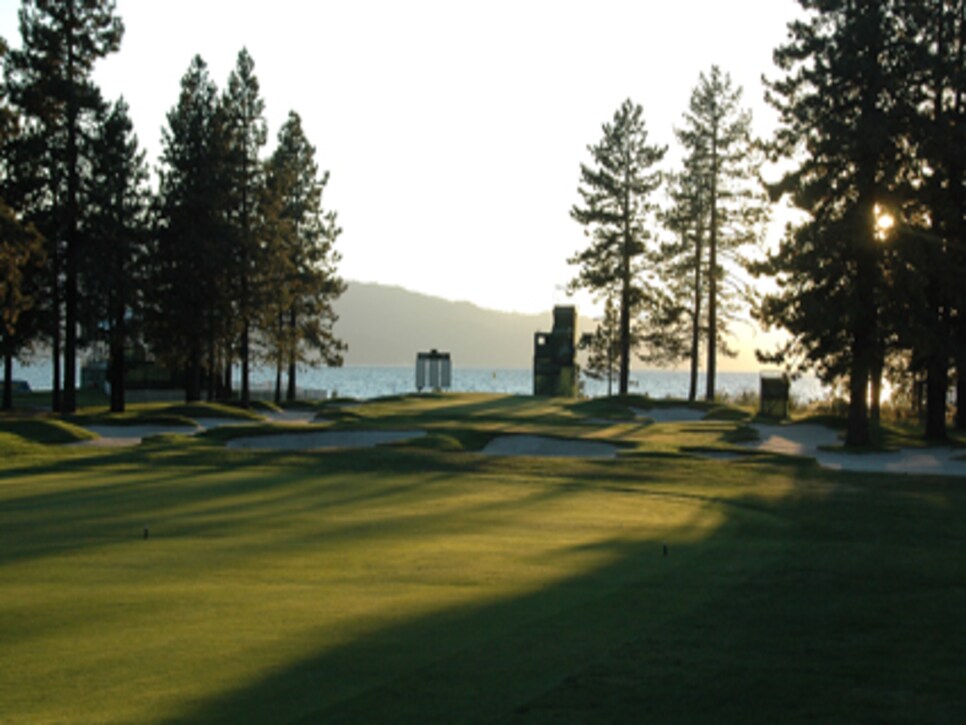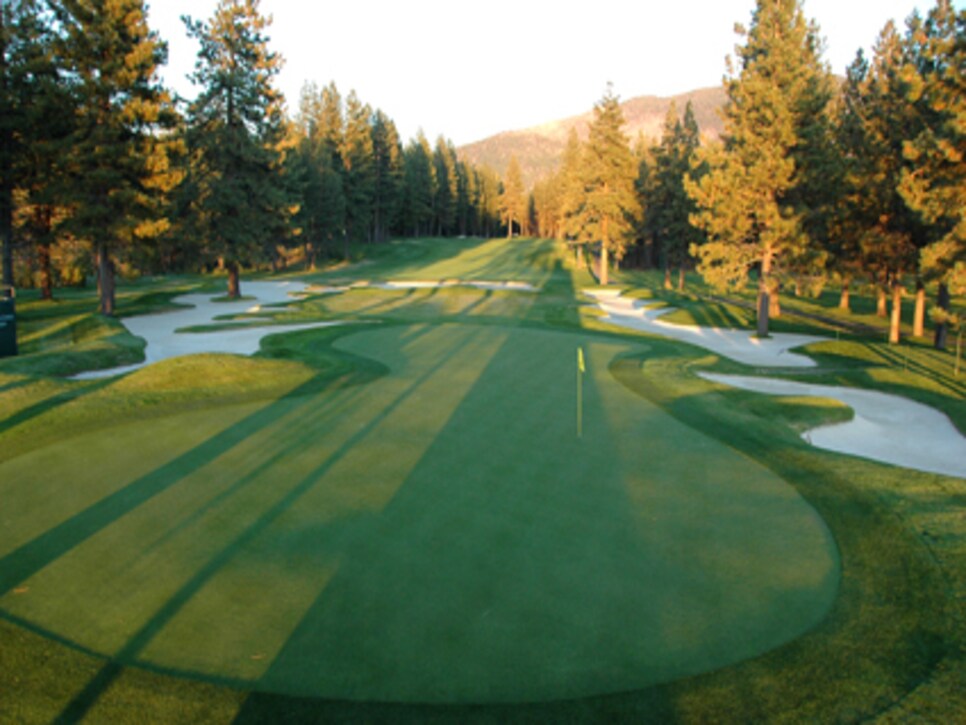 I had just enough light to play 17 and 18: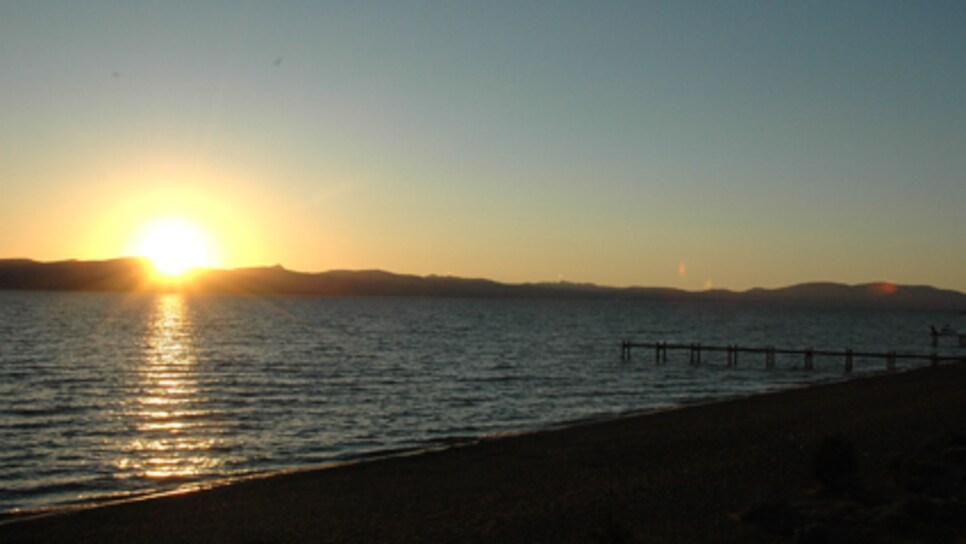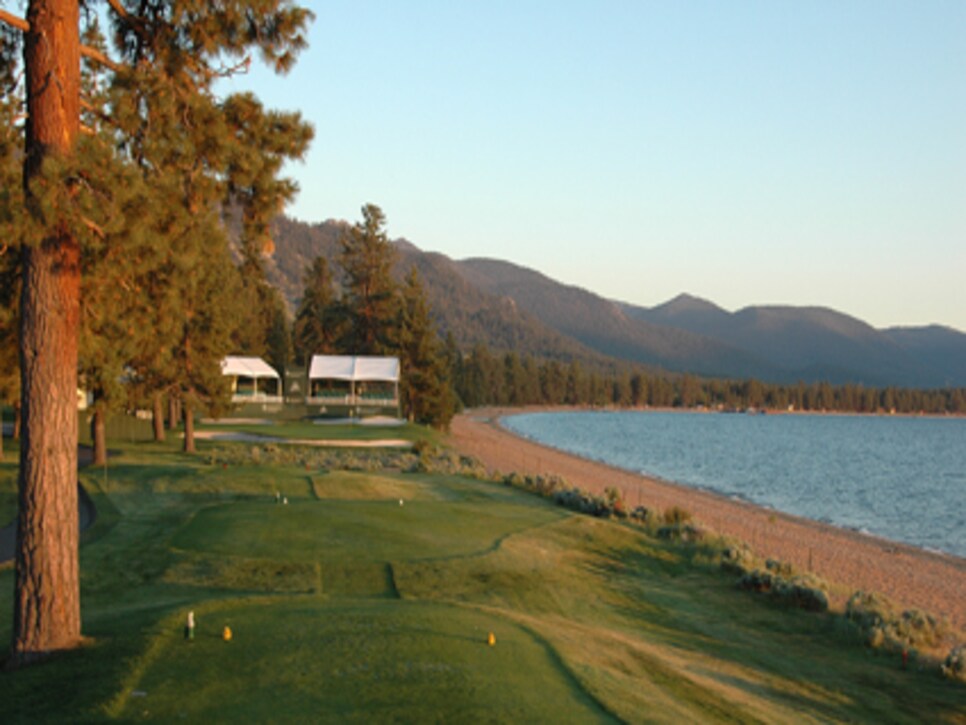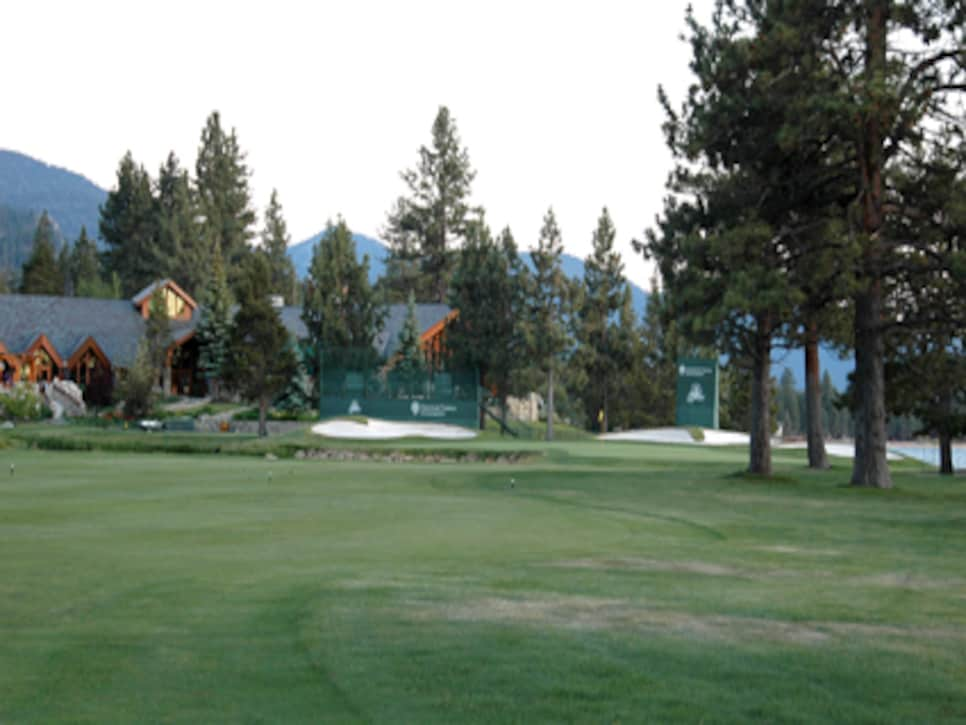 Anyway, Edgewood is a blast. The rates, given the setting and the summer weather up here, are what I consider reasonable: