The Loop
My Top 5 "Affordable" Golf Hotels In The Country
What is affordable? That's a sliding scale, obviously. But based on what I've seen and where I've been in the past two years, these places give good lodging, service, golf and great value.
No. 5--Legends Golf & Resort in Myrtle Beach, SC. There are three good courses on site and Legends is affiliated with two more, including the Heritage Club, which is one of the best on The Grand Strand. The Legends features a massive driving range and a buddies trip fits nicely with the villas (they sleep at least four). Best deal: March 18-June 9, get three nights, three rounds of golf, a buffet breakfast, cart fees, range balls and they throw in a drink ticket for $477 per person. (That's a total, not per night.) Look for the May issue of Golf Digest featuring a complete breakdown of golf, lodging and a lot more about all Myrtle Beach has to offer the avid golfer.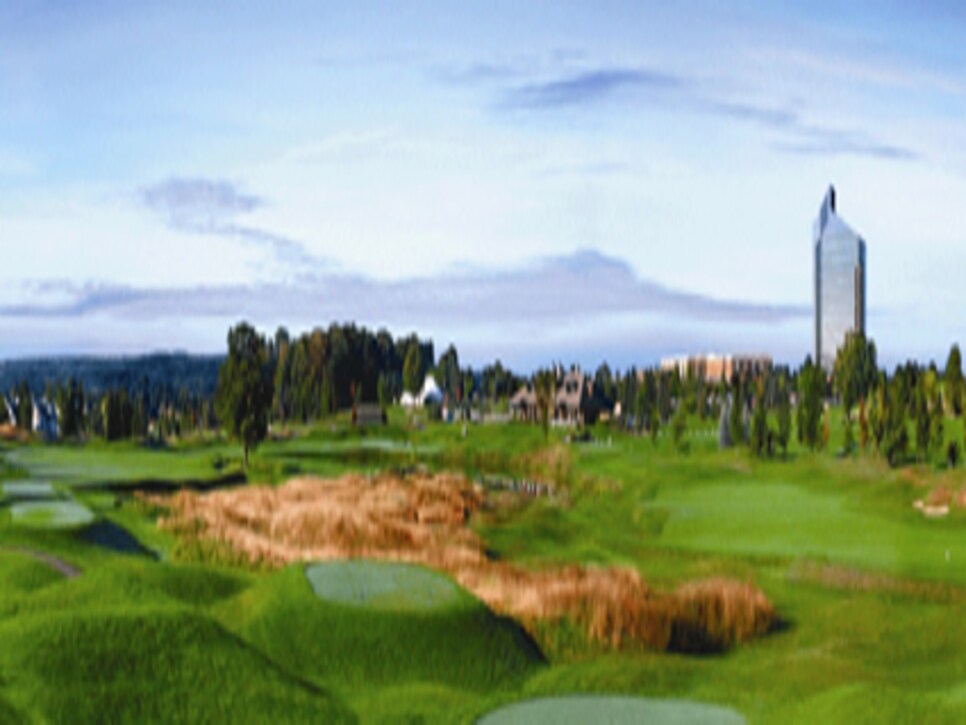 No. 3--Madden's on Gull Lake in Brainerd, MN. I love this place, not only because of the Classic course, but I had a townhouse right on the lake and listening to the accents of the natives never gets old. Look up Walleye Dan when you're in town, he helped me catch a largemouth bass. Best deal (based on double occupancy): "Play It All Golf Package" from April 19-June 26 is one night, two rounds on any of Madden's three and a half courses for $215 per person. Here's a link to my story about Minnesota.
No. 2--Barton Creek Resort and Spa in Austin, TX. I Ambushed there a few months ago and I couldn't believe the deal those guys were getting. The resort is so nice it hardly looks or feels "affordable." There are two Fazio courses that get a lot of publicity, but they also have a Crenshaw and a Palmer, which aren't bad either. And be sure to take advantage of the shuttle service to downtown Austin for a slab of beef and some live music. Best deal (based on double occupancy): "Guys Golf Getaway" is $351 per person on weekends for the month of April and the first two weeks of June (prices go down for the month of May). The package includes lodging, breakfast, unlimited golf on any of the four courses, cart fee, range balls and day of arrival golf at twilight rate ($84-$135 on weekends, prices vary depending on the course). Here's a link to my Ambush in Austin.