The Loop
My super-compact new pushcart
So many members of the Sunday Morning Group showed up recently that we had to use almost all our numbered poker chips when we picked teams.

A possible explanation for the crowd is that it was Crappy Chinese Wristwatch Day. Hacker (real name) has discovered that you can buy crappy Chinese wristwatches online for $3 each, including shipping from China and "customs," and he can't stop ordering them so he has begun giving them away as supplemental prizes to the guys who win our regular Sunday game. Mike A., so far, has won three.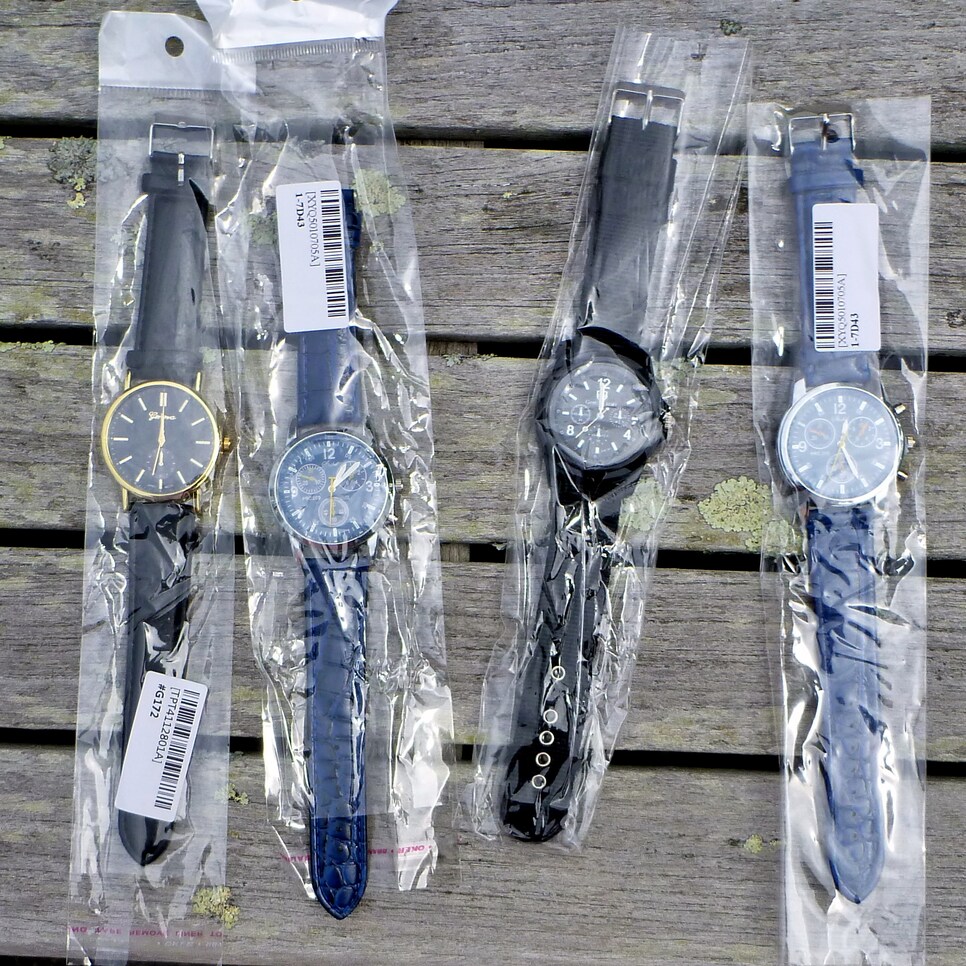 I didn't win a watch on Sunday, but I was able to show off my tattoo.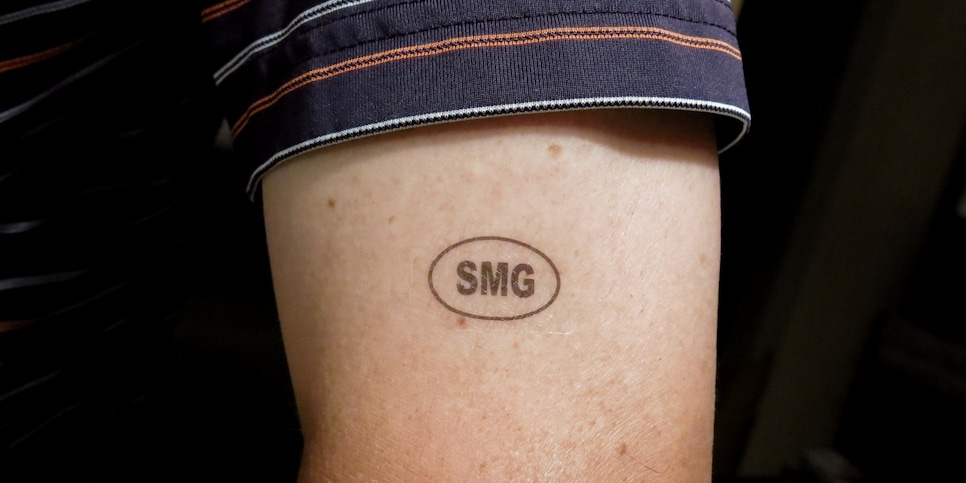 To be perfectly honest, it's a fake tattoo. But don't you think that, if we hired a real tattoo artist to come to the men's member-guest next year, pretty many guys would decide to get a real SMG tattoo, as long as it was free and they were drunk?
Crappy Chinese Wristwatch Day was also the first day I used my new pushcart, a Big Max Blade+.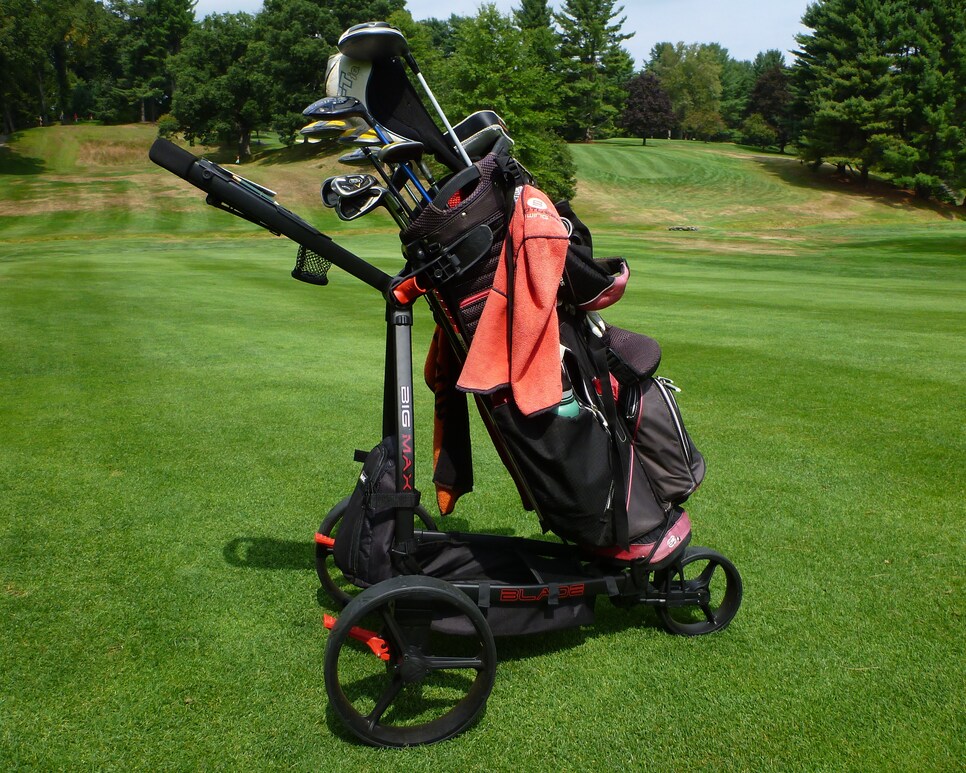 You can tell the company is European, because they call it a trolley instead of a pushcart. The Blade+ has various awesome features, of which the awesomest is that it folds down to virtually the size of a briefcase.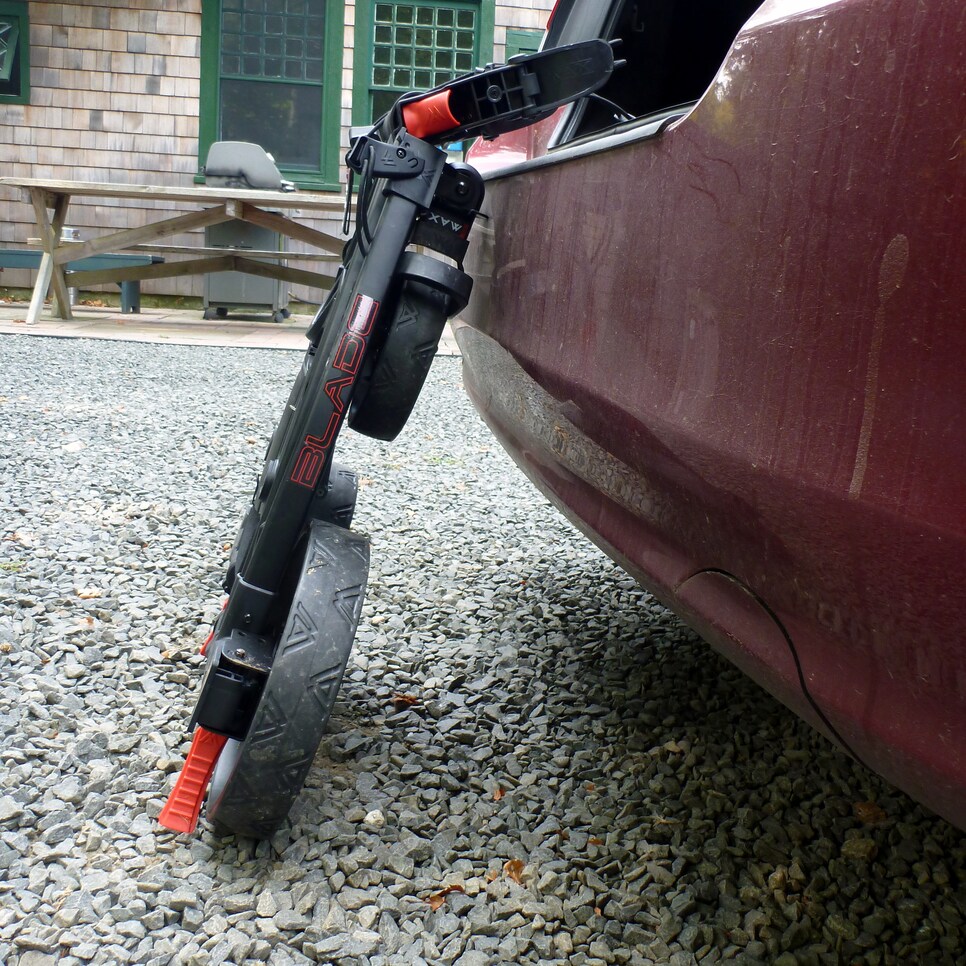 I also have a Clicgear pushcart, and I love it, too. But getting both it and my golf bag into the trunk of my car requires careful arranging and doesn't leave much room for my other golf stuff, which I therefore have to cram into the backseat and which causes me to think I should have bought a station wagon or possibly a panel truck instead of a sedan. But I was able to fit my Blade+ into my trunk on top of my Clicgear pushcart and my golf bag. Sliding it in was like sliding a piece of bread into a toaster.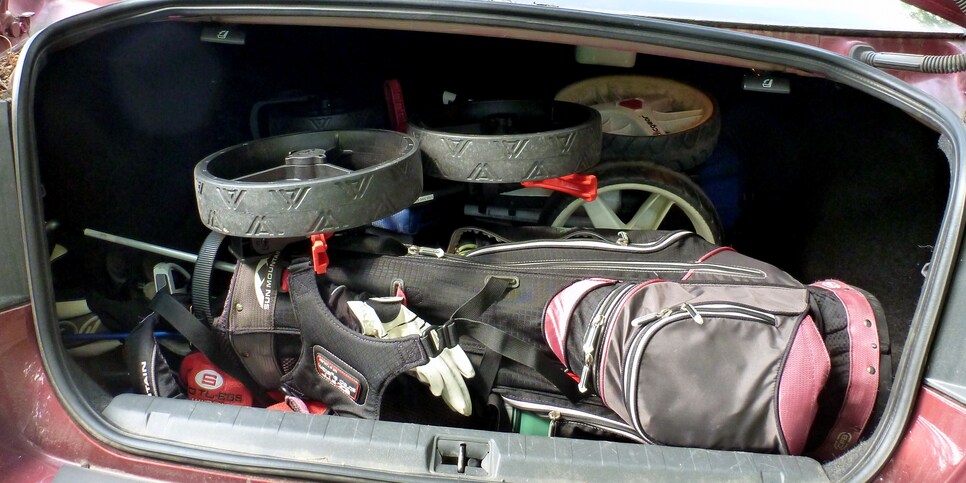 I've also got some excellent Big Max accessories, including a strap-on cooler bag: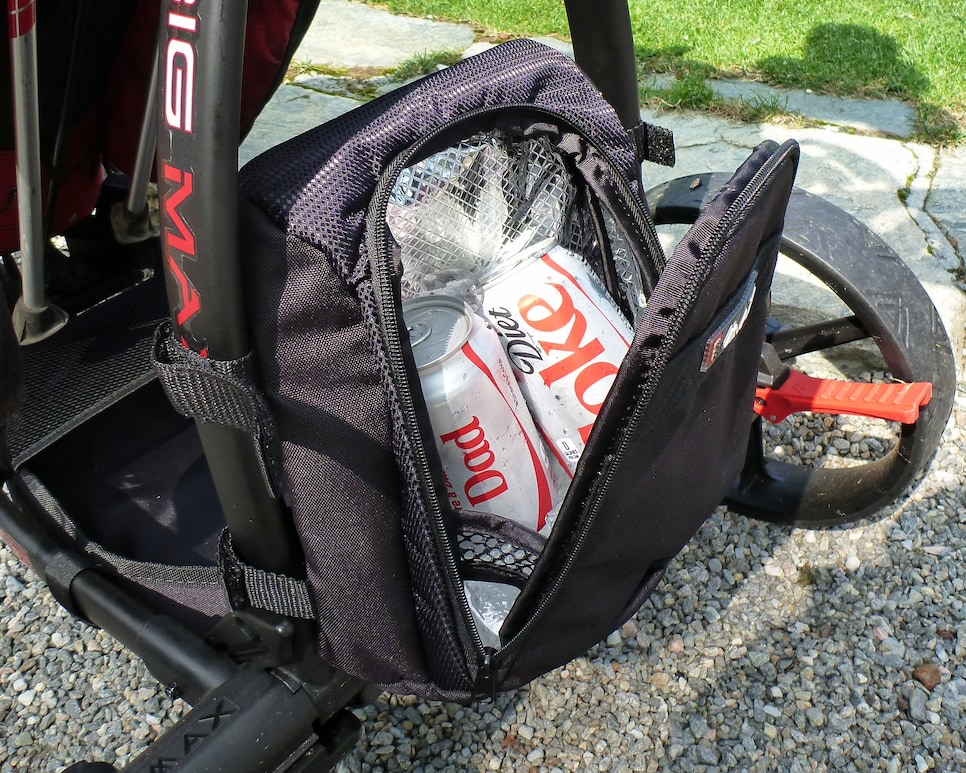 It drips a little, so if you use your pushcart inside your house you shouldn't fill the cooler bag with ice, the way I do on the golf course. I've also got a Big Max storage basket, which straps onto the bottom part of the pushcart, between the wheels. It's a good place to stash your custom-embroidered Jagermeister sweatshirt and the putter headcover you're always losing.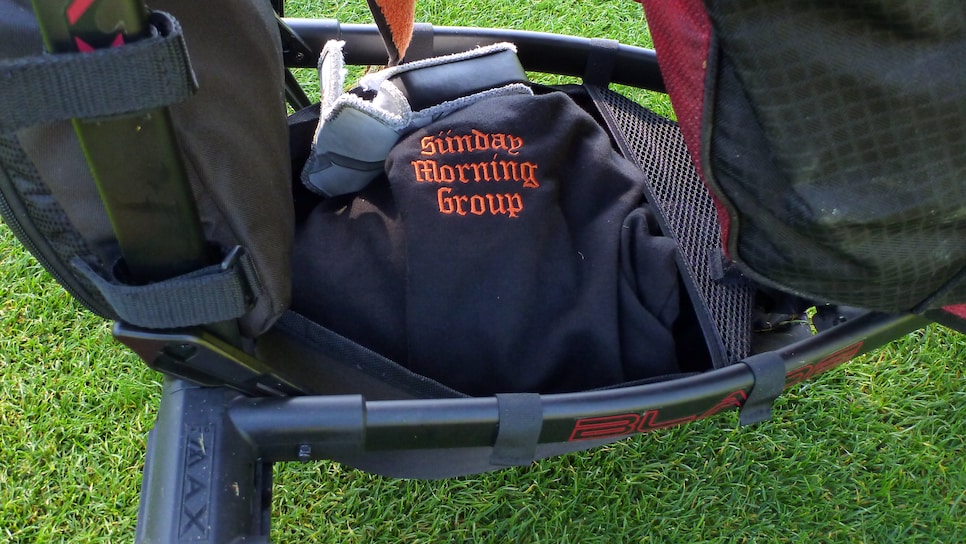 More about pushcarts soon.