The Loop
My Instagram tour of golf in the Bay Area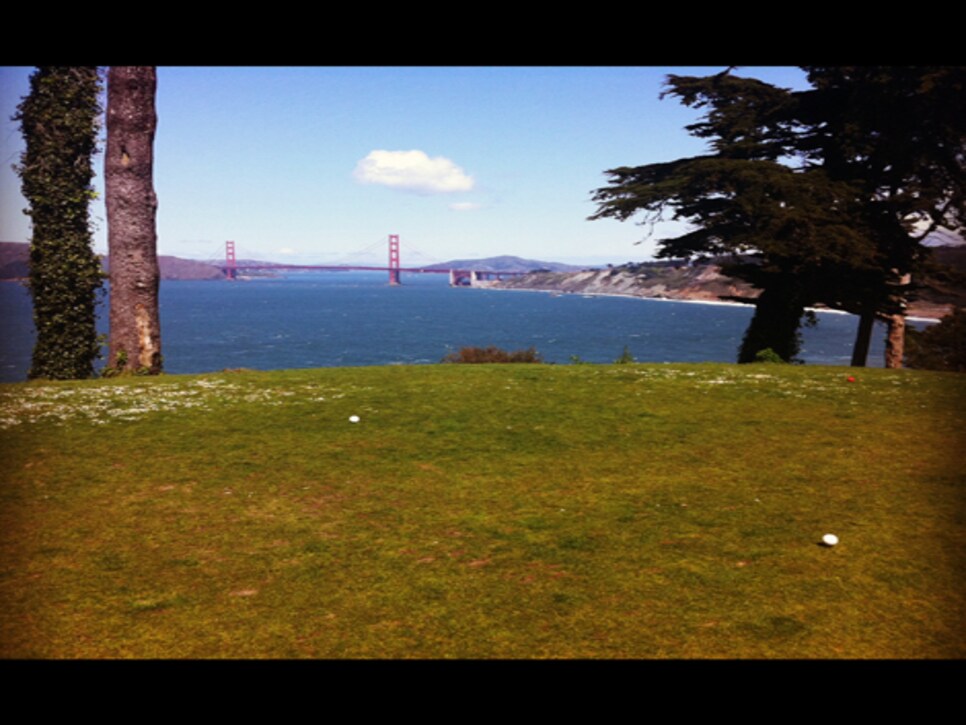 In March I came to San Francisco to report a travel story for the June Issue of Golf Digest . I played Harding Park, Presidio, Lincoln Park (pictured), Sharp Park in Pacifica and Pasatiempo in Santa Cruz. I also accepted invites to play San Francisco Golf Club and the Lake course at Olympic. In a brief career of taking trips to play great golf, this will forever be one of my favorites.
As I pulled into the Olympic Club, on a crisp spring morning, I was flooded with memories of Christmas as a kid.
Every year, after a feverish session of unwrapping gifts in Santa Rosa, the family would load up in the forest-green boat (a Cadillac), and we'd head down for dinner with a gaggle of Ginellas at one of the great clubs in "the City." We sat at a table longer than the Lake course's first fairway, and I used to slide under it, crawl the length of it, pop out at the end of it and surprise my grandmother, who was holding court.
My grandparents were social members at Olympic Club, and it's where my father (then 23) proposed to my mother (19). Now, 54 years later, my father has asked me to take a look around for his original wedding ring, which he lost after he popped it into his golf bag on the 10th tee.
Albeit beautiful, and in a scenic setting, I didn't like playing Olympic's Lake course. It's too hard for the average avid golfer. Truly, it's a track built to test the best. But I can't help but love the club. The Cliffs course is one of the best par-3 courses in the country. I didn't play the Ocean course, but I'm told most members prefer it to the Lake. The burgers at the turn are legendary, and the locker room drips with history.
You might've already seen some of the images in the following slide show as I was tweeting and Instagramming from the road and from all of the courses I played on that trip, but if not, here's another look at a place I used to call home. To be back from New York, discovering all that once I took for granted, felt like, well, a kid at Christmas.