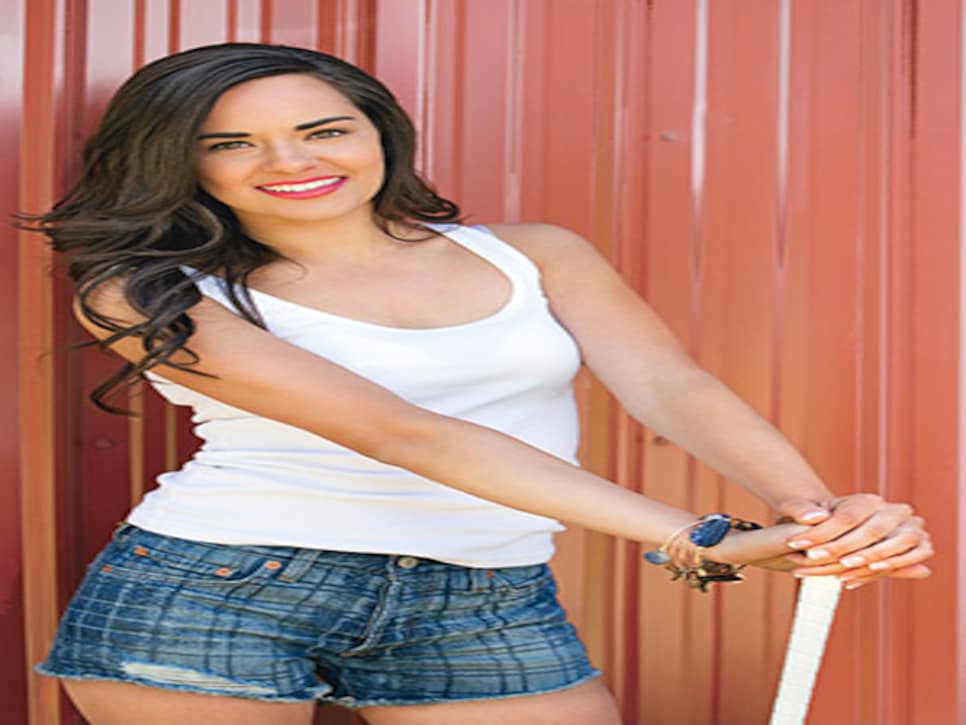 Photographed at her parents' barn in Lumberton, Miss.
I love being outside. This might seem funny coming from someone who also loves being in the kitchen, but it's true. And I like golf because it gives me something fun to do with my dad. He was diagnosed with a neuromuscular disease and, though he's gotten a lot better, we switched from playing tennis to golf. I also play with my great uncle, Marvin. He was with me the first time I played an 18-hole round, at Timberton Golf Club
, in Hattiesburg, Miss. On the par-3 fourth, I was so worried about having to hit the ball over the water in front of the green that I didn't realize how close I came to making a hole-in-one. My uncle just shook his head. My other claim to fame is swinging so hard on the range one time that the head of my club snapped off and went flying. All the guys were looking at me. I'm strong, what can I say? Golf is a mind game, and I use that approach in cooking competitions. When I won "MasterChef," I dropped my chicken dish during the competition and had to cook another one in seven minutes. Golf's hard, but that's pressure.
At 22, Miller became a celebrity when she won the cooking show "MasterChef" on FOX. Now 26, she makes appearances around the country, sharing her culinary skills—including at the Tim Tebow Foundation Celebrity Golf Classic. Miller's father, John, is a former high school golf coach, and she played college tennis at Pearl River Community College.