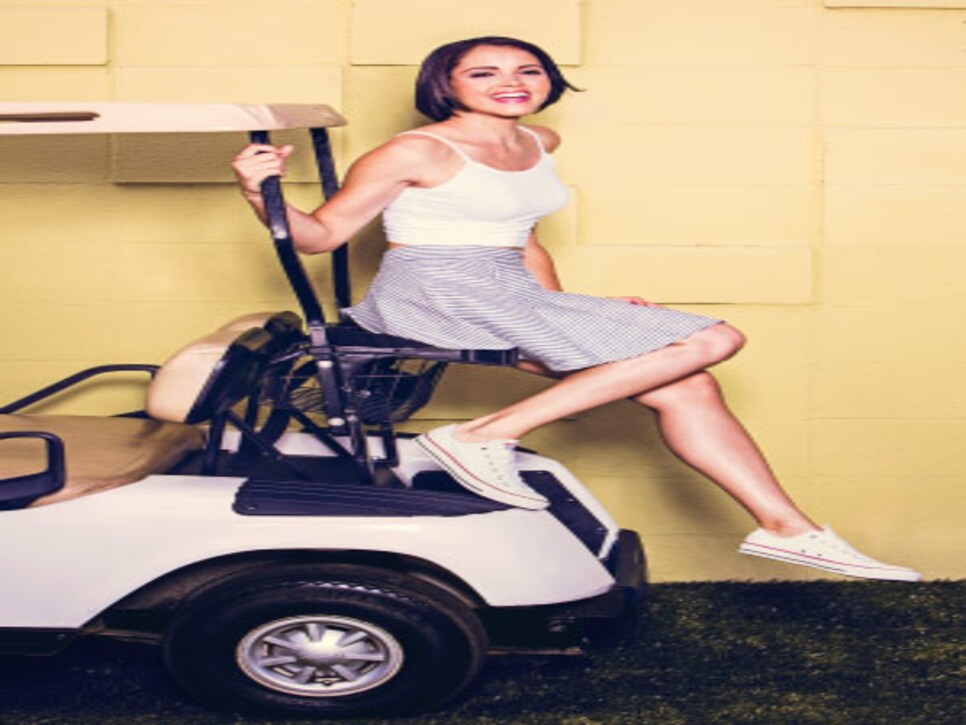 "My father-in-law calls me a natural at golf. There's nothing better to me."
About a year before I got married, my soon-to-be father-in-law, Steve Leslie, invited me to play golf. He plays all the time, but I had only been playing for a couple of years so I was a little nervous about it. I learned how to swing while working as an office manager at Ipswich (Mass.) Country Club, but I never seemed to hit the ball solidly or very far.
So now we're on the course and he's giving me all kinds of tips like keeping my knees bent and my eyes on the ball. Some people don't like to get pointers when they're playing, but there was something really nurturing about it. He never had a daughter and I never really had a father so we clicked, and it helped me relax. Next thing I know, I'm making the perfect swing and the ball is going where I want it to. It was the first time I actually felt what it was like to hit good shots—I was hooked. And after that day, he was, too. I'd be shocked if he didn't tell my husband, "Matt, you have to go marry this girl."
The 34-year-old from Methuen, Mass., is the face of the Oxygen Network, appearing on many of its programs. She lives in Los Angeles and has been on Tyler Perry's "House of Payne" and MTV's "Total Request Live." Her golf claim to fame? "At a pro-am, Andy Garcia once told me 'Nice shot,' after seeing me hit one out of the rough. Now that's pretty cool."