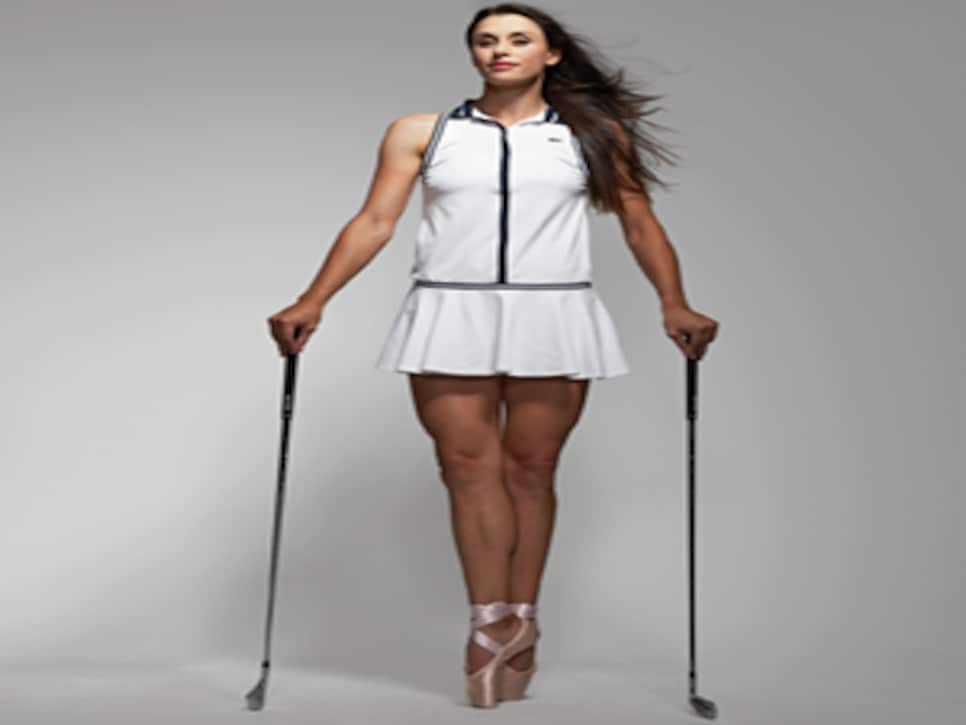 "You only break par for the first time once."
It's funny what sticks in your mind when it comes to golf memories. For me, it was the first time I broke par for 18 holes—not so much the round itself but how excited I was to call my dad to tell him what I did. Before I turned 12, I had no clue about golf. Like many girls in Russia, I mostly did ballet. I was a dancer first. But from my first swing, I was pretty good at golf, and it eventually ended my dancing career. It was my father who really pushed me hard to get better. I think he made me work harder than the other girls because he saw my potential and knew it would one day pay off.
The golf season in Russia is short, so unless you want to play in subzero temperatures—which I've done from time to time—you have to play most of your golf elsewhere. I spent a lot of time in Turkey and the Czech Republic practicing with the national team. That's when I broke par for the first time. I was 16 and was playing a practice round at the Karlovy Vary golf resort. I shot 71 on the par-72 course. Obviously I've had bigger successes, like winning my country's amateur championship twice and playing on the Ladies European Tour. I'm going to try to qualify for the LPGA Tour next year. If I do that, I'm sure it will be a great memory. But you only break par for the first time once.