The Loop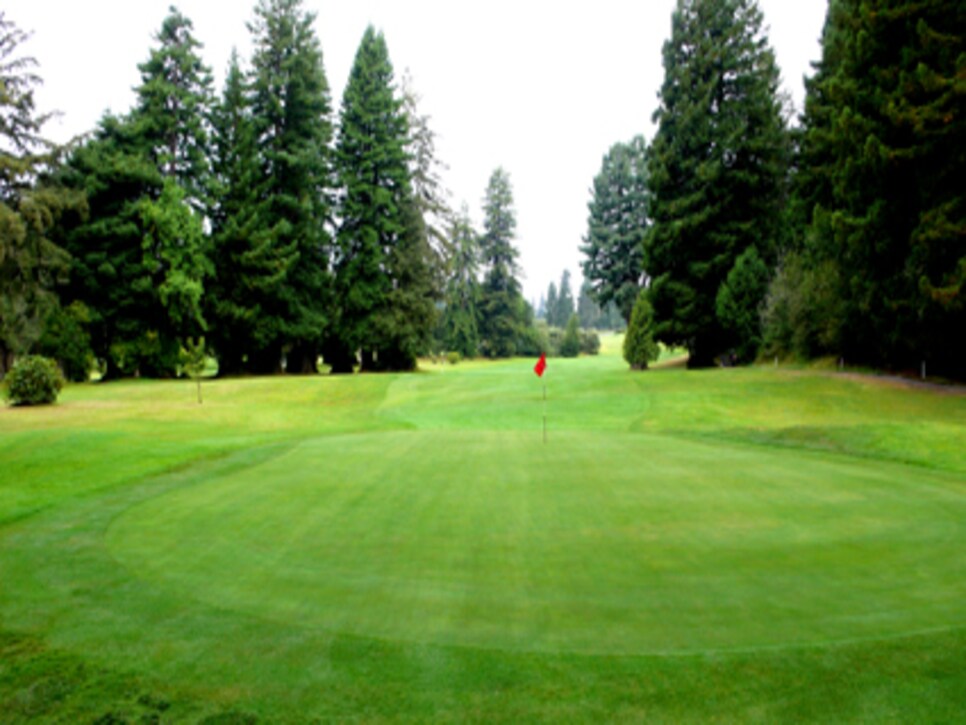 For more background on my buddies trip read the two previous posts below.
After a few rough practice rounds over the weekend, Monday was the first of two competitive rounds. My Uncle Tony's team played in the morning and struggled to a score of 12-under. They gave three shots back, which is never good. Uncle Tony's team won the whole thing two years ago, but in a one low gross and one low net per hole format, on Monday they were several shots off their normal first round pace. A quick glance at the scoreboard before my team teed off in the afternoon and we could tell that playing conditions were tough. Greens were faster than normal, the air was heavy and fairways were soft, so there wasn't a lot of roll.
Don't worry; you won't need a cart because I'm not going to take all 18, but my team was 15-under today for a score of 129, which is our best first round score by three shots. We have them, the field that is, right where we want 'em. We're four strokes off the lead and sit in sixth place out of 41 teams. Eddie, with his 17 handicap, and Tim, with his 16 handicap, were the stars of the squad. I shot 84 with two birdies and six pars but I was out of too many holes off the tee to feel good about my game. To win any tournament it's always about getting some putts to drop, and today just enough putts dropped for us that we had a blast out there. There were plenty of knuckle-bumps, high-fives and we chanted "Eddie! Eddie Eddie!" or "Team! Team! Team!" throughout the round.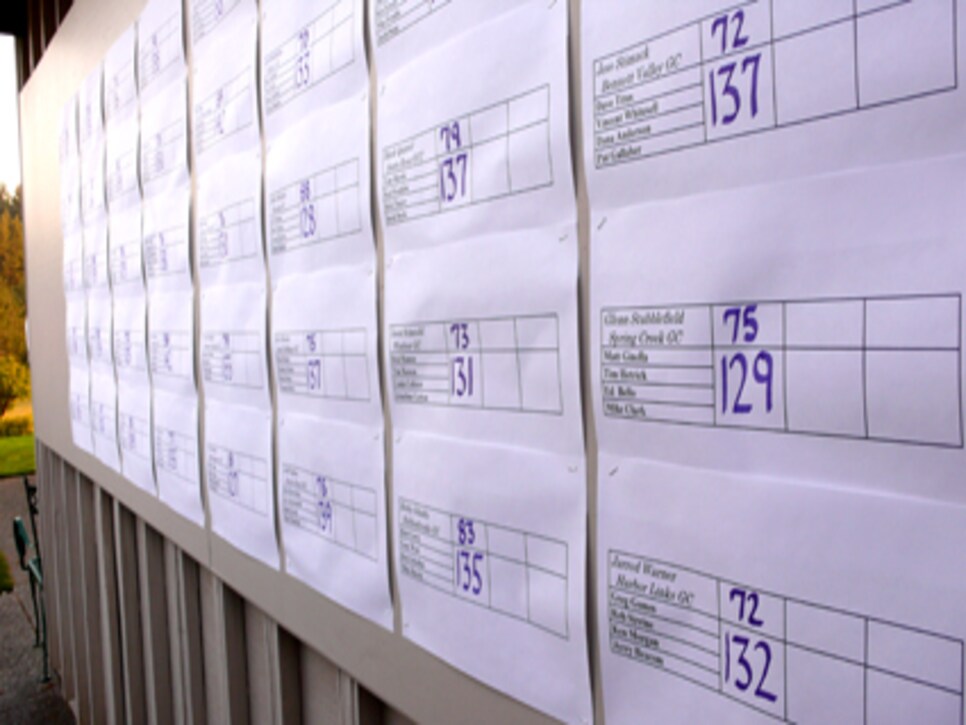 Of the 41 pros who played today at Baywood, 17 of them didn't break 80 and 25 of them shot higher than a 75. The low pro so far is Charlie Gibson, a four-time champ, who shot a 67. There aren't any big name pros but Rodney Wilson, the head pro at Harding Park (venue of the Presidents Cup next month) shot a 74.
So the stage is set for Tuesday. We tee off early and we start on the only hole where we gave a shot back on Monday--the 267-yard 17th hole--Bello and I were in the trees off the tee; Clark, Hetrick and Stubby had 80 yards in with sand wedges in their hand for their second shots and yet we all managed to make a bogey. The 17th green is shaped like a peanut shell and it's about the size of a nut. But I agree with what Hetrick said, "It's good to face our demons right out of the box."
Tomorrow Tim and I are driving five hours back to San Francisco immediately following our final round so that I can catch a flight back to New York on Wednesday morning. I'll post final results from my Baywood buddies trip on Wednesday afternoon. I know, I bet the suspense is killing you. But I will say, after ambushing and writing about so many of your trips for the magazine, it has been fun to share some of the characters and the details of one of mine. Thank you for your patience.