The Loop
MUST SEE: One-armed kid crushes ceremonial opening tee shot at Shriners Hospitals For Children Open
You might be familiar with Tommy Morrissey, the one-armed child golfer who has impressed everyone he's met -- including Tiger Woods -- with his passion for the game and a terrific swing. Earlier this week, the five-year-old took on Graeme McDowell, Billy Horschel and James Hahn in a one-armed golf contest. And won.
Then on Thursday morning, Morrissey, who is a patient of Shriners Hospital For Children in Philadelphia, got to hit the opening tee shot at the Shriners Hospitals For Children Open in Las Vegas. And boy, did the kid deliver. Check it out, because this, without a doubt, is the coolest thing you'll see all day.
Let's take a closer look. How about this full backswing? Tommy takes it more past parallel than John Daly!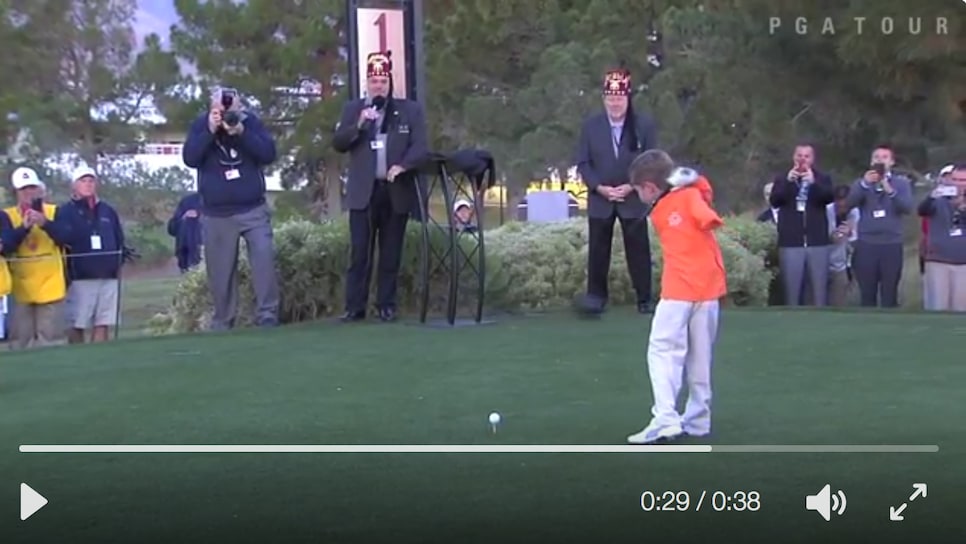 Then there's the perfect, balanced follow-through.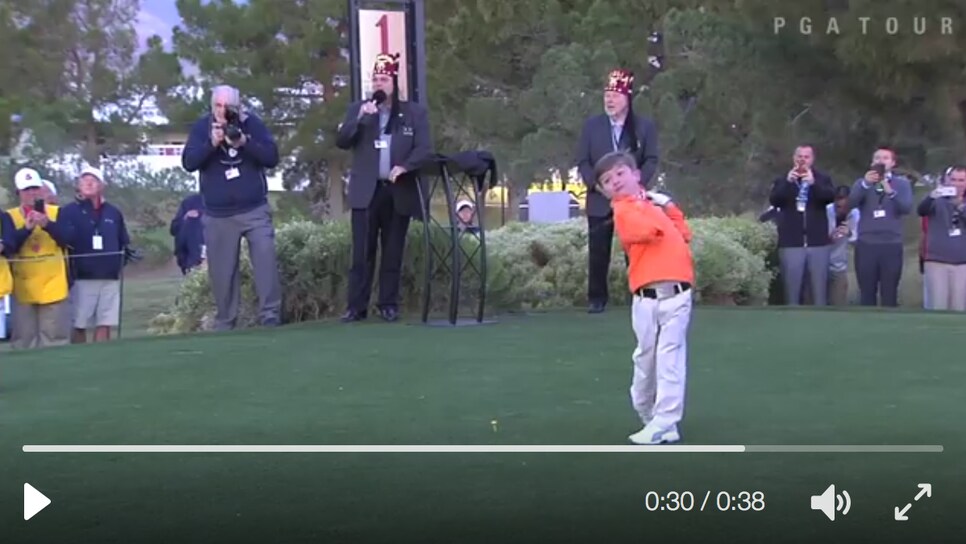 And finally, holding the pose for effect.