News
Muirfield begins to sort out the process of admitting its first female members
Photo By: Jeff J Mitchell
But what does that really mean? Talking to the assembled media, Fairweather intimated that any prospective female members will have to go through the same procedure as any man. "It is quite a complicated admissions process," he said.
Indeed, it is. But the signs are that things are moving along, at least if Catriona Matthew is to be believed. Speaking at Gleneagles, where it was announced that the Solheim Cup will be played in September 2019, the former Women's British Open champion intimated that she would "love to be a member" at Muirfield.
If that comes to pass, Matthew, who lives in North Berwick, less than 10 minutes from the famous East Lothian links, may have to enter through the "honorary" category. As things stand, no professional golfer is an ordinary member of the HCEG. In fact, only a few years ago, one member, Ted Innes-Kerr (son of the Duke of Roxburghe), had to resign from the club when he turned professional.
"I'm not sure if professionals can be members, but we are exploring the possibilities," said Matthew, eight times a Solheim Cup player and due to serve as an assistant to European skipper Annika Sorenstam in Des Moines later this year. "I've only played Muirfield a few times, but it is a great place to play and practice. And I'm sure my husband would love a few games there.
"Things are in motion, from what I hear locally. In the end, they are going to do things the right way. There won't be just a few token members. They are going to have a decent amount of women. And after that, women will be treated the same as men on the waiting list. Their normal process normally takes about five years."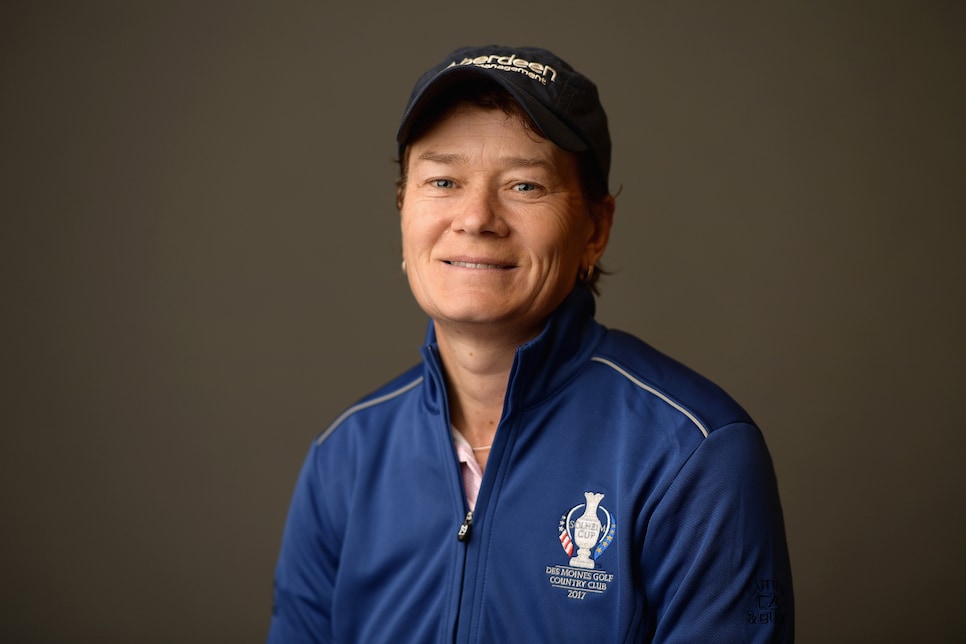 Matthew's sources are broadly correct. Here is how the system for membership has worked until now:
Any candidate first requires to be proposed by a current member, seconded by another and gather letters of support from five others. None of those seven members can be related to the candidate by blood or marriage.
Once that paperwork has been submitted, the (hopefully) future member's name is forwarded to the "candidates sub-committee." If the sub-committee then recommends acceptance to the club board, the candidate's name goes into "the pool" or waiting list that is published once each year. Interestingly, the date of entry into the pool is not necessarily directly related to the date of entry to the club. As Matthew pointed out, a variety of factors determine the length of a candidate's stay on the list. While the average waiting time is six to seven years, someone with an exceptional sporting record is likely to be (relatively) fast-tracked into membership. As a result, the HCEG membership contains a number of former Scottish rugby caps. Past Walker Cup players are also likely to be looked upon favorably.
No matter how good or bad a golfer candidates are, however, they will be expected to be "seen" about the club and course. Playing in member/guest events is encouraged, as is attendance at dinners where they can meet a variety of members. The idea is that every new member arrives "knowing the score" and will be regularly appear at the club or play the course.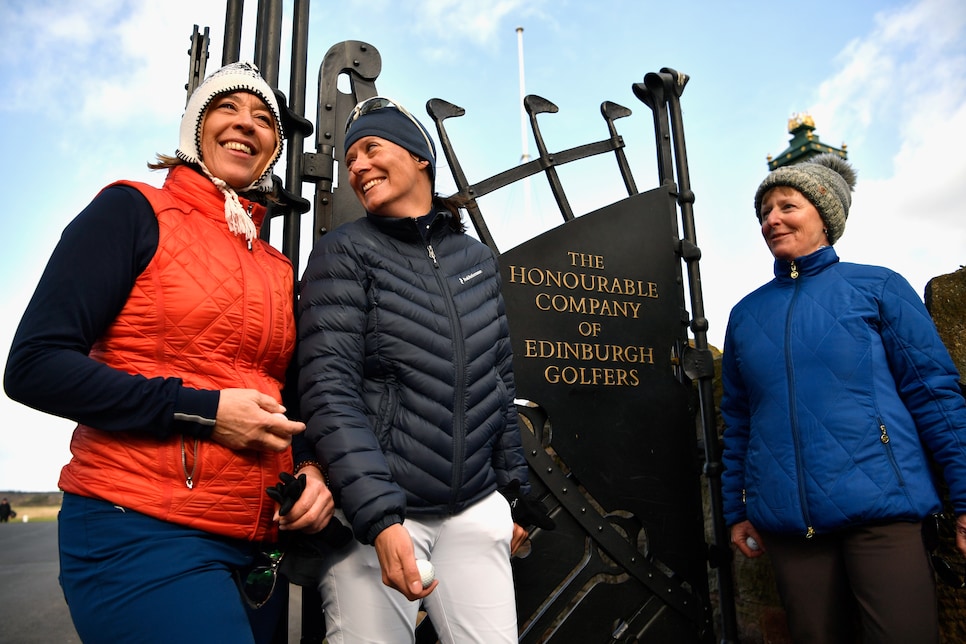 At the moment, the average age of the membership is 59, the annual fee is £1,300 and the only honorary member is a non-golfer, The Duke of Edinburgh (Queen Elizabeth's husband).
None of the above is out of the ordinary for a so-called top club in the British Isles. But, as Matthew also indicated, the process is going to be handled slightly differently going forward, at least in the short term.
As things stand, there are 600 members of the HCEG, but as a result of a recent resolution put to the club board, that number will rise to 625. All 25 will be women, with none being either the wife or partner of a current member. And the hope is that all 25 will be in place within five years—before the Open Championship makes its likely return to Muirfield in either 2022 or 2023—having been given preferential (although not unprecedented) treatment once they arrive in the pool. After that five-year period is up and the quota filled, any female candidate will be treated in exactly the same way as any man wishing to join.
How all of the above pans out remains to be seen. But, while their past record in the field of gender discrimination is hardly above criticism, the HCEG do seem to trying to figure out a more liberal future.