News
Msgr. Tom Hartman, one half of golf-loving"God Squad," dies at 69
Monsignor Thomas Hartman, one half of the dynamic "God Squad" that shared a deep affinity for golf, lost his long battle with Parkinson's disease on Tuesday. He was 69.
Hartman and his partner and close friend Rabbi Marc Gellman gained national attention for mixing their teachings about faith with humor and insight. They appeared together regularly in TV, radio, and print, and were frequent partners in charity golf outings.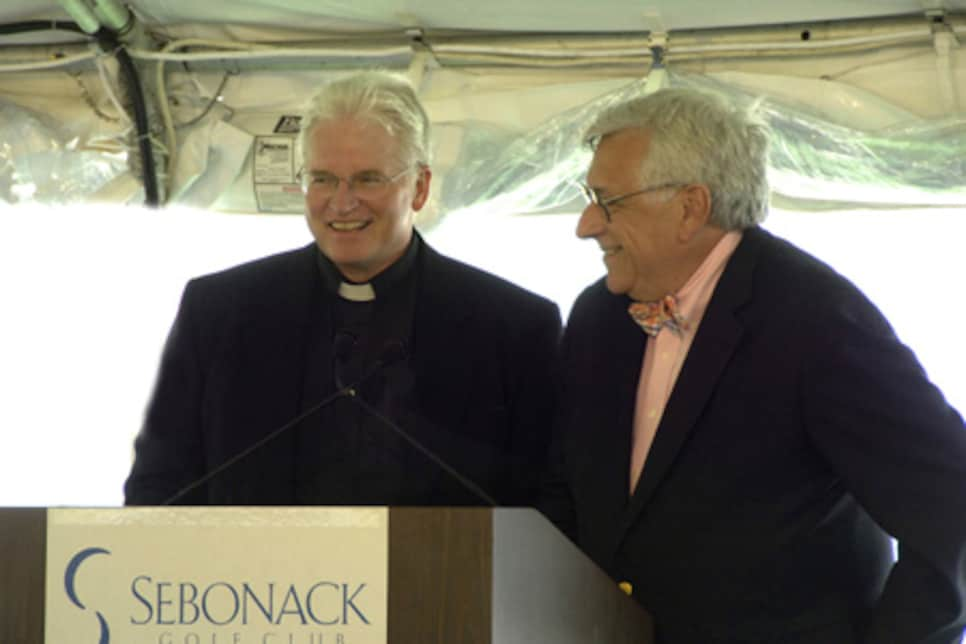 ''Because the golf and the charity season coincide,'' Gellman told the New York Times in 1997. ''You can't be in our business and not play golf. Tom's the better person. I'm the better golfer.''
The duo, based for years in Long Island, gave several memorable benedictions at the annual Metropolitan Golf Writers Association National Awards dinner, with Hartman often playing the role of straight man. Although he had gained national attention Hartman remained devoted to his parish and to causes for the poor and the ill.
"Knowing Tommy was like watching a diamond turn in the light," Gellman said in his eulogy. "Each of us was privileged to see one or another facet of his holy life reflected into the world to bedazzle us with its love and kindness, its compassion and generosity, its sacrifice and its secrets."