The Loop
Mr. Style Goes To Washington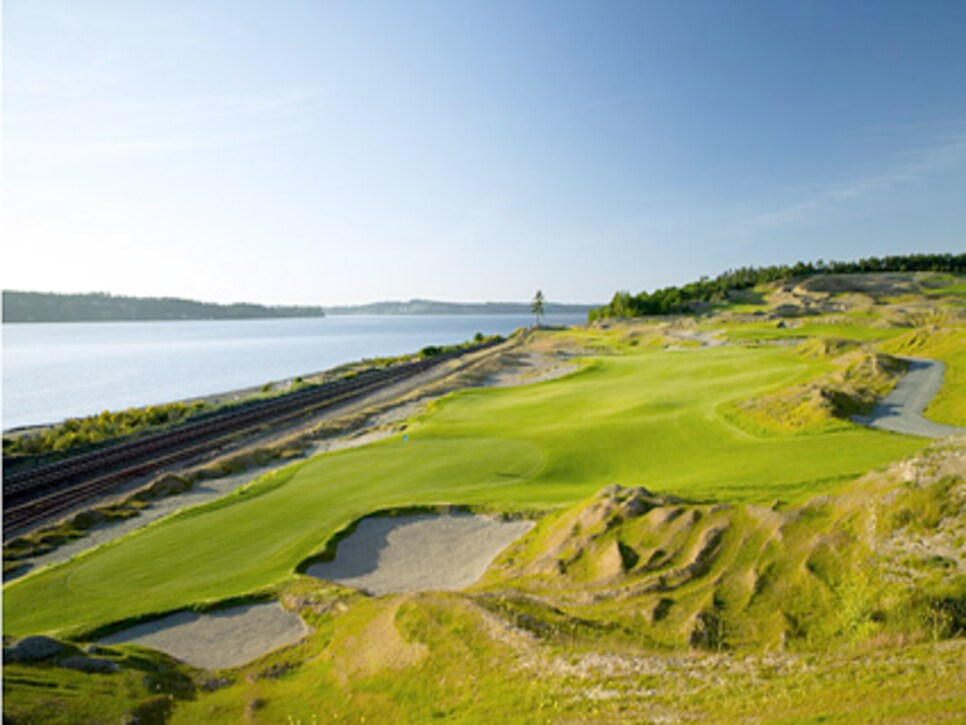 Hackel is everyone's favorite. The guy gets more invites to a member-guest than a beer man. Some might say he's a sand-baggin' 7; I'd say the guy can golf his ball (and if you're playing against him and you care about the contents of your wallet, leave it in your car). When Team Digest squares off against Team Golf World every year in the highly anticipated, mildly contested (Nick) Seitz Cup, Mr. Style owns the Angry Golfer. They frequently get paired against each other, and Hackel checks into Hotel (John) Hawkins quicker than he slips on a pair of his no-sock loafers.
Hackel's also revered by the game's greats--the likes of Woods, Els, Sorenstam and Palmer, to name a few. Hackel's in the office as much as I am, but when he's around, you know it. He works the halls like Dangerfield in the dining-room scene of "Caddyshack." If you're wearing something he appreciates, you might get a raspy-voiced, "Yeah, baby!" Wear something that lacks a clothing pulse and you might get, "G, whoever dressed you today should do jail time." Or, "G, fix the bulbs in your bathroom?" The sight of Mr. Style inspires our deepest and darkest fashion insecurities. When Jerry Tarde's around, we want to look busy. If Hackel's around, we want to look our best.
Upon hearing he was just back from Chambers Bay, I asked Sir Style to write up a trip report. Here's his review from University Place, Wash., just outside of Tacoma: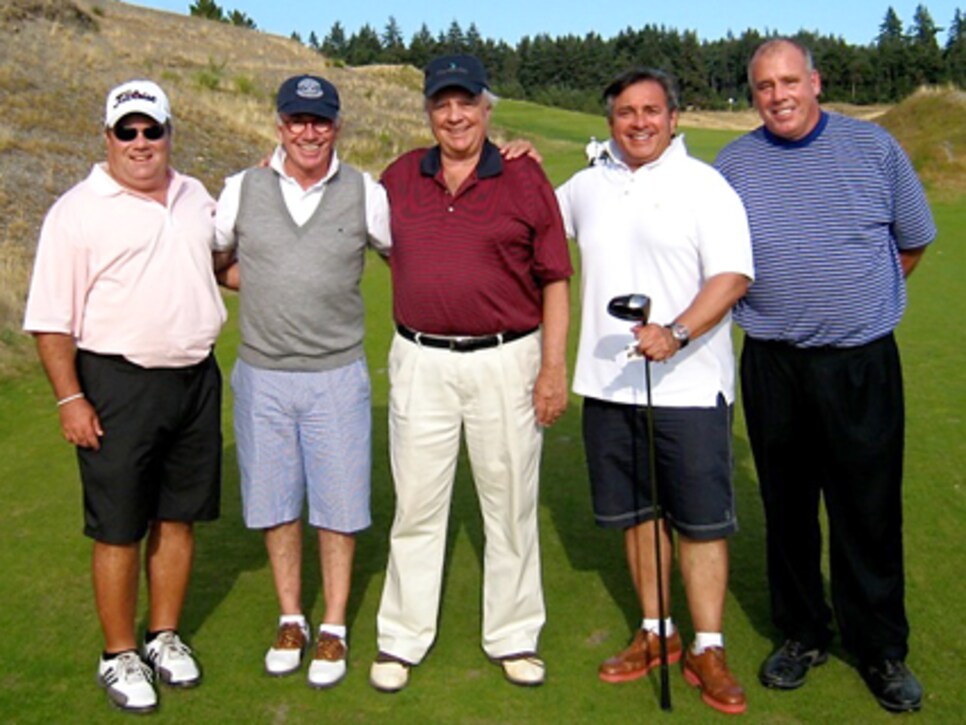 Joey Rodolfo, Jim Hallett)*
Maybe if you're really lucky, you'll have a chance to play Chambers Bay. Along with being voted the 2008 Best New Public Golf Course by Golf Digest, Chambers Bay will be the site of the 2010 U.S. Amateur and the 2015 U.S. Open.
I was lucky enough to play with three buddies and the course architect, Robert Trent Jones II.
Playing the course is a treat, but playing with the course architect puts it on a special level. Mr. Jones took the time to explain the history of the land and the course.
The golf course is very good, but I get the impression the USGA is very involved with some continuous tweaking of fairway width, length of rough and severity of the greens. This is a links in the truest sense and has more brown (translation: the ball runs) than one would normally see on a high-end public facility. Though many of the fescue greens are relatively easy to hit, placing your shot in  the right spot is the real challenge (another translation: Do not be short or you can stay right where you are--the ball is coming all the way back to your feet).
The tee complexes at Chambers Bay are more random than traditional courses and offer lots of options, which makes you think from the get-go. There are waste bunkers everywhere--I mean, everywhere! This is built on 900 acres, by the way. It's fun to walk it, but be in shape--there's lots of elevation change.
My favorite holes were the 443-yard seventh, which has waste bunkers, lots of length and a real serious false front; and the 16th, which is along the water and has the smallest green on the course. It's a terrific location--great property--but I wasn't wild about the ninth hole, a short par 3. I'm guessing they'll lengthen it for the pros. The good news is, there's plenty of room to work with.
As long as you play from the set of tees that matches your ability, this is a good course for a mid-level handicapper. It's tough, but it's wide open. I think this was the most fun I have ever had playing golf--ever!
"Most fun I have ever had playing golf"? That's saying something. This is coming from a guy who gets the  invite from Steve Elkington to play Augusta National. Yeah, baby!
You can play Chambers Bay in October for $119 during weekdays, $139 on weekends. Sunset rate starts at 1, and prices go to $49 and $69.