The Loop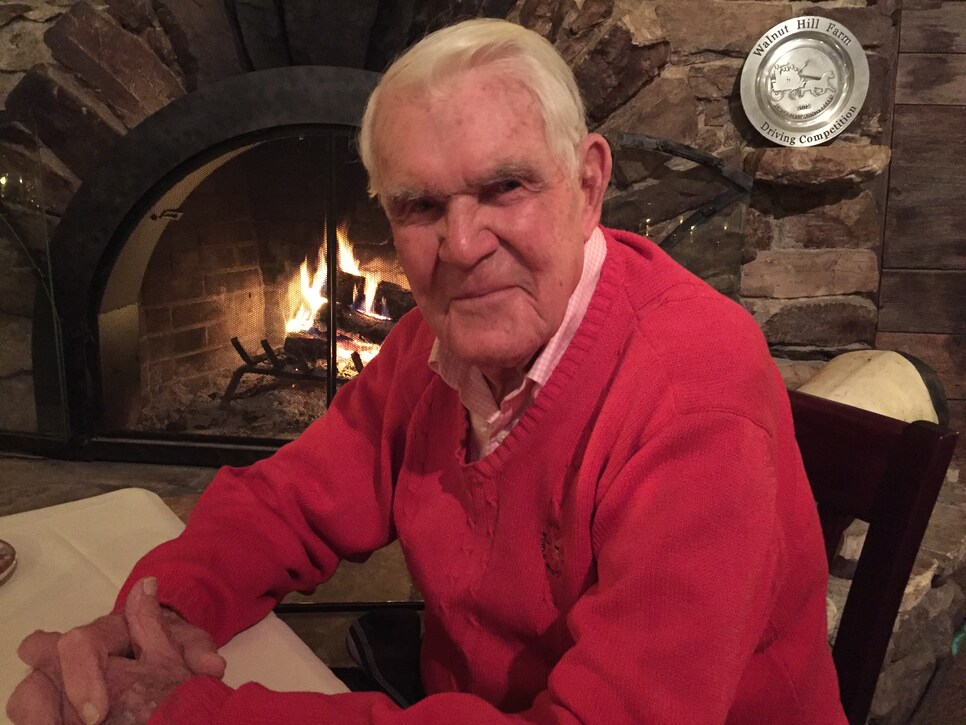 James R. Hand, who has often been called "our greatest USGA president," celebrates his 100th birthday on Jan. 12. Normally in residence at Seminole Golf Club this time of year, he's spending the winter at home in Vermont. "But I don't intend to do any skiing," he says. "Not sure where I left my skis—that's my excuse."
His sharp wit and self-deprecating humor always distinguished Jim Hand as a golf leader, still sought out by people in the game for advice. He continues to hold that rare perspective as both a competitive and recreational player who brought common sense and a common touch to golf administration. In a different era, he also ran the USGA with a parsimonious spirit still evident when he gave up his driver's license last year, but wanted a refund because it was valid till 103.
The Grand Old Man of Golf today looks like the trustworthy New York financier he was. Born on Long Island, studied to become a Catholic priest until he decided it wasn't for him, drafted into the Army, met his late wife Gus in England, returned home from World War II to a career in public relations, and worked his way up the ladder to become a bank president. His game was characterized by the term "junk golf"—what the British writer A.C.M. Croome once described as "three of them and one of those counts four"—and he has many trophies to show for it.
He was active in caddie scholarships and eventually served as USGA president 1984-'85. Former USGA executive director David Fay was the first of many who referred to him as the governing body's "greatest president," owing to his unique understanding of the game and handling of people.
All of golf raises a glass in toasting Mr. Hand this week.
Below: Golf Digest Editor-in-Chief Jerry Tarde interviews Jim Hand