The Loop
Motivated Sun Devils take early NCAA lead
__OOLTEWAH, TENN.—__Motivation can come in many forms. For the five golfers playing for Arizona State at the NCAA Championship, the fact that they barely earned their trip to The Honors Course—finishing T-4 at the Southeast Regional, one shot away from having their season end early—served as the proverbial wake-up call needed to help sharpen their focus.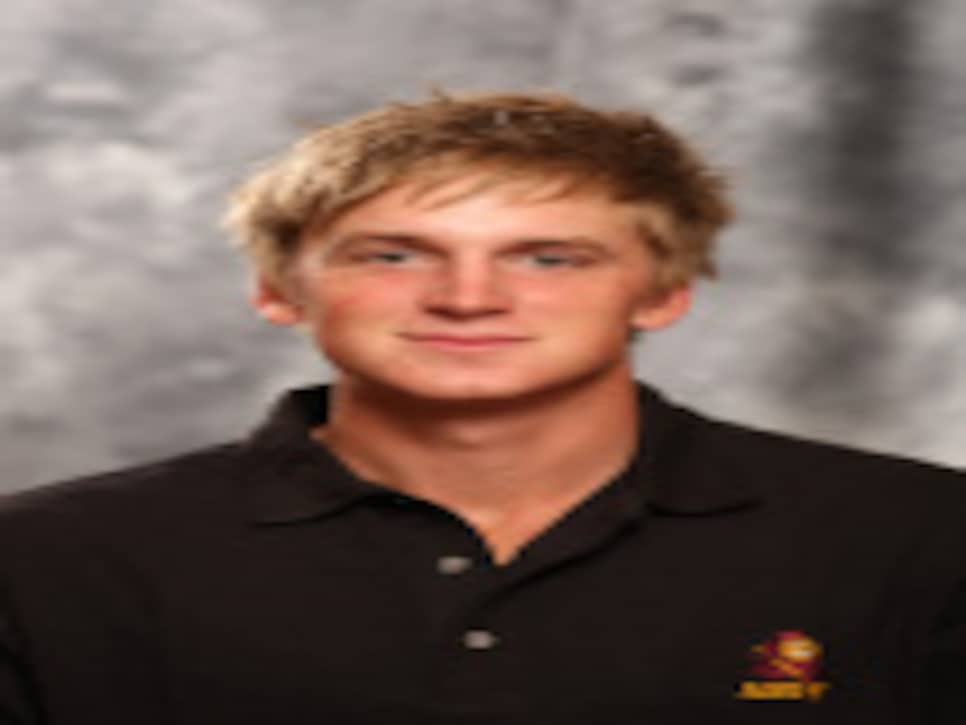 "Making it on the dot, that made it feel so much better," said junior Jesper Kennegard. "We're a little more pumped. It felt like winning the regional for us, really, making it that way.
The Sun Devils took the good vibes and used them to their advantage early Tuesday, shooting a two-under 286 thanks to a 68 from Kennegard, to be the leader in the clubhouse after the morning wave of Round 1.
In addition to Kennegard (right), senior Knut Borsheim shot a two-under 70 while Scott Pinchney and James Byrne posted 74s, giving ASU a six-shot edge over Kent State and North Florida among the teams playing in the morning wave.
More impressive for Sun Devil coach Randy Lein was the fact his team made three birdies on their final hole, closing strong.
"That's what as a coach you want to see," Lein said. "[Players] not quitting. Grinding away and closing strong."
Lein hasn't been bashful about recalling his fond memories of the Honors Course, where his ASU squad claimed the NCAA title in 1996. He's talked about the Pete Dye course so much during the past year that his own players have begun to roll their eyes at some of the stories.
"We're kind of making fun of it now," Kennegard said. "He's saying it too much."
Contended Lein: "I've made a point not to talk about it too much, but as we've gotten closer and closer it's tough not to talk about it."
Most stories from the 1996 championship revolved around how difficult the course played then, with ASU shooting a 34 over to win. Soft greens from rains over the last few days, however, made conditions more scoreable than most figured. While Kennegard finished with the low round of the morning, one shot clear of San Diego's Alex Ching, Duke's__Wes Roach__ and Baylor's Ryan O'Rear, his was one of 11 sub-par rounds.
"In 1996 the greens were a lot firmer," Lein said. "With some of them here, you're worrying about the ball spinning too much."
Kennegard, a native of Sweden who started his round on the 10th tee, actually was at six under through 12 holes, before making bogeys on his 13th, 15th and 16th holes. A birdie on his last hole allowed him to close out the round on a positive note.
"You want to get off to a good solid start and get going from there," said Kenngard, who had three birdies and an eagle in his first eight holes. "It's definitely scoreable. I think we'll see a couple other 68s."