Instruction
Golfer Who Got It Done: William Mills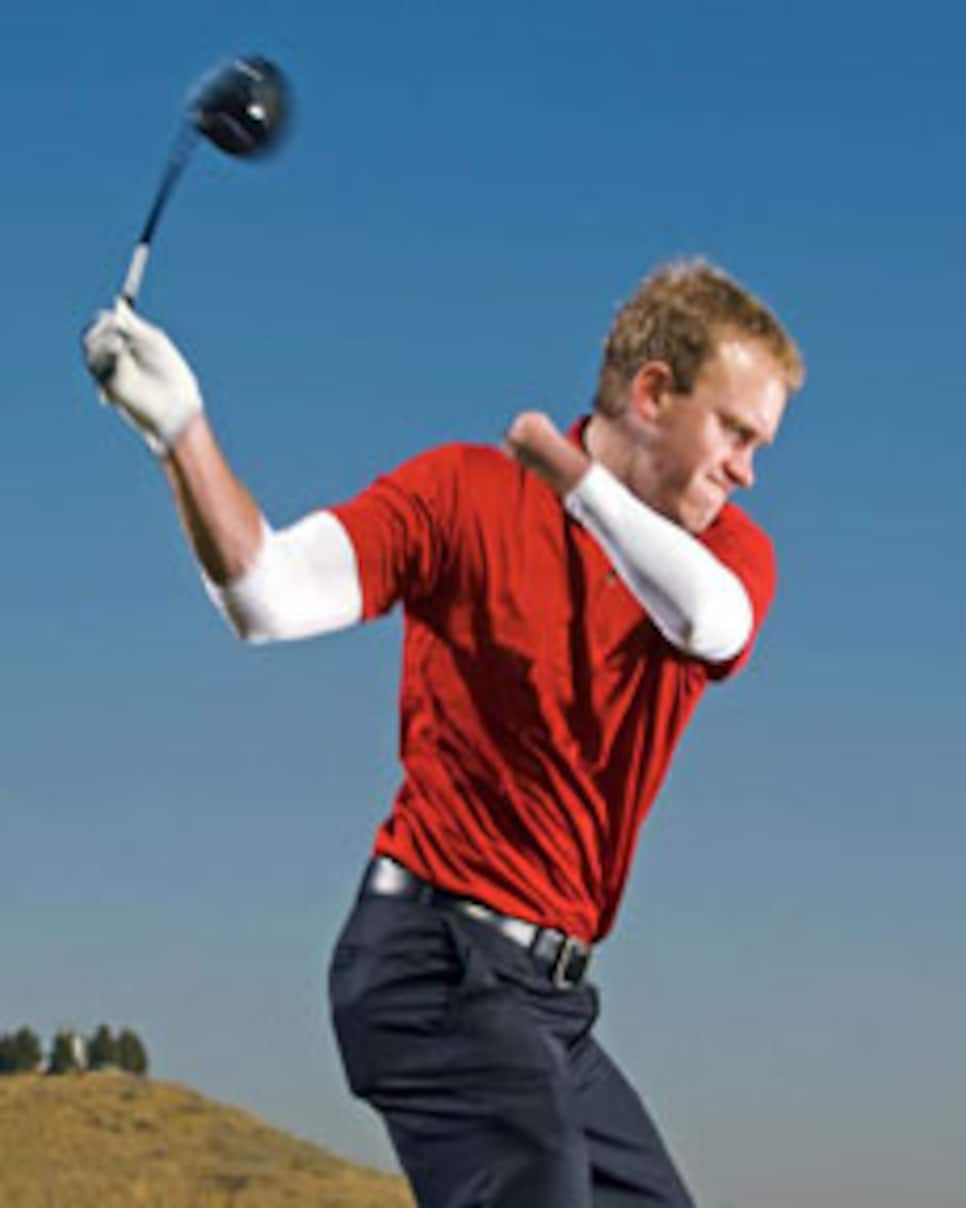 __Home Course:__Riverdale Golf, Brighton, Colo.
Handicap Improvement: 11.7 to 1.3
To William Mills, swinging a golf club with only one hand is no impediment to playing great golf. Last year, the 24-year-old Coloradan, who at age 14 lost his left hand in a fireworks accident, lowered his Handicap Index 10 points by practicing and playing four or five times a week and honing his swing with PGA professional James Surber, at Golf Galaxy in Westminster, Colo. Mills is working at the store part-time while he finishes his studies in business management at Metropolitan State College in Denver.
After taking up the game in high school, Mills quickly proved that his disability would not stand in his way. "When I started playing, everybody said I should swing from the left side, so I would be pulling the club with my right hand," Mills says. "I tried it for a couple months, but it wasn't very productive, so I decided to swing right-handed."
"Ben Hogan wrote in his book, 'I wish that I had three right hands,' " Surber says. "If you use the right hand correctly, you can develop a lot of power." But distance was not the problem, says Mills, who estimates he hits it 280 off the tee. His long game was lacking consistency. Using Golf Galaxy's video-analysis tools, Surber saw that Mills was jumping at the ball and releasing the club too early. "We got his clubface square at the top, and we moved the ball forward so he could time his release better and stay in his posture," says Surber.
Mills could always chip and putt. "Shots from 70 yards and in are what I like best. I use what I call my 10-percent rule: If I'm 70 yards out, I want to get the ball within seven feet. If I'm 10 steps off the green, I want it one step from the pin," he says. "It doesn't always work out, but it gives me something to shoot for."