Instruction
Golfer Who Got It Done: Allen Jones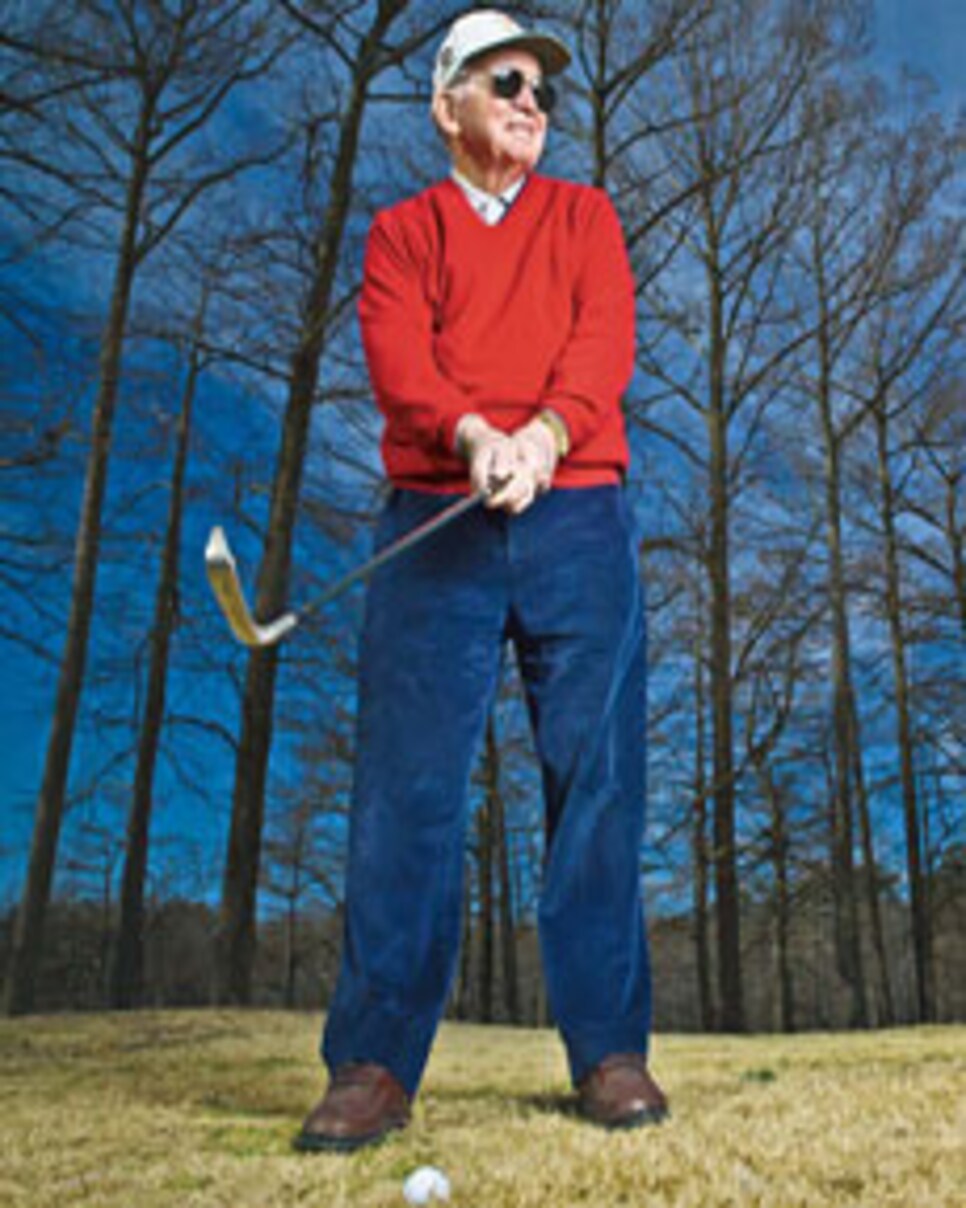 Home Course: Cypress Cove Country Club, Franklin, Va.
Handicap Improvement: 32.1 to 22.1
A one-time single-digit player, Allen Jones, 89, had watched his handicap creep up with the passing years. By the end of 2006, he could hardly break 100, says Danny Morgan, the pro at Cypress Cove, an hour west of Norfolk, Va. Morgan used to caddie for Jones, more than 40 years ago, and even dated his daughter back in high school.
Watching his old friend warm up before rounds with his pals -- 12 to 16 of them play Tuesdays, Thursdays and Saturdays -- Morgan figured out what had gone wrong with Jones' swing. Better yet, he knew how to fix it. "Allen had opened his stance by moving his left foot back, and that was causing him to pick the club up," Morgan says. He got Jones, who still works out three days a week at the YMCA, to close his stance and start his swing with his left shoulder, turning it under his chin.
Following Morgan's mantra, The left side controls the swing; the right side is your power, Jones started finding the fairway again. And when you've got the short game he has, you can score even when you're driving it only 160 yards. "I was getting up and down pretty good with my pitching wedge and 8-iron, and my putting was, I guess, better than any of it," says Jones. "I shot my age four times last season, and I'll be 90 this year."