Instruction
Golfer Who Got It Done: James Grant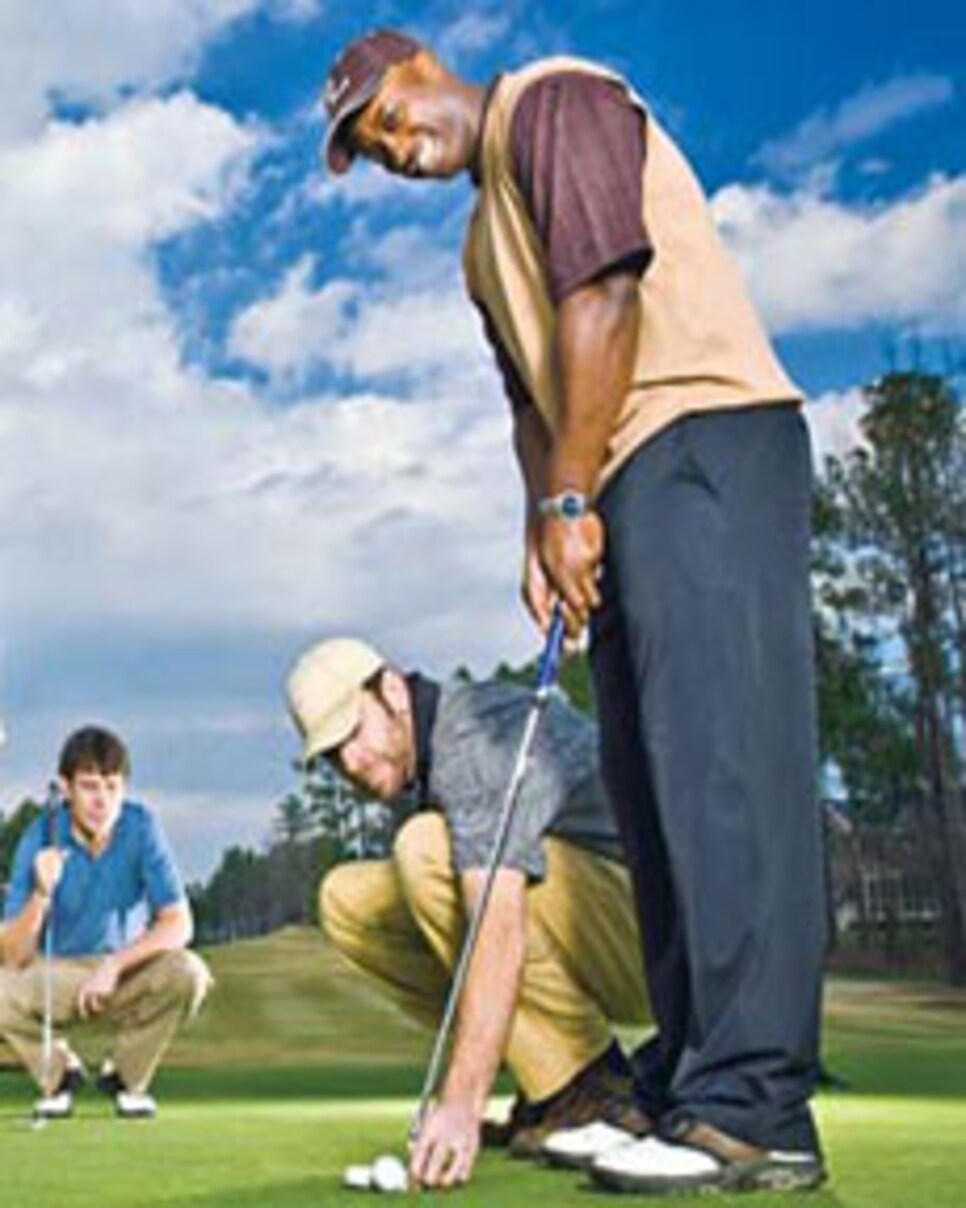 Occupation: Engineer for a health-care company
Home Course: Brier Creek Country Club, Raleigh, N.C.
Handicap Improvement: 32.9 to 16.8
"Everybody says I look just like Tiger Woods. That's the reason I started playing golf," says James Grant, who last year dropped more than 16 strokes off his handicap. "I can be in an airport, or walking down the street, and people say, 'Has anyone ever told you, you look like Tiger Woods?' It's changed my life."
Originally from Brooklyn, N.Y., Grant never thought about golf until he moved to North Carolina in 2003. He played his first round after watching the 2006 Masters, and he broke 90 for the first time the next year in an event at Lochmere Golf Club, his home course at the time. "This year, I'm all about breaking 80," he says.
Frank LaVacca III, assistant professional at Lochmere and Grant's short-game teacher, says, "I told James the difference between him and the guy who's breaking 80 is around the greens." Grant was quick to agree. After video lessons at a local Golf Tech store gave him a mental picture of his swing, he turned to improving his skills from the green backward. He recalls what LaVacca told him: "You touch your driver five to seven times a round, and each iron three to four times, but you touch your putter every hole."
Matches with low-handicap buddies have reinforced LaVacca's advice. "They're constantly getting on my butt for my short game," says Grant. "If I miss a putt, they'll make me putt it again four times."
Sounding like his famous look-alike, Grant says, "You can get the ball around the course by scuttling it around, but if you can't make putts, if you can't chip, you can't score."