The Loop
Morgan Pressel shows she's an even better fund-raiser than golfer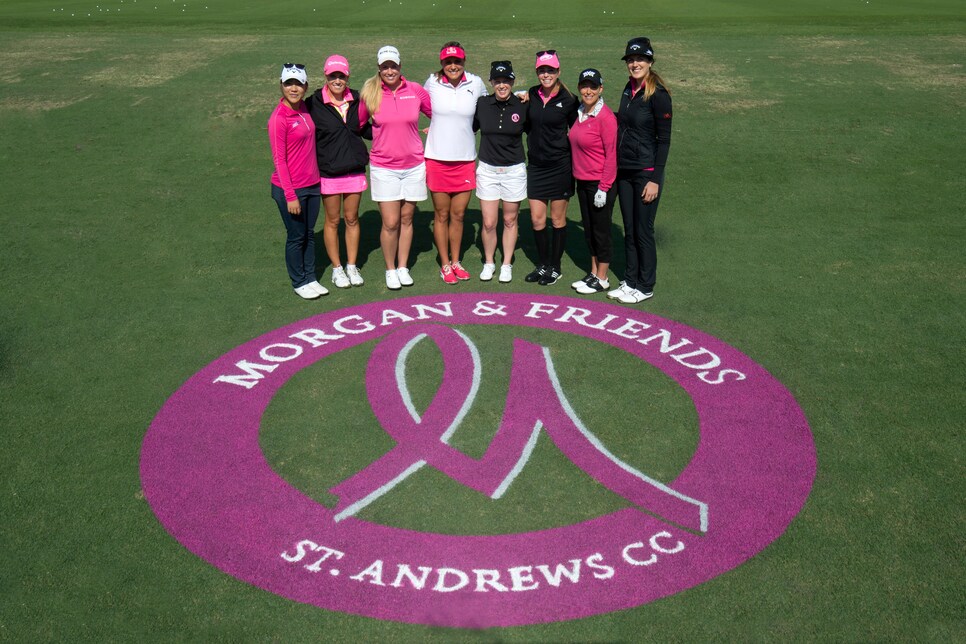 Morgan Pressel made a name for herself very early in her golf career, qualifying for the U.S. Women's Open in 2001 at the age of 12. But it was in 2003 that her life changed in many ways. Her mother, Kathy Krickstein Pressel, died of breast cancer. That seemed to lift Morgan to a whole new level of dedication, both to golf and to the struggle against the disease.
In 2005, Pressel won the U.S. Women's Amateur and nearly won the U.S. Women's Open. In 2007, after turning pro, she won the ANA Inspiration (then the Kraft Nabisco Championship) to become, at the time, the youngest golfer to win an LPGA major. Then in 2008, she created the Morgan Pressel Foundation to raise money for the fight against breast cancer.
The ninth annual Morgan & Friends Fight Cancer Tournament at St. Andrews C.C. in Boca Raton, Fla., this week raised a record $1 million to fund cancer research and a mobile unit that provides affordable breast exams to those who might not otherwise get them. Among the players who helped Pressel in the effort were Lydia Ko, Paula Creamer, Cristie Kerr and Brittany Lincicome.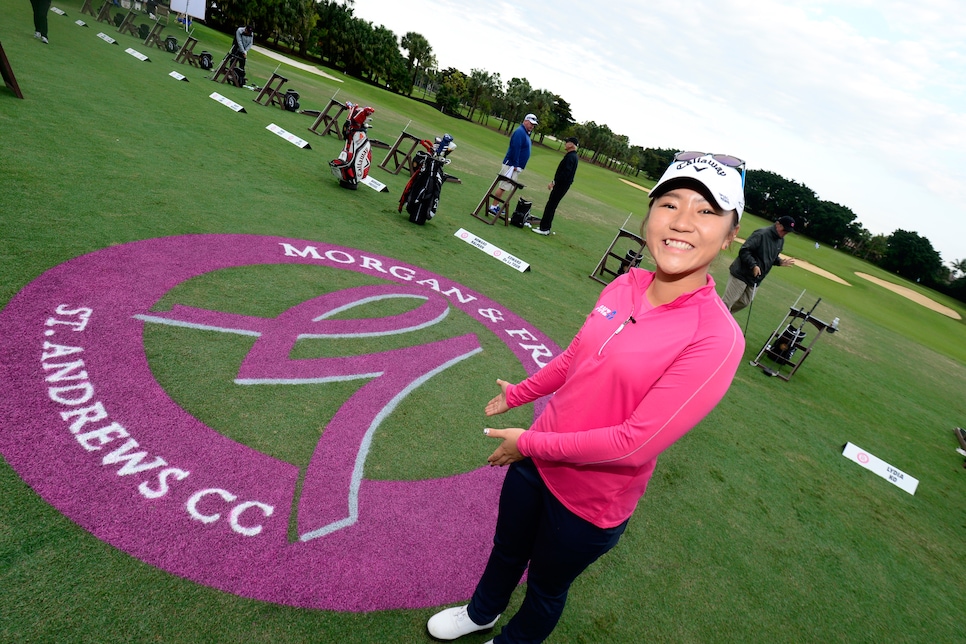 "We had record participation, with over 400 people attending the dinner and over 200 golfers, about 25-percent higher in both categories than our previous highs," Pressel told GolfDigest.com. "We also had the most auction items we have ever had, will well over 100."
Most of the participation is from the members of St. Andrews with significant support from the neighboring community.
"To date, we have raised over $5 million," Pressel said. "Our big three initiatives are the Kathryn Krickstein Pressel MammoVan (below), the Morgan Pressel Center for Cancer Genetics, both at the Boca Raton Regional Hospital, and supporting Dr. Joseph Rosenblatt at Sylvester Cancer Center with his drug research program."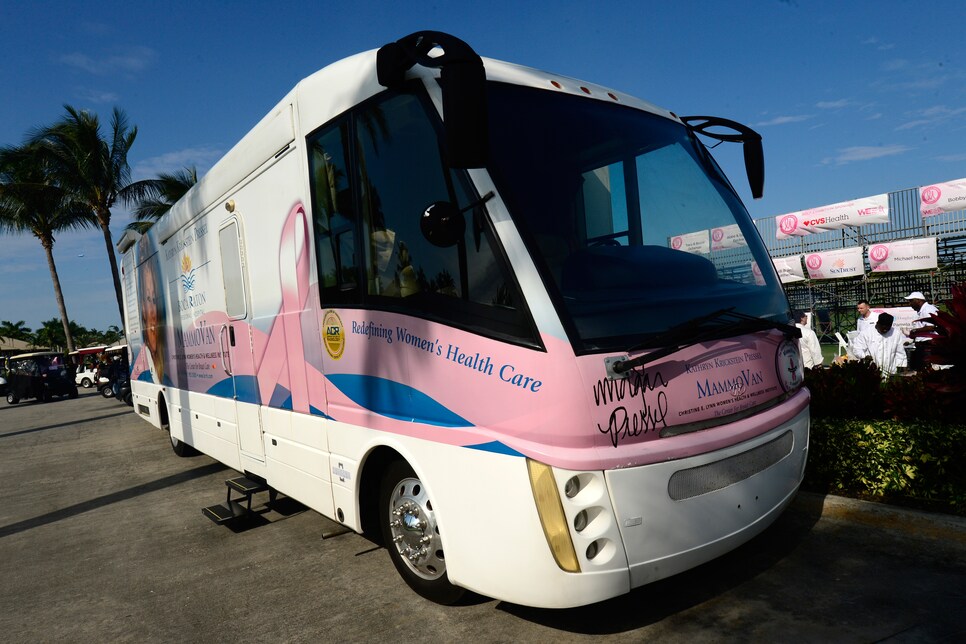 Pressel's work has been so impressive her foundation was honored last year by both the Golf Writers Association of America and the Metropolitan Golf Writers Association. Not a bad track record for someone still only 27.